If you want to purchase a new computer I would suggest you wait because Nvidia 3000 series would be better than RTX 3080 and it comes at a similar price.
However, these are great as the price to performance. But still due launch of the new AMD card, Nvidia is planning to launch their new RTX 3000 series ti version cards.
There are so many questions in your mind regarding RTX 3000 series I have tried to answer them.
So let's begin.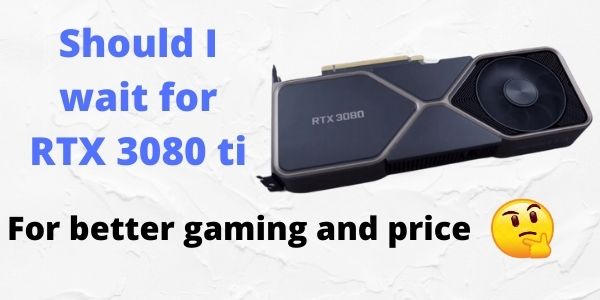 What about the newly launched RTX 3000 series cards
So if you have check the newly launched graphics cards of Nvidia. Then you may have made you mind to buy them.
Right!
But after some days. Amd have launched even better graphics card with price less then the RTX 3080 and RTX 3070.
To compete the newly laucnhed cards from AMD, Nvidia has reduced the price on thier graphics cards.
Now, if you want to purchase RTX 3070 then you can check that card. Just for 499 dollars or Rs 44900 in Indian rupees.
This graphics card would be the best option if you want to play games on 4k Settings at this price.
What about the upcoming RTX 3000 series ti cards.
As you know Nvidia's always provides better graphics cards as compared to old ones. So they will try to offer even better value to you as compared to AMD.
But still is you don't want to wait for RTX 3080 ti or RTX 3070 ti then the current graphics card are also good options.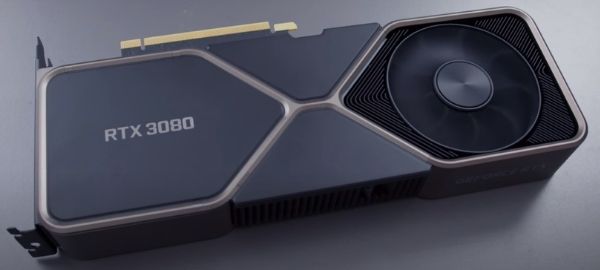 However, the prices of these graphics cards on amazon are double then usual currently. May be settled after some days.
If you want some better gaming experience you can wait until Nvidia launches its new Ti version cards. This may take a long or may be launched in some months.
RTX 3080 is a good upgrade from RTX 2080 or RTX 2080 super
If you want an upgrade from GTX 2080 then you should wait. But if you are saying that I wanted just some fps around 60-70 for a price similar to RTX 2080.
RTX 3000 series is a option if you want pc build for video editing.
Then it's will be possible when the new RTX 3080 graphics card is also an option for you.
So then you can easily purchase RTX 3070 for that similar price for 60 fps at 4k gaming.
Even you will have an option for purchasing new hardware called RTX 3070 which will perform similar to RTX 2080 super.
The next question is
Should you wait for RTX 3000 series for making a new computer?
The main thing is that a new RTX 3070 and RTX 3080 are graphics cards for new computers or Pc builds.
But still, it is a new graphics card always better than an old one as it comes with new technology and new hardware at almost the same price.
So if you want the best and most powerful gaming performance and you can wait for some months then you may purchase Nvidia GeForce RTX 3080 ti.
The best part!
If you purchase RTX 3080 ti in the future you will get a better graphics processing color which is not available in the current model of their RTX series.
You will also get faster GDDR6 memory as compared to the current GDDR6 memory. Even you will get the improved Ray tracing in your graphics card from Nvidia.
This is the latest technology that will help you to maintain more smoothness while playing a game with ray tracing.
However, you can overclock the current graphics card for better gaming performance if you don't want to wait for some better performance.
Should I purchase a graphics card for a 200000 gaming pc or wait for a new RTX 3000 series?
This time I would say that it depends. That means if you can wait for the time till the graphics card launched.
As in this price you are not going to use a graphics card like RTX 2080 ti. But yes you can use that graphics card at this price.
The main thing
Here you have to select between two options that are buying RTX 3080 ti and Ryzen R7 4800X. Because the price will increase as per your current specs.
So if you want to purchase R7 4800X then you should not wait for RTX 3000 series. But if you say That I will manage to reduce the price to buy both by buying during sales or another method.
Don't worry will make a guide which would be the best pc build under 200000. That will help you to build a pc under 200000 including RTX 3080 ti and Ryzen R7 4800X
Then you should wait because it will you better performance at that price.
Is the price of RTX 3080 would be cheaper than RTX 2080?
The answer to this question is no. Because the price of every graphics card launched by Nvidia expects some times is higher or max similar.
So if you are waiting for the reduction in the price of RTX 2080 then it may be possible. And if you are waiting for the price of the RTX 3080 will be lesser than RTX 2080 then there are fewer chances.
Conclusion
If you want better performance and similar price from RTX 3000 series for then you can wait for that and Nvidia may be launching it soon.
If your aim is to play games at 60 fps at 4k then you can purchase Nvidia's current graphics card. Because that's possible with RTX 2000 series.
So that my answers on should you wait for RTX 3000 series or not.
If you get your answer feel free to share it with your friend who is confused about it. And if you have any further questions let me know by leaving a comment right now.