Best Motherboard for Ryzen 5000 Series CPUs in 2022
With the launch of new Ryzen 5000 series CPUs. New motherboard are also launched. So if you want Best motherboard for Ryzen 5000 series CPUs.
Then check the list motherboard mentioned below. Even you will get Budget motherboards for these new processors.
So let check the motherboards.
Best Motherboard for Ryzen 5000 series.
If you want better gaming performance. Then these motherboards are great options. As you will get a better chip in this motherboard.
Even you will get some new features in these newly launched motherboards. So let's check the first motherboard.
1. ASUS Prime A520M-K motherboard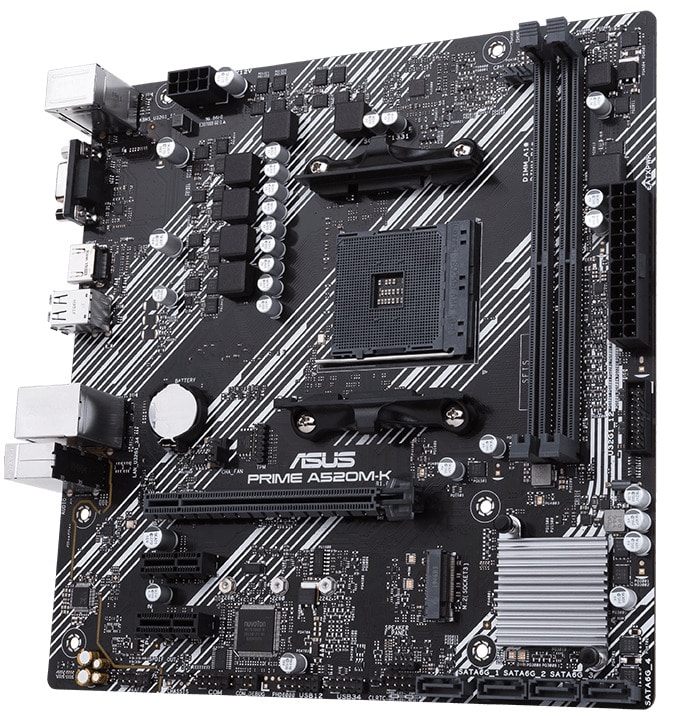 This is the budget motherboard for your Ryzen 3 5000 series processors. But still, if you want to increase your processor in the future and want better performance then you can check upcoming motherboard options.
However, it also supports the M.2 SSDs for better transfer speeds. This motherboard is much better as compared with the old A320m motherboard.
It will give you much better gaming performance as it will support the latest generation of Ryzen processors.
Even you can use 4600 Mhz rams in this motherboard. Moreover, you can run expensive SSD for max speed on this motherboards.
It will good for budget users but if you want to use better processors. Also wanted to overclock processors then check the next option.
2. Gigabyte B550 DS3H motherboard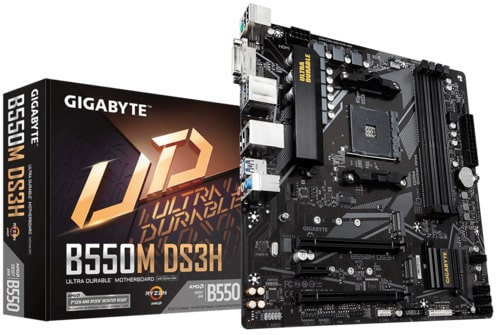 This is a budget B550 series motherboard. It will give you a good experience on the budget processors like Ryzen 5 and Ryzen 3.
It also supports fast M.2 SSD storage. For more memory, you will get 4 slots. A memory under 5000 will work perfectly on the motherboard.
You can connect maximum 128 Gb of ram in this motherboard. 128 Gb memory is more than enough for high-end gaming and video editing.
Moreover, it has USB 3.2 ports and Two Pcie slots. But still, if you can spend some more then check the next option.
3. Gigabyte B550 Gaming X motherboard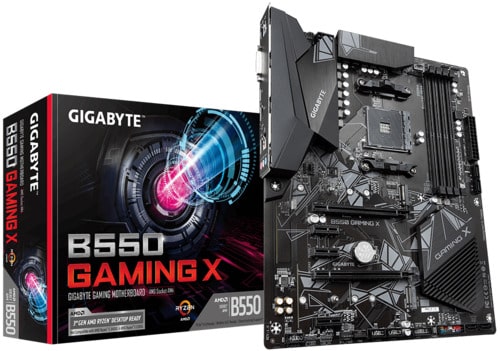 This motherboard is great for pc build under 80000. Even it will give you all the required features for the best motherboard.
It has two M.2 slots and two PCIe slots. Also it supports the USB 3.2 Gen 2 ports.
Also, this motherboard can handle high-end processors like Ryzen 7. However, you need a better motherboard for overclock high-end processors.
For normal working with high-end processors this motherboard is an good option. If you want the best B550 motherboard then check next option.
4. MSI B550 Tomhawk motherboard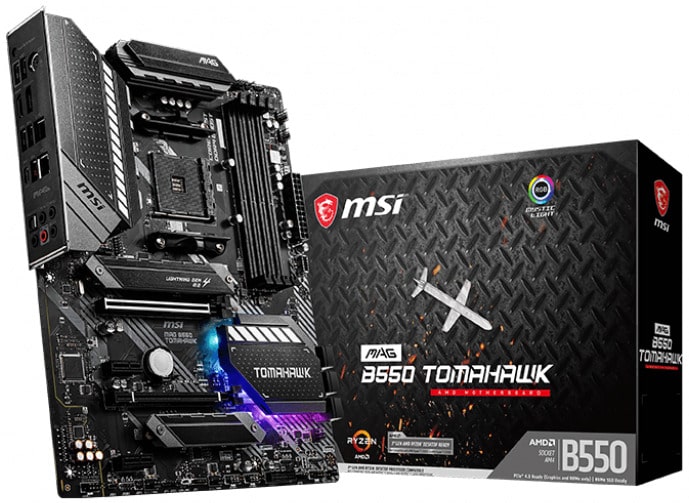 This MSI motherboard is one of the best motherboards for 3rd Gen processors.
It has a lighting fast M.2 SSD slot. Also, you will get a heat sink on both the M.2 slots.
You will get 4 DDR4 ram slots on this motherboard. Even 4600 Mhz rams will work properly on it.
It supports the RGB lights even you will get RGB lights on the chips. Also, PCI-e 4.0 is available on it. But still, current graphics cards are not utilizing this fast PCI-e 4.0.
However, PCI-e 4.0 may give you advantages in the future when PCI-e 4.0 supporting graphics card is launched.
5. MSI MAG X570 Tomahawk motherboard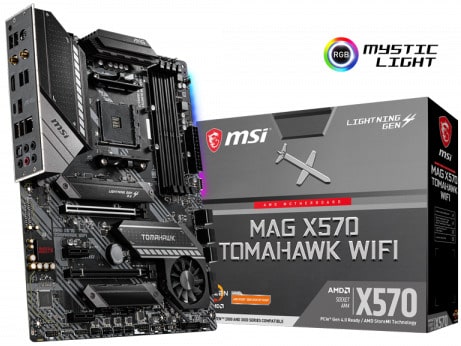 This motherboard is one of the best options for Ryzen 9 processors. It will give you great features.
Also, it supports the inbuilt Wi-Fi and Bluetooth for connectivity. Even you will get a 2.5g LAN port for faster internet.
Moreover, It has type C port the latest for better transfer speeds.
The best part!
It comes with a Flash BIOS button. So in case, your motherboard BIO got crashed you can recover than by using a USB drive. Even without installing processor, ram, and graphics card.
However, if you don't have a backup in your USB drive then it may not recover.
Conclusion
As per the motherboard, H550 is one of the best models for the budget as well as high-end users.
However, for entry level budget H520 motherboards are also great.
So here's the best motherboards for Ryzen 5000 series.
Now I want to hear from you which of the motherboard you liked most. Let me know by leaving a comment below.