Best Gaming PC Build Under 20000 in India 2023 (1080p gaming)
A Gamer always tries to build such a thing today that will benefit him in the future as well.
So today's pc build will give you the maximum gaming performance you can expect for a price under 20000.
You can expect 1080p gaming from this pc build. Even it will have great opportunities to upgrade in the future.
Let's dive right in
Best gaming pc build under 20000
It's true that you can play games on 1080p resolution with this pc build.
But still, only if you invest some more money in the future.
Why?
Actually, in this budget, you will only get an option of gt 1030 or some more weak graphics card.
With this graphics card, you can play games on 1080p low settings only. Even the frames per second are only 30 to 40 in modern games.
For better performance consider checking PC build under 25000.
So you should build a pc with a decent processor i3 or r3 processor rather than investing money in old Pentium processors.
Pentium processors are too weak and don't provide any scope for future gaming as compared to the i3 processors.
But still, if you're on a very tight budget and just want a computer. You can check this alternative PC Build. However, the upcoming pc build will give a much better gaming performance.
Let's check the processor, for better gaming in the future.
1. Intel i3 9100f (Minimum requirement for proper gaming)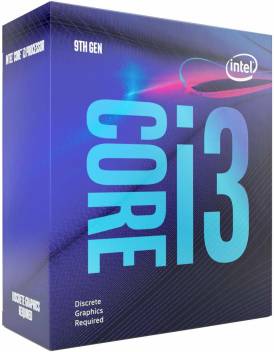 Specifications of this processor.
| | |
| --- | --- |
| Cores | 4 |
| Threads | 4 |
| Base clock | 3.6 GHz |
| Boost Clock | 4.2 GHz |
| Cache memory | 6MB intel smart cache |
| TDP | 65W |
| Max Ram Frequency | 2400 MHz |
| Socket Supported | FCLGA1151 |
| IGPU | Not available (Discrete GPU required) |
Intel i3 9th generation processor is capable of best gaming on 1080p resolution. Even it is much better as compared to the r3 3200g processor. With this processor, you need a Discrete GPU required for its proper working.
This processor will give you the amazing gaming performance required on this budget. Other processors like Pentium and Athlon just bottleneck with the graphics card. Even you don't get fps more than 60 on these processors.
Even you can pair this processor with a graphics card like RTX 2060 for playing games on 1440p resolution.
But still, if you want to play games on cloud services then these processors may be good options.
2. Asus GeForce GTX 950 2GB Graphics Card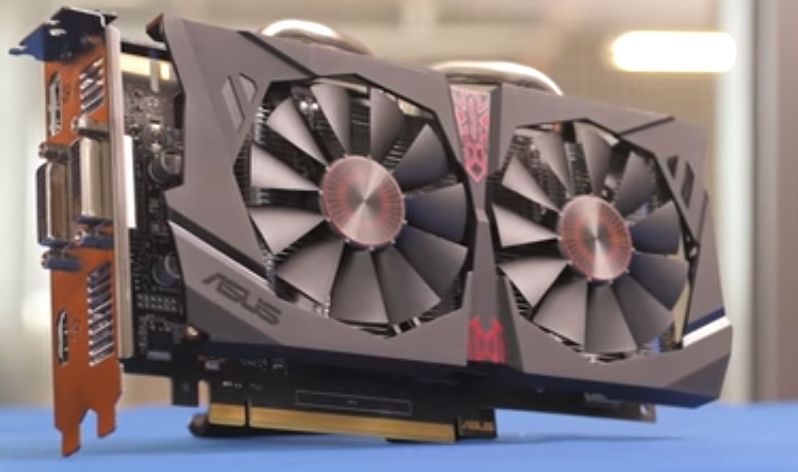 Specifications of this graphics card
| | |
| --- | --- |
| Cuda Cores | 768 |
| Base Frequency | 1024 |
| Boost Frequency | 1188 |
| Memory Clock | 6.6 Gbps |
| Memory Interface | GDDR5 |
| Power consumption | 90W |
| Minimum Power Requirement | 350W |
The graphics card is an important part of a gaming pc build. But due to the limited budget, GTX 1050 or GTX 1650 are not included in this pc build.
But still, you can check some options like GTX 950 or the best graphics card under 5000. It may be slightly challenging to buy a second-hand graphics card. Although, It will be a much better option for this budget.
A discrete graphics card is a must for an Intel i3 9100f processor. Without it, your pc will not start working.
3. Asus Prime H310M-E motherboard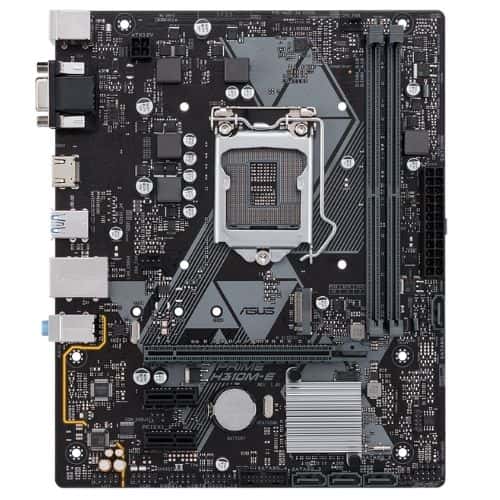 Specifications of this motherboard
| | |
| --- | --- |
| Processor | Intel i3, i5, and i7 processors with 8th or 9th generations |
| Graphics card | Any which is based on PCIe 3.0 |
| RAM | Up to 32Gb |
| NVMe SSD slot | Available |
| Ports | One VGA, One HDMI, and Four USB ports |
Asus H310-E is an mATX motherboard. It is fully compatible with the i3 9th generation processors. Also, they support the latest DDR4 socket for faster memory speed.
You can any graphics card on this motherboard in the future. Even some way more expensive ones. But still, they will require more power. So you have to change your power supply too.
This motherboard also supports the NVMe SSD for faster transfer speeds. However, the looks of this motherboard are not as amazing as the ASUS Tuf series.
But decent enough for this budget. You can check for more information on the specifications.
4. Crucial 4Gb DDR4 RAM

The intel processors don't support higher frequency rams. So you check some budget options for your intel 9100f.
A crucial DDR4 ram is also a good option for this budget. However, this ram will not give you a 1080p higher resolution gaming experience.
But still, the gaming experience from this ram will be appropriate for this budget.
5. Storage Kingston Q500 240Gb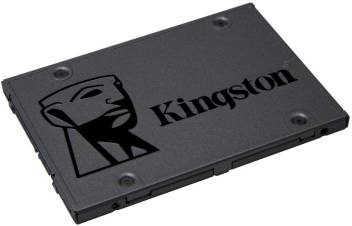 For storage, an SSD is always treated as someway better than a normal hard disk.
Kingston 240Gb SSD is a great option for storage in a budget pc build.
Why SSD?
It gives you 10 times better performance than a normal hard disk. Even NVMe SSD is even better and fast.
Why Kinston SSD?
Kingston is a good known brand and gives fast read and write speed on a budget. Even you can use other SSDs like Seagate and WD.
6. Power supply: Antec V450 watt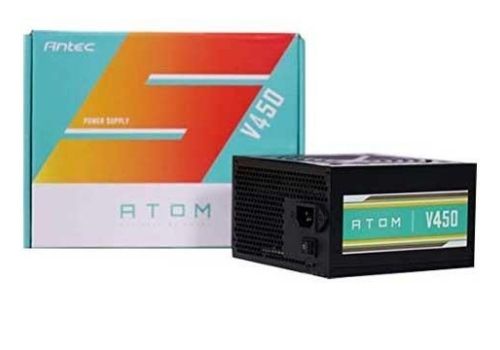 The power requirements of this pc build are not that much. But the minimum power supply available is 450 watts.
So Antec 450 watt power supply is good and enough for this build. Even you can use a GTX 1660 super graphics card with this power supply.
Don't buy any cheap power supplies. There may be some chances that they will harm your expensive components in long run.
7. Cabinet (Any mid-tower under 10000)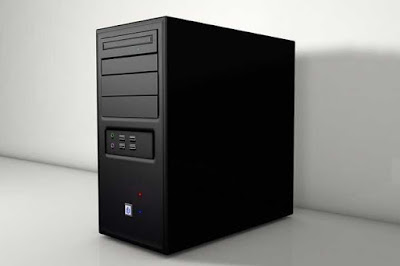 A cabinet is something that should be selected by your own will. But still, some Zebronics and circle cabinets will be good options for this budget.
However, you can get some low-price cabinets from the offline market.
But still which cabinet?
A mid-tower cabinet will be more than enough for this pc build.
Gaming performance
Currently, you can expect good fps on 1080p resolution from this pc build. You will get good performance if you will pair a minimum GTX 750 ti or GTX 950 graphics card.
GeForce GTX 950 can easily handle High-end games like PUGB and GTA 5 on 1080p High settings.
But still, if you have paired this processor with other high-end graphics cards like GTX 1650 or GTX 1660 super. Then you can expect some gaming performance on 1440p resolutions as well.
Alternative pc build
This pc build is basically for those who don't to get the best fps on 1080p resolutions. Just wanted to have a basic gaming pc for 720p resolution gaming.
Conclusion
This may be slightly difficult to build a pc on this budget.
As the total budget is around 22000. But still, you will get a much better processor that supports a high-end gaming performance.
Here's the guide on the best gaming pc build under 20000.
Now I want to hear from you do like it or if you have any questions let me know in the comments.
View More: Best PC Build under 15000.
FAQ
Why better processor rather than a better graphics card?
It's true that the graphics card is more important for gaming. But in this budget, if you invest money in a Pentium processor it will not give you good gaming performance.
You will get a much better deal on the i3 9100f by spending just some more money on the processor. 1080p resolution is a minimum requirement for a gamer and the i3 is the best option for that.
How much to should I invest in a processor?
So, for 1080p gaming, you should consider i3 or r3 processors minimum. After that, if you want more than 100 fps. You can check more powerful processors like i5 or r5 processors. But still, Pentium processors are not good for this budget. Only for normal gaming.
Which graphics card is good for 1080p resolution gaming?
For 1080p resolution, you need a minimum GTX 1050. But still, if you don't want to spend that much money. Then the budget graphics card GTX 750 ti is a good option.
For 1080p High settings gaming, currently GTX 1660 super is more than enough. However, maybe the upcoming GTX 2650 will be capable of that resolution.
Why AMD Ryzen R3 3200G is not included?
There are two reasons for that. The first reason is Price. The price of R3 3200G is not increased to 8900. The regular price is 7000. The other reason is performance. You will get better performance on the i3 9100f processor if you will add a dedicated graphics card.