31 Important PC Building Tips In 2023 (Beginner-Friendly)
If you're building your first pc then the below-mentioned tips will help you to build your PC without any problem.
Also, you will get some time-saving tips. That will help you can save a lot of time on your first PC Build.
So let's dive right in.
Best PC Building Tips.
If you are like me, who had spent more than 1 year just researching the best component and then checking for the best pricing, then comment below. Also, you will get the best ways for saving time. So let's check the first tip.
1. Follow our best pc building articles.
We always make an article after full research. If you are just stuck on a budget and want the latest advice for PC components then feel free to visit our site: www.bestguides.in. But still, I am aiming to make you decide faster so let's check the next tip.
2. Consider your purpose of doing PC building.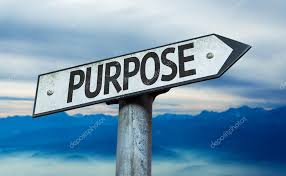 What's the reason behind your PC building, is it gaming or productive work? If a gaming PC builds then try to do wire management from where you start building it. Because it will be hard to do it later. If you want to your cabinet look clean.
3. Get ready with your tools.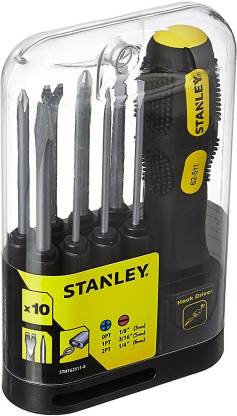 After checking and buying components for the best prices. Now you have to assemble them. For assembling, you need some tools.
Tools are the most important part if you want to build your PC without any issues. As they help to address and insert small parts of your computer.
Even if you're using the tools then you can save more than 50% of the time as compared with normal working with hands.
So you can check some options given below which are great tools for being used in a pc build.
4. Always do POST( Power on Self-test)
After getting the tools required, let's start PC-building strategies.
If you're a new PC builder then the POST is the most important part for you before installing the motherboard in the PC cabinet. Because you will always in thought that If the pc will not work.
So let's check how to do the POST.
If you want to do a post, you need a Processor, RAM, Motherboard, and Power Supply. Even there is no need to install the motherboard in your cabinet during the first POST.
But still, be safe as there will be an electric current. So don't do a POST on the metal surfaces. Also, don't touch the motherboard when the wire is connected to the switchboard.
How to do POST(Power on self-test) on your computer.
Step #1: Install the processor and RAM on the motherboard.
Step #2: Install the CPU cooler on the motherboard.
Step #3: Now take your 16 Pin and 8-pin power connector from the power supply and connect it to your motherboard.
Step #4: After that connect the VGA wire to your monitor and connect the power switch of the power supply with the switchboard.
Step#5: After that just find the power ports and connect them with the screwdriver. If your monitor is showing BIOS it means your pc is working great.
But still, for the first time, bios take more time than expected to load up properly. So don't just wait for 2 or more minutes it will start working.
Why POST is important?
It helps to address first-time PC builders so that they can build pc without any issues.
It also assures that your main components are working properly.
5. Always read the manual before creating.
Everyone says that the manual is boring to read. But it's not that much if you're reading it in the right way.
So what's the right WAY?
There is no need to read the specification of the column of the manual if you know your components are compatible with each other.
You should read the information which tells how to install that component easily. Also if you want more information watch some YouTube Videos.
6. Don't insert HDMI in the wrong port

If you have installed the graphics card on your PC then the HDMI cable will work only if you have inserted it on the graphics card, not the motherboard.
Always insert HDMI or VGA cable on the right port. So that it will give work properly without any issues.
7. Expensive components may solve problems
In most cases, you will feel it hard to install an I/O shield on a cheap motherboard as compared to the expensive one. Also, it is very hard to install front panel wires on a cheap motherboard.
The best part.
An expensive motherboard gives you an external adapter for installing front panel wires easily.
8. Don't put more power while installing components
Installing PC components may take some pressure. But still, it is not required to put power on installing that particular component.
It is only required to put some pressure that will be sufficient for installing a component.
9. Cooler with thermal paste
In most of CPU coolers, the thermal paste is already installed before unboxing. So it is not required to have more thermal paste than the size of a pie for your processor.
But still, in the case of a stock CPU cooler, you do not get preinstalled thermal paste. Moreover, always check the thermal paste on your CPU cooler.
10. Turn on the power supply switch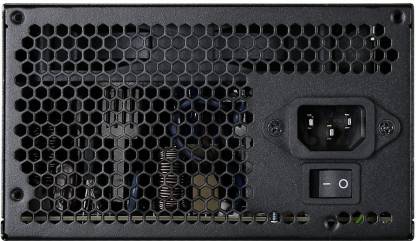 This is an unnoticeable problem, in some cases, you have installed every in the right way but the PC doesn't boot up. Because you have not turned ON the button of your power supply.
Even in some cases, they forget to turn ON the button on the switchboard. So always check if all the required switches are turned ON.
11. Cable management
Wire management is the best practice for better looks of your cabinet if you're using tempered glass on your cabinet.
It prevents the fear of tearing your computer cables. However, it takes time for managing easy wire in your cabinet so that it looks cleaner.
But still, it will help you a lot if you're diagnosing issues on your cabinet.
12. Beware of stock
A static discharge may create problems with your computer components. So to prevent the static discharge, you can use an anti-static wrist strap or simply just touch any metal object that's not part of your computer.
13. Keep the first AID kit
PC building is safe and easy. But still, in some cases, PC building may harm your finger. So try to keep the first Aid kit nearby.
14. Appropriate workspace
Taking appropriate space for building a computer can solve many problems. It is suggested to use a room with proper lighting and enough space for your PC components. Also, consider a wider space for the PC building.
15. Be patient with the I/O backplate of the motherboard while installing it in the cabinet
Installing the I/O shield can be harmful. In some cases, it harmed the finger with its sharp edges. So be patient while installing it.
However, with expensive motherboards, it is not required to install an I/O shield on your cabinet.
16. Try to install the CPU cooler after the other components.
Other than the stock CPU cooler. Every CPU cooler is much bigger for more cooling. Sometimes installing ram becomes difficult due to the CPU cooler.
If possible try to install it at the End. But still, you have to install it while doing a POST.
17. Try to install Front Panel wires First.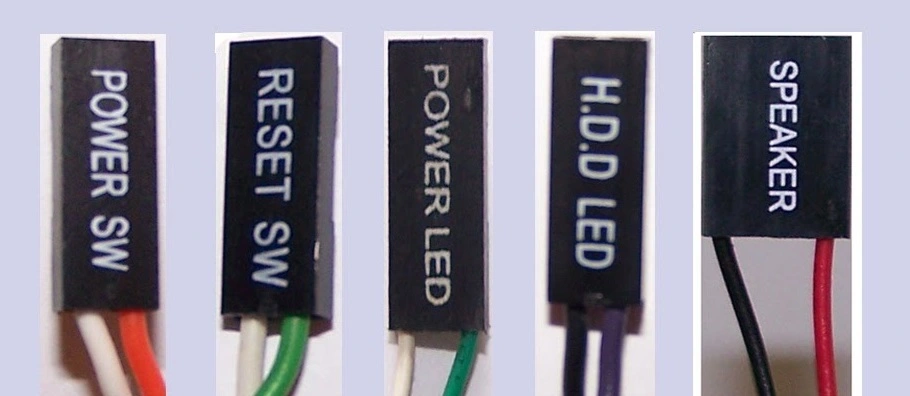 After installing your motherboard. It will be great if you install the Front panel wires first. But if you still feel that you may harm them while installing other components then try to install them later.
Why install them first?
Front Panel wires are too small as compared to the other ones. Installing them after all the components will reduce the space and light available on your cabinet.
So for saving your time and effort try to install them after installing the motherboard.
18. Check the compatibility of all of the components.
Compatibility of the components is essential for the smooth working of a computer. The Random access memory should be compatible with the motherboard.
You can't use DDR3 memory on a DDR4 motherboard. Also, a processor should be compatible with your graphics card and Random access memory.
For example, buying a 3200 MHz memory doesn't make sense if your processor is only capable of 2666 MHz. Similarly, buying RX 6500 XT or RX 6400 is not worth it with old or PCIe 3.0 processors.
In these cases, your experience will be limited to the capabilities of the processor, not to the capabilities of other components.
19. Check the size graphics card and space in the cabinet
Checking the size of a graphics card is important because sometimes a triple fan graphics card doesn't fit on every cabinet.
Also, some Bulky dual fan graphics card seems difficult to fit on some cabinets.
So before buying a graphics card for your pc build consider checking its dimension from the product's official website.
20. Consider checking the requirements of the graphics cards.
Mostly with a high-end graphics card you need an 8-pin or more power connector for the proper working of your graphics card.
If these power connectors are missing from your power supply then your graphics card will not work.
Because a motherboard can provide a maximum of 75W of power to a graphics card from a PCIe slot. High-end graphics cards require more power with the help of power connectors.
21. Graphics card fans may not start after booting up.
In some cases, the graphics card fans don't start rotating until the graphic drivers are not installed.
So if you are getting a display from the graphics card after connecting with your monitor then wait for installing the drivers to get better performance.
However, sometimes the graphics card fan remains idle until you have started doing gaming or heavy tasks.
But if the GPU fans remain idle after playing high-end games then you can consider checking the graphics card.
22. Consider checking suitable processors.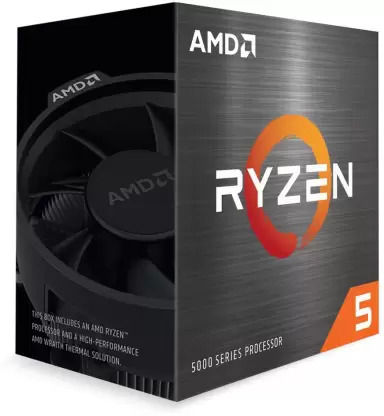 Any processor can't be installed on any motherboard. Every processor has its own compatibility with the motherboard.
An AMD processor does work on Intel Motherboards and an Intel processor doesn't work with an AMD motherboard.
Also, It is important to consider checking the description of the processor to find which motherboard is compatible with it.
23. Always consider the CPU cooler according to the processor.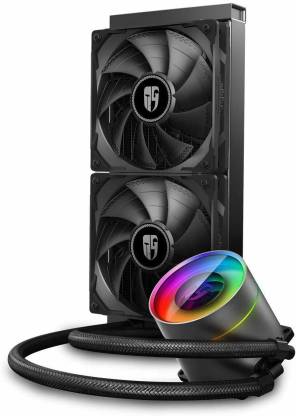 The CPU cooler is known for maintaining the temperature of your processor. Always consider checking a high-end CPU cooler with a high-end processor.
Don't use a stock cooler with Ryzen 9, Ryzen 7, Intel i7, and Intel i9. You may see higher CPU temperatures while performing heavy tasks.
However, you can use a stock cooler with processors like Intel i3, Intel i5, Ryzen 3, and Ryzen 5. But for the best performance consider a budget-friendly CPU cooler with Ryzen 5 and Intel i5.
24. Don't touch the processor from below.
The processor is a most important part of a computer. Also, it is an expensive component, and the pins given below the processor are slightly sensitive.
So it is preferred not to touch the pins of the processor which are given in the lower part of the processor. It may face some issues with your processors.
25. Using a high-end graphics card on a normal monitor.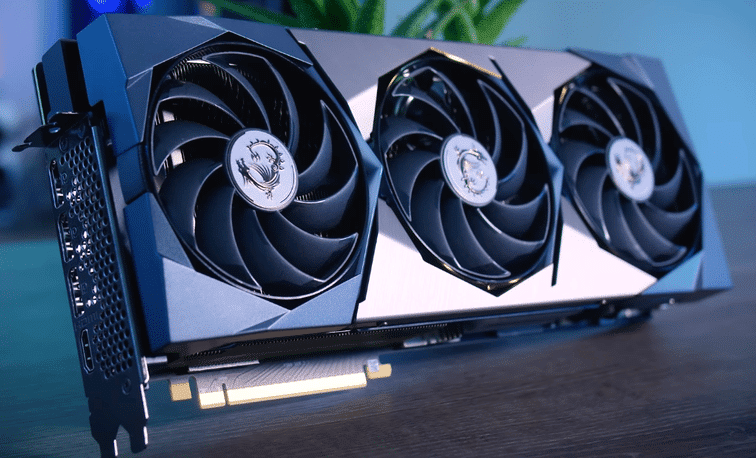 It is true that RTX 3060 ti is a great option for gaming on 1440p resolution with 60+ frame rates on most of the games.
But the gaming performance has nothing to do with your monitor compatibility. If your monitor is maximum capable of 1080p 75 fps resolution then you can't able to play games on 1440p resolution.
Then your RTX 3060 ti will perform similarly to the RTX 3060 graphics card. So always consider a graphics card according to your monitor.
26. Check if the monitor is capable of GPU output.
While buying a monitor always consider the compatibility of the monitor with the display output provided by the graphics card or vice versa.
If your monitor support only a VGA port then you can't able to connect with an HDMI output from a graphics card.
27. Don't prefer VGA port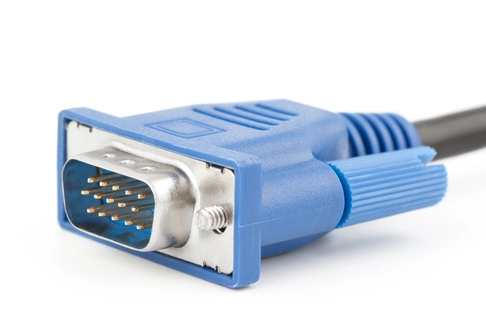 The VGA ports are old and do make sense in new monitors or graphics cards. Display port or HDMI port is known for providing better display performance as compared to the other display outputs.
You will get decent 120 frame rates from HDMI and Display Port on a higher resolution like 8k.
So consider the Display port or HDMI port in your monitor and graphics card in case you are building a new computer for gaming.
28. Always check if every component is plugged in properly.
This is also important. While doing POST if your computer doesn't start then reconnecting the pc components could fix it.
In some cases, the power supply cable doesn't fit properly. So consider checking every port properly.
29. Always install windows in SSD storage.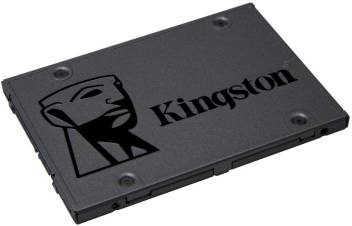 If you want the best performance on your computer then you should consider buying SSD storage. An SSD storage performs much faster as compared to normal harddisks.
Also, for fast booting speed for your computer try installing windows in your SSD storage.
30. Change the default settings in bios.
The default settings have been set up in a motherboard for the normal working of your computer. Sometimes you can see that your motherboard has setup the maximum speed for your random access memory to a maximum of 2400 MHz.
If you have a higher frequency Random access memory then you can change it to the supported frequency of your random access memory.
31. Consider watching some videos if you are doing it for the first time.
If you are doing pc building for the first time it is preferred to watch some videos online. So that you will get an idea of how to do the pc building.
Also, you can do pc building easily if are going to read every tip mentioned in this list of pc building tips.
Conclusion
If you are building your first PC consider reading this article. It will help you solve some of your PC-building issues.
Always try to do POST before installing the motherboard in your cabinet. It will boost your confidence as a first-time builder.
So here are the best PC-building tips in 2023.
Now I want to hear from you which of the above-mentioned tip you liked the most. Let us know by leaving a comment below.
Also Read best pc build under 40000.