If your budget lies in under 4000 and you want to know about a router under 4000.
I have checked some of the routers available in this budget and make a list for you.
All these laptops excellent 802.11ac IEEE technology. However, the latest 802.11ax routers are also available in the market but these routers are over this budget.
So let's check the list of routers.
Best router under 4000
1. Tp-link anchor C80 AC1900 Dual Band Wireless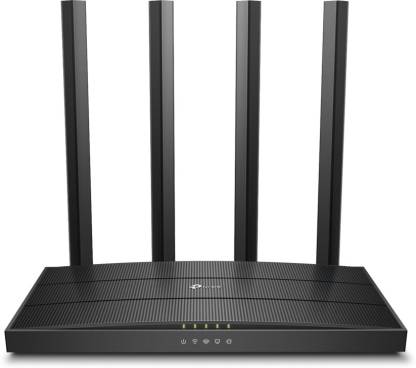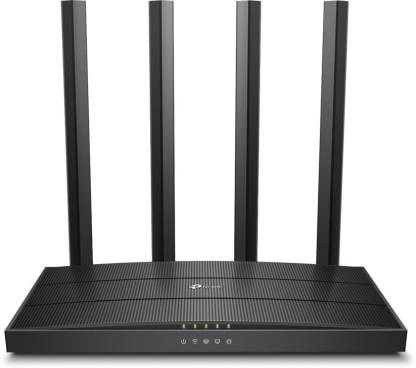 The first router is from TP-link and the TP-link is giving you a speed of 1300 Mbps on 5 GHz and 600 Mbps on 2.4 GHz.
Plans in India you will get a maximum downloading speed of 1gbps and this router would be enough for that internet speed.
Even this router supports 4 gigabit LAN ports which can even transfer that internet speed with your devices. You can
For better connectivity, it has 4 high-performing antennas. TP-link claims that it can cover every corner of your home.
Due to the MIMO technology you can easily connect more devices with this router and share the internet with them. You can even connect your gaming devices for increasing their range.
It also supports all the required features in a router like parents' control, guest mode, and even some more features.
2. Tp-link anchor A9 AC1900 Wireless router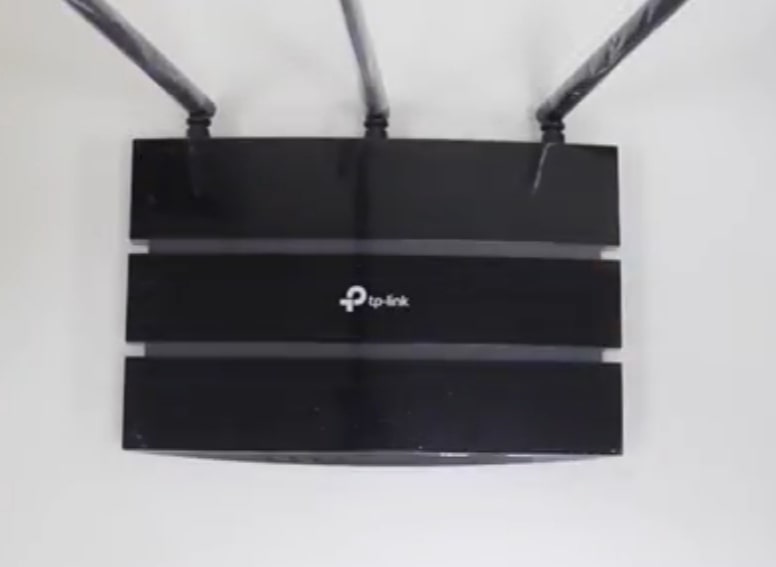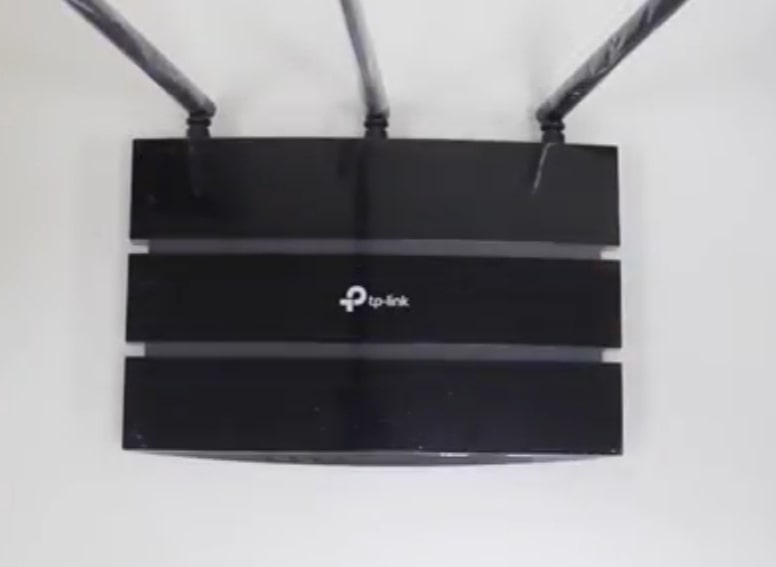 This is another router from TP-link which gives you great performance under this budget. For the internet speed, you can expect 1300 MBPS speed with this router on the 5 GHz band and for the 2.4 GHz band, it will give you only 450 Mbps speed.
The best part
This router has its own unique features like it has a USB port which can help you to share your files with other devices.
It is also compatible with Alexa. So you can connect to the internet of Alexa from the router. Due to MIMO technology, the connectivity in this router is better as compared to the other normal routers.
You can also connect other devices on your home with the land ports. It has a smart connect feature. It connects automatically the best wifi band with your device.
That means if you are far away from the router it will not give you the coverage of the 5 GHz band. You will automatically get the 2.4 GHz band signals.
3. TP-Link Archer C58HP AC1350 Dual-band wifi router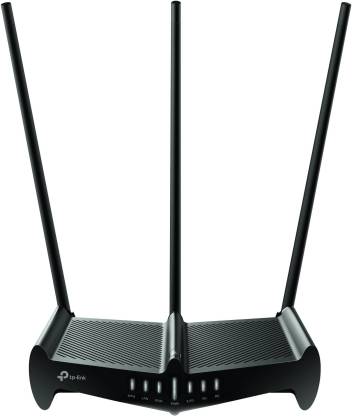 If you want a budget router under 4000. Then it will one of them. It has decent speed as the other routers on our list.
In this router, you will get an internet speed of 857 Mbps with a 5 GHz band and 400 Mbps speed with a 2.4 GHz band.
As you can see in the image of the router it has only three antennas but still, it gives great and long wireless coverage. Due to the high gain antennas with 9dBi technology.
Even you can use this router as a wifi range extender. You can also connect your Modem connection with a router for a better internet experience on other devices.
It also has four LAN ports and one WAN port with WPS connect option. WPS helps a device to connect with the router without entering the password.
4. Tenda AC10 AC1200 Wireless Router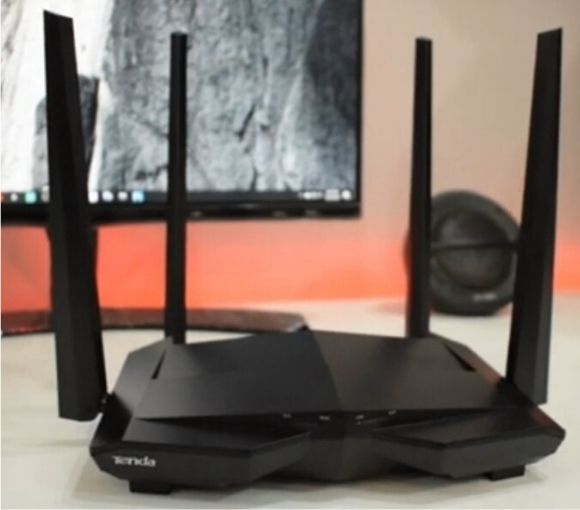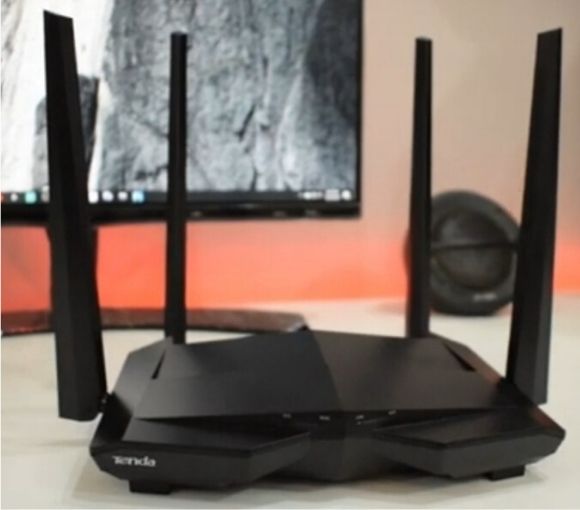 Tenda routers are also good for budget assessment and they also provide you good looking routers.
From this router, you will get an internet speed of 857 MBPS with a 5 GHz band and 400 GHz with a 2.4 GHz band. With the basic plans, this internet speed is more than enough.
But if you have a gigabit connection then you may face internet speed problems with this router.
This router also has multiple Input and multiple-output features which means you can connect more than one device and share the internet between them.
For better data Processing and energy conversion from this router, it has a 1 GHz processor at 28 nm.
This router does not bottleneck with the speed of wired ports even when it is connected with an optical fiber connection.
That means when you will connect the LAN wire with your pc or other devices it will give you similar performance as it is Receiving from an optical connection.
5. D-Link DIR-825 AC1200 Wireless router
Dlink router is also great for home and office uses. Even it comes in a budget segment and the price of this router under 3000.
For the internet speed from this router, you will get similar to the last router. That is 867 Mbps from the 5GHz band and 400 Mbps from the 2.4 GHz band.
The best part
This router comes with a USB port. With this USB port, you can connect your storage devices and share the files with other devices wirelessly.
You will also get an option of dual bands in this router. So that now you can connect 2.4 GHz band for small internet usage like browsing the internet.
For Large internet consuming devices like TV or gaming consoles, you can connect the 5.0 GHz band. It will make the 5.0 GHz free for more internet speed demanding works.
Conclusion
So if you want the best internet speed and a good-looking router then the first router will be a great option for you.
But if want something within the budget then you can select the router. However, all the router is great as per their price.
So here's my best router under 4000 in India
Now I want to hear from you which of the router in this budget you liked the most let me in the comment section.
Also read best 4G LTE router in India