Best Gaming PC Under 30000 in 2023 (New CPU for Gaming)
If you build a PC yourself then it is a great way to drive maximum satisfaction for gaming on a particular budget. Maybe you're trying it for the first time. It may be slightly complicated and take more time for the first time to build a pc.
For helping you. In this article, you will get all the required information for a gaming pc under 30000 rupees. With this PC build, you can play games on 1080p resolution.
So let's check the components included in this pc build.
Components for best gaming pc build under 30000.
Before you get to the description of the components used let's check the total cost of this gaming pc build. But still, prices may vary from time to time.
| NAME | PRODUCT | PRICE |
| --- | --- | --- |
| Processor | Ryzen 5 5600g | Rs. 13,619 |
| Motherboard | MSI A520M-A PRO Gaming | Rs. 6,295 |
| Memory | Corsair Vengeance 3200 MHz 8 Gb DDR4 | Rs. 1,819 |
| Storage | Kingston Q500 240 GB | Rs. 2,501 |
| Power supply | Cooler Master MWE 450 watt | Rs. 3,349 |
| Cabinet | Any as per your want | Rs. 2000 |
As per the gaming performance from this pc build you can expect 60 fps in high-end games.
But still, in newly launched games, the frame rates may be limited to 30 to 40 fps which is also playable and worth it for this budget.
If you want a better gaming experience then you can check the Save and invest in the future method.
Still, if you want a gaming pc build now then you can check the description of the first component.
1. Processor – Ryzen 5 5600G (Good For Gaming)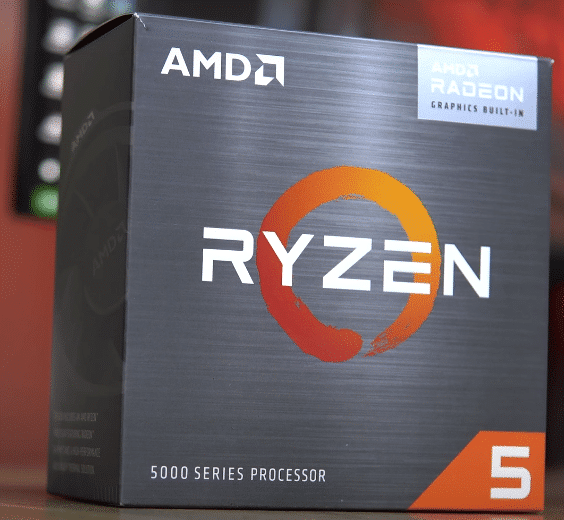 Specifications of Ryzen 5 5600G
| | |
| --- | --- |
| Cores / Threads | 6/12 |
| Base clock | 3.9 GHz |
| Boost Clock | 4.4 GHz |
| Cache memory | 16 MB |
| TDP | 65W |
| Max Ram Frequency | 3200 MHz |
| Socket Supported | AM4 |
| IGPU | Vega 7 |
Ryzen 5 5600g is a good processor which offers better processing power as compared to Ryzen 5 3600 and it has Vega 7 graphics for normal gaming.
This is a 6-core processor with 12 threads. Also, it supports DDR4 3200 Mhz ram memory frequency.
The best part!
This processor will be enough for basic 2k video editing works and 1080p gaming.
Even for this processor, there is no need to have a huge power supply available in your cabinet, just 450 watts will be more than enough.
2. MSI A520M-A PRO Gaming Motherboard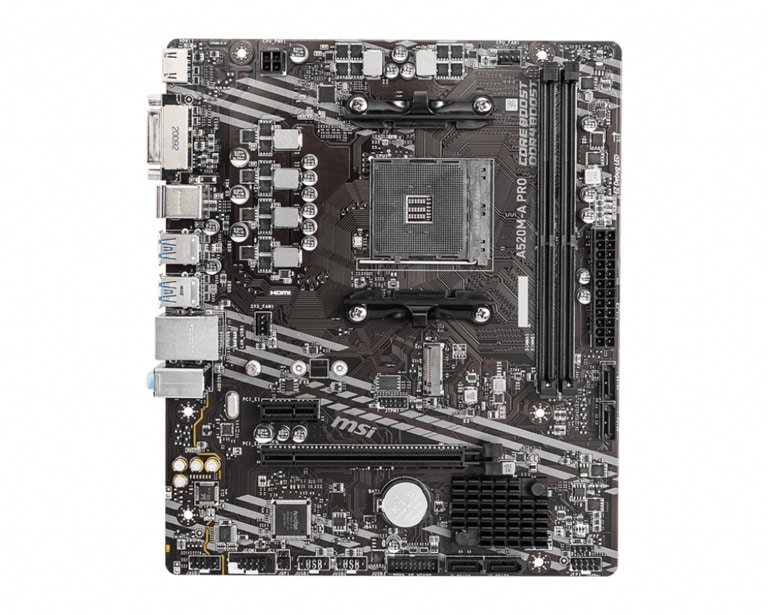 Specifications of MSI A520M-A PRO Gaming
| | |
| --- | --- |
| RAM (Maximum) | 64 Gb 3200 Mhz |
| Storage | 1x M.2, 4x SATA |
| Display | HDMI 2.1, DVI |
| I/O | 6 USB ports |
| Network | Eternal |
| Audio | Realtek ALC892/ALC897 Codec |
| PCIe x16 | 1 |
| Chipset | A520 |
Msi A520M-A Pro Gaming is a budget-friendly motherboard from AMD. It is a much better option as compared to A320M motherboards. Also, this motherboard is fully compatible with your Ryzen 5 5600g processor.
The best part!
You will get a Nvme slot in this motherboard. It supports up to 64 Gb ram with 3200 MHz.
This is the fastest storage available on the PC. But, this motherboard doesn't support RGB. This motherboard comes on a budget.
Still, if you want a motherboard with RGB lights you can check a higher model for this A520 socket.
3. Random Access Memory – Corsair Vengeance LPX 8GB 3200 Mhz

We have included 8Gb ram for this budget. 8 GB ram will be more than enough for playing high-end games with any lag or stutter.
There are lots of options available for 8 DDR4 RAM. But our processor only supports 2666 MHz. Hence 2666 MHz RAM will be the only option for this build.
The price is very affordable for 8Gb ram.
4. Storage – Crucial P3 500Gb Nvme SSD

For storage purposes, you have two options i.e. HHD and SSD. It is always suggested to use SSD as a primary device for fast booting of Windows. But still, it is expensive compared to the normal hard disk. 
Currently, you can get a crucial P3 500 Gb SSD for a price of 1 Tb Hard Drive. Also, this is a Nvme SSD that performs much faster as compared to normal SSDs.
Therefore, you can expect it will work 10 to 20 times faster as compared to a normal hard drive in this pricing.
5. Power Supply – Cooler Master MWE 450 Power Supply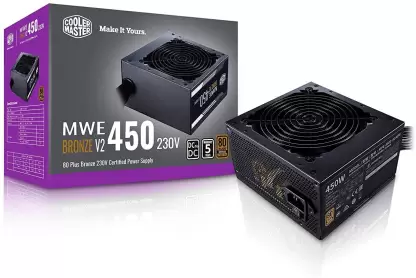 In this budget, both the graphics card and the processor doesn't require that much power. Hence, a 450-watt power supply will be more than enough for this desktop.
Still, you can include a bigger power supply, if you want to check our savings money and invest in parts in future methods. Where you can maximize gaming performance with new components.
Cooler Master is a good option for a 450-watt power supply. But still, there are some other options that are also available from Corsair and Antec.
6. Cabinet – Any Mid Tower that you like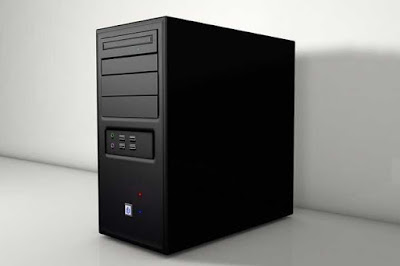 Taking decisions about the cabinet is totally your choice. As it depends on your personal preference. So you can select any cabinet which falls within your budget.
Still mentioned one cabinet below. Keep in mind that you should select a Mid-tower cabinet otherwise your motherboard may not fit inside it.
The gaming performance of this pc build
As per the gaming performance from this pc build. You can expect 40+ frame rates on every High-end game.
This means you will get playable gameplay in all the High-end games even on 1080p resolution.
And you can also check in the gameplay that the CPU usage and GPU usable are fully utilized. It means there is no bottleneck between the processor and the graphics card.
Still, there is a problem. It also means that if you want to get more gaming performance in the future then you have to upgrade both processor and the graphics card.
But if you are following the save and invest after a time method then you have just invested money in a graphics card.
If you want to have more gaming performance from a pc build you can check a gaming pc build under 40000.
Save and invest in future methods
Every gamer wants to play games for higher resolution without wasting a single rupee.
Right!
Then it is always suggested to invest money in a powerful processor first then after a time purchase the graphics card if you are on a limited budget.
Why?
Because if you purchase this Ryzen 5 5600g processor then it is not capable of high-end 60+ frame rate gaming.
If possible consider buying Ryzen 5 5600g now then your total PC cost is only ₹25000. After that, you can consider the required graphics if you want in the future like RTX 4060 or any high-end. Because both motherboards are enough for 1080p gaming.
What will be the benefits?
Latest processor.
Better upgrade option.
Less money is incurred currently.
And more
Important: For I5 10400 you have to purchase the latest H410 motherboard.
Conclusion
Building a PC with yourself gives more and better options for customization. Still, it is easy.
For the parts included in this pc build, you can expect smooth 1080p gaming. But still, if you will wait for future launches it will be better.
So here's the best gaming pc build under 30000.
Now I want to hear from you. Do you want to wait as I discussed or you will be going to build now?
Let me know by leaving a comment right now.
Also Read: Best Gaming pc build under 20000.