6 Best Graphics Card Under 50000 In India 2023 (1440p)
Today I will tell you about the best graphics card under 50000. With this graphics card, you can play games on 1440p maximum settings gaming.
Even some new graphics cards can make you play games on 4k high settings with no lag and stutters.
Let's check the list of graphics cards.
6 Best graphics cards under 50000
Graphics card
Estimated
Price
Performance
Purchase
RTX 3070 ti 8Gb
Rs. 47,999
4k High
Rx 6700 10 Gb
Rs. 32,599
4k Medium
RTX 3060 ti 8Gb
Rs. 34,999
4K Medium
Rx 6650 Xt
Rs. 25,249
4K Medium
RTX 3060
Rs. 27,200
2k High
Rx 7600
Rs. 31,799
2k High
In this list of graphics cards, you will get graphics cards capable of gaming on 2k and 4k resolutions.
The first graphics card in our list that performs even better than the top-performing graphics card in 2019.
1. Zotac Geforce RTX 3070 Ti graphics card 8Gb ( Rs. 47,999 )
This graphics card is newly launched by Nvidia but only the information of the founder's edition is available.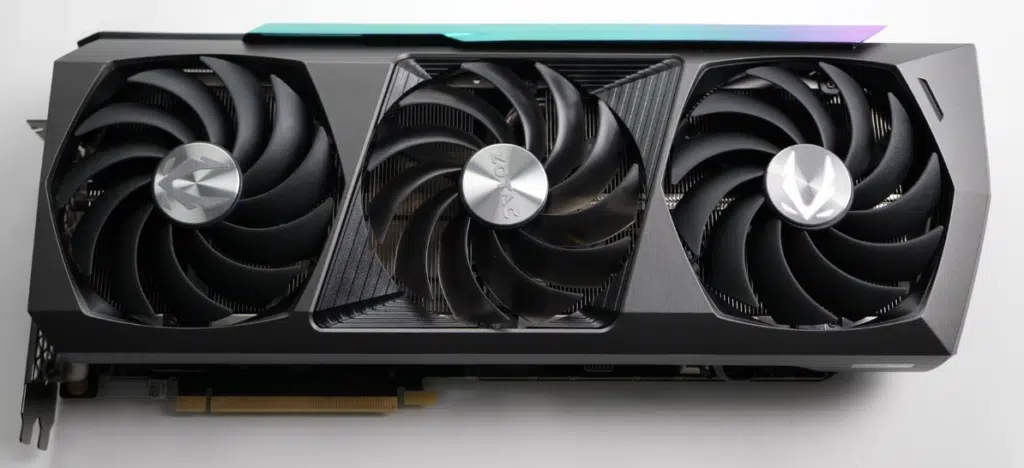 The main problem with the founder's edition is that it comes with only a double fan variant. There would be no support for triple or single fan variants.
The memory size of this card is 8 GB. It is slightly lesser as compared to the RTX 2080 but still, it performs better.
The performance of this graphics card is way better than RTX 2080 and 2080 super. This graphics card is the best-performing card of 2019.
This graphics card has advanced DLSS and Ray tracing functions available. That makes your gaming experience better and smoother.
It supports the gddr6 memory type it has significant bandwidth for directx12. But if you want to get the best performance from this graphics card you have to enable the DLSS functions.
Based on the latest ampere architecture helps to get better AI and ray tracing performance in all newly launched games in India.
Even this card performance gives the best gaming performance in games like GTA V and old and high graphics demanding titles.
2. Msi Radeon Rx 6700 Xt 12 Gb graphics card (Rs. 35000)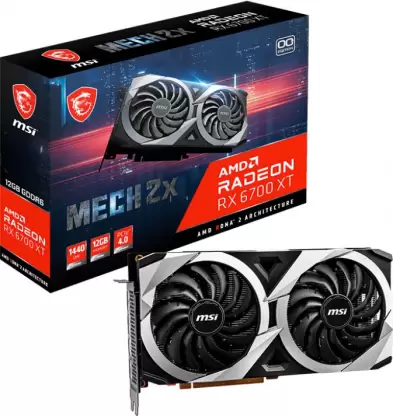 cation of this graphics card
Stream CORES: 2560
Compute Units: 40
Bus clock: 2321 MHz
Boost clock: 2581 MHz
RAM: 12GB
Memory speed: 16 Gbps
Recommended System power: 650 Watt
Graphics card power: 230W
This graphics card performs almost similarly to RTX 3060 ti in normal gaming. Also, it has bigger video memory which means if the upcoming new games require more video memory then these graphics can perform better.
However, the Rx 6700 XT graphics cards perform slowly when compared with RTX 3060 ti while playing games with ray tracing.
When it comes to exact gaming performance this graphics card can give you 40 to 60 frame rates on newly launched games while playing on 4k resolution.
But while playing on 1440p resolution you can expect some frame rates around 60+ plus on maximum gameplay settings on new games.
Lastly, if you want to do a screen recorder or something that records the screen then Nvidia RTX 3060 ti will be a better option.
3. Msi GeForce RTX 3060ti 8Gb graphics card ( Rs. 34,999 )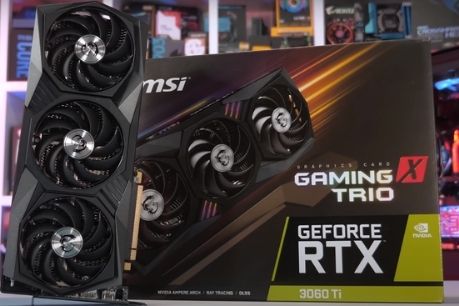 Specifications of Nvidia GeForce RTX 3060 ti
CUDA CORES: 2560
Bus clock: 1770
Boost clock: 1605
RAM: 8GB
Memory speed: 14 Gbps
Maximum digital resolution: 7680×4320
Maximum GPU temperature: 88
Recommended System Power: 650
Graphics card power: 215
This graphics card will be the second-best option for gaming in this budget. As you will get amazing 4k high gaming performance from this graphics card.
Even this graphics card performs better than RTX 2080 super. However, the price of this graphics card is Rs 34500. But now due to more demand, it will cost around 44000.
This graphics card is based on the latest ampere architecture. It also has the latest GDDR6 memory.
It will be a good option for the processors like Ryzen 5 3600 or i5 10400f.
4. Msi Radeon RX 6650 XT 8 Gb ( Rs. 25,249 )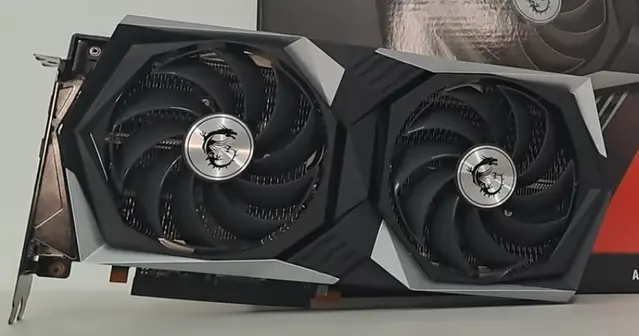 It is a good-performing graphics card for 1080p gaming from AMD. It has the latest Gddr6 memory support. Gddr6 memory is enough and required for the best performance from DirectX 12.
In this card, you will also get the option of a triple fan variant. However, two fan variant is good for this type of graphics card for cooling.
The maximum VRAM in this card is 8 GB. This VRAM is enough for playing games on 4k settings and medium settings.
Based on RDNA2 Architecture great gaming performance at 4K and 2K settings. As per the performance of this card, it will give you 2K gaming and 4K high graphics gaming without lag and stutter
As per the performance of this card, it will give you a 2K high graphics gaming experience without lag and stutter. But still, in modern games, this graphics card will not perform better than RTX 3070 graphic card.
5. Zotac Geforce RTX 3060 12 Gb ( Rs. 27,200 )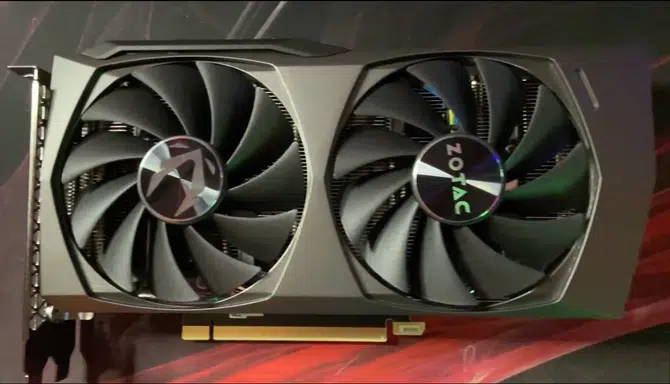 It is also and good graphics card for this budget if you want to play games on 2k and 1080p resolution. As the new RTX 3060 ti is slightly expensive. So if you want to buy a graphics card now then you can think of RTX 3060.
This graphics card is also made for high-end and smooth gaming on 2k resolution at high to ultra settings. However, while enabling the ray tracing your gaming performance will be reduced very much. It also supports AI and Programmable shading functions.
The Vram in this card is 8GB gddr6. This is the latest and fastest for playing games in this budget.
If you want the best performance from this card then you have to combine it with an i5 Processor but still, if you don't afford that much then the i3 latest processor would be enough for gaming.
However, you can also check out the latest AMD Ryzen r5 4600 processor which is the best even better than the i5 processors for the same price.
The Ampere architecture is available in this graphics card which helps for better reflection, Shadows, And lightning graphics in a game.
7. Sapphire Rx 7600 8 Gb ( Rs. 31,799 )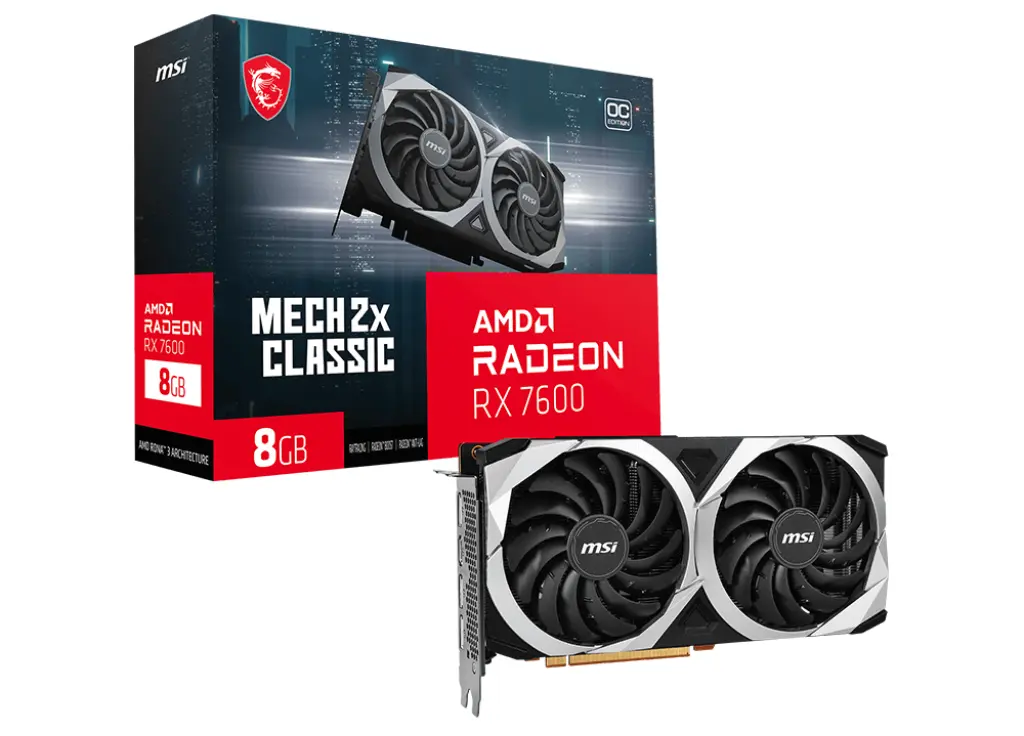 Specification of this graphics card
Stream CORES: 1792
Compute Units: 28
Bus clock: 2044 MHz
Boost clock: 2491 MHz
RAM: 8GB
Memory speed: 14 Gbps
Maximum digital resolution: 7680×4320
Recommended System power: 450W
Graphics card power: 132W
More Details of this graphics card
The Radeon RX 7600 is a new graphics card that can handle some kind of 1440p gaming. However, it will give you a better gaming performance as expected from RTX 3060 in all games.
But RX 7600 in ray tracing performs similarly or slower as compared to RTX 3060 graphics card.
Also, RX 7600 comes with GDDR6 8Gb video memory. Even you can slightly overclock this card for some more frame rates.
Why consider this graphics card
If you want to do high settings gaming at 1440p resolution then you can consider that graphics card. However, you can play some games like Shadow of the Tomb raider on 4k High settings.
Moreover, the availability and pricing of this graphics card is also good as compared to other option.
| PROS | CONS |
| --- | --- |
| 1. Idle for 2k and some 4k Gaming | 1. No Great for Ray tracing |
| 2. Good for VR gaming | 2. Not for 4k Ultra Gaming |
| 3. Overclockable | 3. Over Priced |
| 4. Affordable | |
Conclusion
For best performance always check the latest and better card. The card is knowns as RTX 3070 in this budget.
If you want an AMD graphics card that will give the best performance in this budget you can check RX 6700xt.
So here's my best graphics card under 50000 in India.
Now I want to hear your views on these graphics cards. Which one of the graphics cards do you like the most?
Let me know by leaving a comment below.
Also read: Best graphics card under 25000.