7 Best Wi-Fi Routers Under 1500 In India 2023 (New)
If you want a router on a very tight budget. Then I made a list of the best router under 1500.
For the basic 100 Mbps internet plan, these routers are more than enough. Even you get some more features like guest mode.
Let's check the list of routers.
Best router under 1500 in India
1. Tp-link wr940n router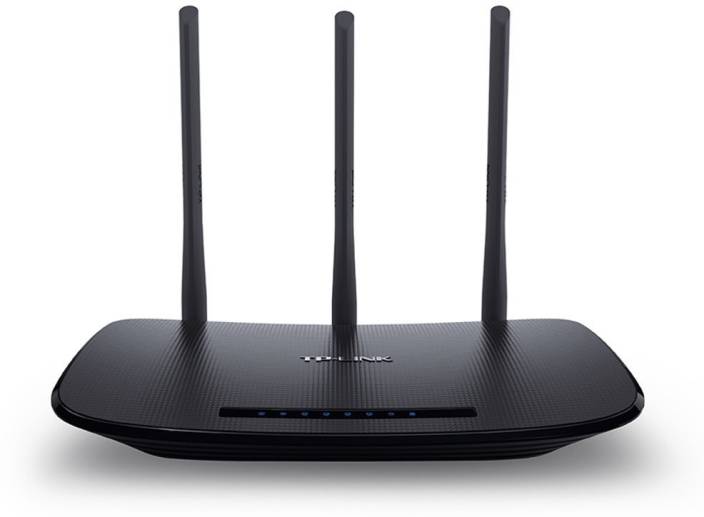 It is the best router from Tp-link in this budget. For internet speed, it can support up to 450 Mbps with 802.11N technology.
The best part!
The downloading speed of this router is 50% more as compared to the other router available on our list of routers.
Also, Supports parental control that allows you to control the activities of your child. Also supports guest mode for a better user experience.
Moreover, It has three good range antennas with 5dBi technology. 5dBi technology is a great option for a router in this budget.
The LAN ports have 100 Mbps speed. It is important if you want to share files with the help of your router. If you can spend slightly more then you can get better deals on routers under 2000.
2. D-Link Dir-650IN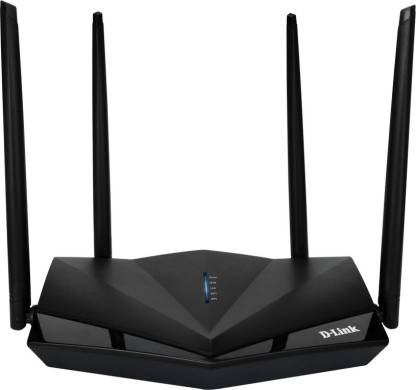 D-Link is a decent brand in terms of wifi routers. They provide good quality and powerful products in a budget segment as well as a premium segment.
As for this router, you will get the support of 300 Mbps speed and 802.11N connectivity.
Also, Speed is enough and good for basic internet usage. Even till now most of the broadband providers are giving a 300 Mbps plan for a price similar to it.
However, it is always suggested that you should purchase a router with more than the speed of your broadband plan.
If you want an expansive router under 4000. It will give you so many features which are not available in this budget.


This router is also packed with 5dBi technology which gives you a normal wireless range for connecting your devices.
It also has a WPS option available. This allows you to connect your wifi router with a device without entering the password.
A decent amount of ethanal ports are available in it.
Verdict: This router is good for basic usage and internet speed up to 100 Mbps.
3. Tp-link TL-wr840n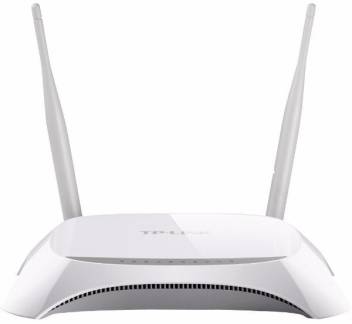 Tp-link is also a great brand for WiFi routers. Even they provide a router for a great affordable price.
For this budget, tp-link has a TL-wr840n router. In this router, you will get 300 Mbps maximum internet speed with 802.11N technology.
The best part!
If you have a big area where signals of one router are not enough.
In that case, this router can be used in increasing the range of that router and help to boost your connection speed.
Another good feature of this is it has guest network mode. This mode allows you to set up a different bandwidth for guests.
Meanwhile, if less data is left in your data plan. With guest mode, you can divide some of your data into other devices.
4. Mi 4C router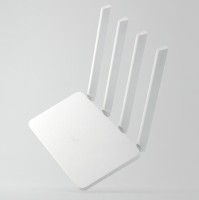 MI routers are also good for home if you're on a budget segment.
This Mi router is offering you 300 Mbps downloading speed with 802.11N technology.
It also supports both android and iOS devices. As Mi home app is also available on both android and iOS.
For better connectivity in this router, you will get 64 Mb DDR2 Ram. It helps to connect up to 64 devices to this router without facing any issues.
For long-range, the Mi router has 4 high-performance Antennas. You can expect a decent range from these Antennas.
Parent control is also available in it. It allows you to manage what you want to be allowed to browse through your WiFi connection.
5. D-Link AC1200 DIR-811IN – Good-Looking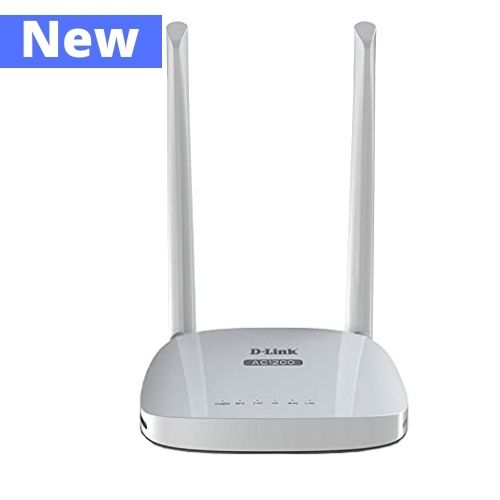 This is a newly launched router from D-link. You will get a good-looking router with a speed of 867 Mbps on 5 GHz and 300 Mbps on 2.4 GHz.
Only problem!
You will get only one LAN and one WAN port on this router. However, you can connect more devices wirelessly. Also, this router gives you an amazing internet speed that will be enough for a 200 Mbps internet plan.
For coverage, you will get two antennas on this router. On this budget, this router offers way fast internet speed as compared to other routers. But still, if you want more LAN cables then you can consider other options from your list.
Moreover, this is a lightweight router with a slightly small body. It can be used for streaming, video calls, and downloading large files with fast internet speed.
6. Tenda F6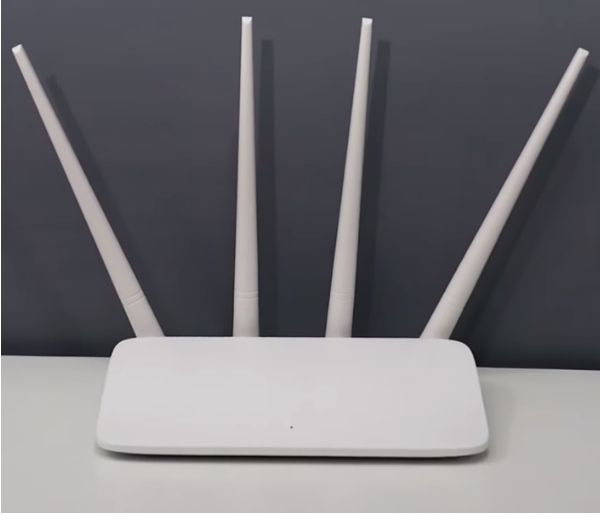 This is another router from Tenda. It also sports speed up to 300 Mbps with the same 802.11N technology.
It supports fantastic long-range connectivity with its four 5bDi antennas. This router comes with a slim and dingle LED night design.
The best part!
Tenda N301 has an inbuilt Qualcomm processor. A processor in a router helps to better connectivity.
For Wan connection, it supports RJ-45. At a single time, it can connect only 10 devices. This is slightly less compared to the other routers.
7. Tenda f3 router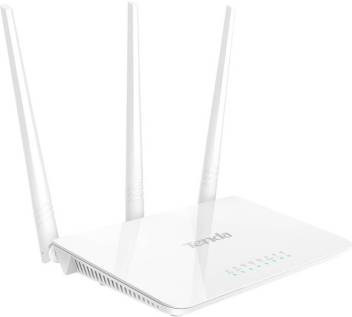 Tenda is a brand known for providing good-looking routers at an affordable price.
In this router, Tenda is giving up to 300 Mbps speed of the internet.
Even it has an option for controlling the bandwidth. This means that you can set up a data limit for each of your devices
For long connectivity from this router, Tenda has three antennas with 5dBi technology.
What to consider before buying a router in this budget.
On this budget, you will get some options like 300 Mbps and 450 Mbps. These routers don't support the exact internet speed they have mentioned. You will only get some 1/3 internet speed normally. Sometimes you may get even less internet speed and sometimes it is more.
The best part!
If you want a router that supports 100 Mbps internet speed easily then you can check the above-mentioned list of routers.
Old routers are mostly found online on this budget. You should check the latest technology in the market for the routers. Also, you will get better coverage of the internet with faster internet speed.
Moreover, the consideration of the brand is also important. There are some brands where you will not get a look at build quality as well as the service of the router.
Conclusion
For better internet, you need a better router. So if you have an internet plan of 200 Mbps or less then the first router is the best option for you.
But if you are using 100 Mpbs internet plans then the second option will be a great one for you. However, every router has its feature selected as per your need.
Here's the best router under 1500 in India.
Now I want to hear from you which router you liked the most. Let me know by leaving a comment right now.
If you still have any questions feel free to comment below.
Also read: Best router under 2000.