Best Wifi Router under 1000 in India 2021 (New)
For using the internet you need a wifi router for your home, office, and some other places.
I have personally tested all the router under 1000 and now I can tell you which is the best to select.
So let's dive right in.
Best wifi router under 1000
You can expect amazing performance from these routers. The speed of these will be more than 300 Mbps and most of these will support 802.11N technology.
Yes, because 802.11AC technology is slightly expensive. So, if you want to buy a router with 802.11 AC technology, you have to increase your budget for a router to under 2000 minimum.
1. TP-Link TL-WR841N 300Mbps
"Great option in Budget"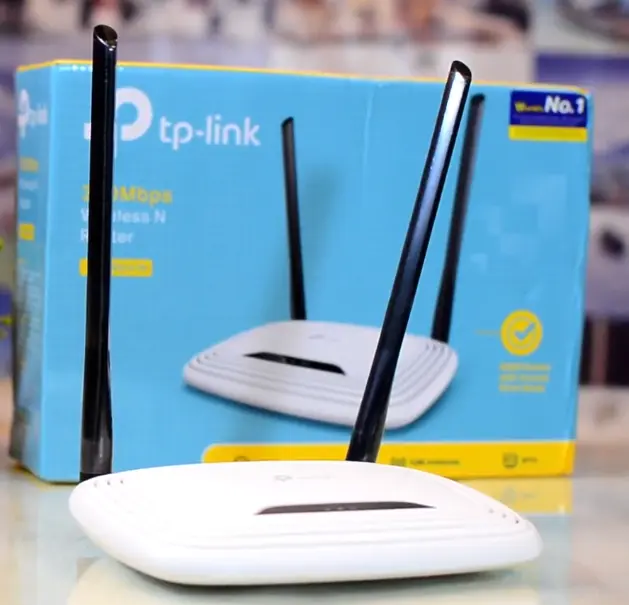 Tp-link TL-WR841N is the best seller router under that budget for home as this router provides well as coverage due to their two antennae.
The best thing about this router is it supports speed up to 300 Mbps. You can rest assured as the router is compatible with the most prominent ISPs in India.
This is also used as an extender which also increases the wifi coverage. This is a classic Wi-Fi router from the company which has continued being a user-favorite for years now and it still is one of the best entry-level routers in the market.
2. TP-Link TL-WR840N 300Mbps
"Good looking router in the budget"
TP-Link TL-WR840N is another brilliant router from tp-link with a speed of up to 300. This router has an excellent looking body under that budget.
As another router supports a fantastic speed of 300 Mbps this router also provides that amazing speed to its users.
This router is a good streaming video online on youtube and some other applications.
This router supports a 1+4 port with one input WAN port along with four LAN ports for data output. Compatible with IPv6. Easy to setup.
3. D-Link DIR-615 Wireless-N300 Router
"Solid router in the budget"
Dlink DIR-615 is from a popular brand router this provides amazing performance as part of speed.
This router is better than local low-quality routers present in the offline market. The build quality of this router is also fantastic.
It router based on 802.11N technology which is enough for this budget. All the router under that price comes with similar technology.
The range of this router is also good if you take this router to the center of your home you can cover the whole house with its wireless range.
But sometimes at the edge of your home, you can face some problems.
4. iBall Baton IB-WRD12EN 1200M
"Great for better coverage"
Iball router is the only router that provides 802.11ac technology in this budget.
The reason behind why I had numbered it at 4 because Iball company doesn't offer that must quality as D-link and Tp-link. But this the best router according to the specification.
As for this router, you have to slightly compromise with the quality. This router Offers Dual-band wireless 2.4 GHz + 5 GHz frequency.
This has 3 x 10/100 Mbps LAN ports & 1 x 10/100 Mbps LAN port.
5. Tenda F3 300Mbps
"Great option for normal usage"
Tenda F3 is an amazing router as part of the performance. The main problem with this router is that this provides slightly fewer functions than another router.
Like Lan ports and WPS connect all these are secondary functions of the router. But as per the primary functions of this router, you will get amazing performance under this budget.
Here you get three antennas and by these, it provides a really long range. The Led notification on this router is also good and these are enough to know what is really going on in the router.
If you have more budget you also check the router under 1500 for better speed.
Buying guide for the router under 1000 in India
There are a lot of things you should consider before buying a router under this price. These are the following.
IEEE technology
IEEE technology is the main thing you should keep in mind before buying a router. If you are still buying a router with this 802.11a and 802.11b IEEE technology the speed of the router will be too less.
I would suggest you buy a minimum 802.11N router which will provide you with maximum possible performance. But there is one higher version is available which is not available at that budget which is 802.11AC.
Dual-Band
If you're going to buy a router with single-band specification the speed will not be that much great.
But still, single-band technology provides a long-range of wifi connectivity. I would suggest you buy a dual-band wifi router which will allow you to get long-range and better speed from the wifi router.
Brand
There are so many low-quality brands that provide you with less price. These routers are not good for long term use. I would suggest you not buy from these. Instead, purchase the router from the above-mentioned brands only.
Speed
You have selected everything right as I suggest. But still, you should consider the speed of a router as an important reason for buying that graphics card.
If you purchased a router with less speed which is mentioned in the router description. Your router would able to support expensive wifi plans.
Conclusion
The router will be great if it satisfies your needs. So if you have a plan containing up to 100 Mbps internet speed.
Then the above-mentioned router is more than enough for your needs. Also, you can connect the router with a LAN wire for an even better connection.
Here's my top 5 best router under 1000.
Now I want to hear from you which of the above-mentioned router you liked the most.
Let us know by leaving a comment right now.
Also Check: Best router for Bsnl FTTH