Today I will tell you how to build a pc under 100000 or 1 lakh.
You can play games on 4k high settings with this PC. Even it will be a good option for video editing.
So let's check the components used in this pc build.
Best pc build under 100000 (1 lakh)
For this budget, you will get too many options available from Intel and AMD. But if you want to do gaming then spend more money on the graphics card.
If you want to build pc for video editing then spend more money on your processor.
So let the check the first component processor.
1. Processor – AMD Ryzen 5 5600x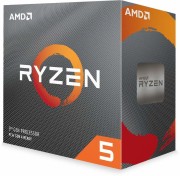 Specifications
| | |
| --- | --- |
| Cores / Threads | 6/12 |
| Base clock | 3.7 Ghz |
| Boost Clock | up to 4.6 Ghz |
| TDP | 65W |
| Socket | AM4 |
| CMOS | 7nm |
| L3 Cache | 32 Mb |
Overview of this processor
This processor is good for gaming as well as for video editing. But still, if you're main aim is video editing then R7 3700.
As per R5 3600x it will give you more than 80+ frames per second even if you play on resolution 4k resolution.
However, if you want better frames you need to buy a better graphics card rather than a processor.
For some 4k video editing, it will also be a good option. Also, Ryzen 5 3600x much better as compared to the r5 2600x processor.
It supports 3200 MHz frequency rams. This Ram will make your pc much faster as compared to normal 2666 MHz rams.
Estimated price for this processor
2. Graphics card – Nvidia GeForce RTX 3060ti 8Gb GDDR6 (Best option)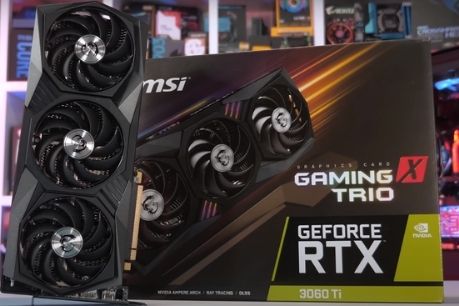 Specifications of Nvidia GeForce RTX 3060 ti
CUDA CORES: 2560
Bus clock: 1770
Boost clock: 1605
RAM: 8GB
Memory speed: 14 Gbps
Maximum digital resolution: 7680×4320
Maximum GPU temperature: 88
Recommended System power: 650
Graphics card power: 215
Overview of this graphics card
It is the most important component if you want to play games on your pc.
So it is always to invest the maximum possible amount on your graphics card. In this budget, you will get an option of RTX 3060ti.
This is a newly launched graphics card. It has GDDR6 memory. Even for a price under 40000. This graphics card is better than RTX 2080 super.
The best part!
You can play games on 4k high settings with this graphics card. But still, the current price of this graphics card is very high.
It will a good pair for this processor. Even this graphics card good for Ryzen 5 3600 processor.
So if you are getting this graphics card for a price around 50000. Then prefer buying RTX 3070 graphics card.
This graphic card will be an even better option as compared to RTX 3070 for ₹50000.
Estimated price for this graphics card
3. Motherboard – Asus Tuf B450-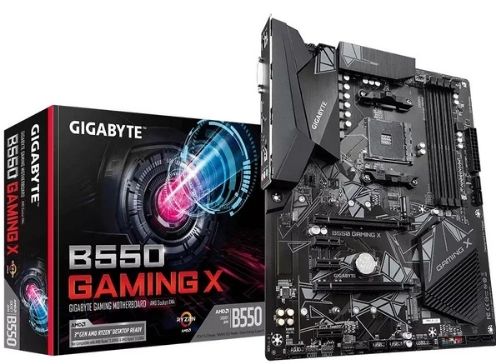 Specifications of this motherboard
| | |
| --- | --- |
| RAM (Maximum) | 128 Gb 4400Mhz (O.C) |
| Storage | 1x m.2, 4x SATA |
| Display | HDMI, DVI |
| I/O | 12 USB ports |
| Network | Eternal |
| Audio | Realtek ALC887 codec |
| PCIe x16 | 1 |
| Chipset | B550 |
Overview of this motherboard
Gigabyte B550 gaming x is a great option for motherboards. This gigabyte motherboard supports Ryzen 3600x processor. Even the upcoming generation may also work on this motherboard.
It supports the 4 DDR4 rams for 32Gb each. It doesn't not support overclocking of the processor. But still, this motherboard supports the latest D-flash plus.
In case you want to spend some more money on your motherboard for more features then you can check Msi B550m tomahawk motherboard.
However, if you don't want to upgrade the processor used in this pc build then B450m motherboard can also be used.
4. Ram – HyperX FURY 16Gb 3200Mhz

Ram is an also important part of your gaming pc build. For this build, 16 Gb DDR4 3200 MHz ram is selected.
However, the motherboard supports RAM up to 64 Gb. So if you want to increase Ram in the future it will be possible.
16Gb Ram is the minimum required to play games on 4k resolution. This Ram doesn't support RGB.
But still, if you want an RGB option then check CORSAIR Vengeance RGB PRO.
5. Storage – Samsung Evo 970 SSD

For Storage, SAMSUNG EVO 860 is 500GB is selected. It is the best option as per an SSD in this budget. It will give you much better read and write speed as compared to the other SSDs
WD green 1TB harddisk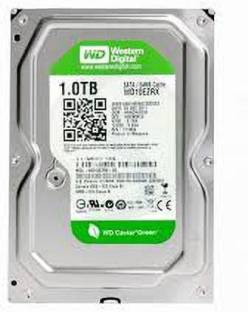 You can install your Windows files and games you want to play on this SSD. But for other files like movies can be stored in WD green 1TB hard disk.
6. Power Supply – Antec NeoEco 650M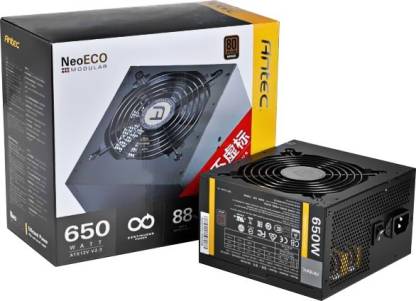 The power requirement of this pc build is higher than a normal Pc. So you have to include a minimum 650 Watt power supply.
For that reason, Corsair 650w will be a better option. It will be much better as per the normal power supplies. However, Cooler Master and Antec power supplies are also great options.
In this power supply, you will get 80+ power efficiency that means it will take 812 watts current to power all the components.
7. CABINET – DEEPCOOL MATREXX 55 MESH ADD-RGB 4F Mid-tower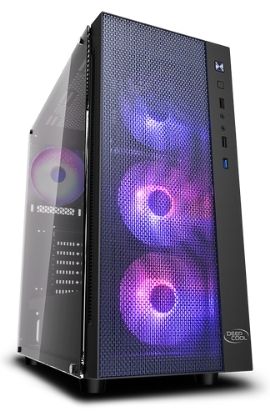 DEEPCOOL cabinets are great options for Gaming cabinet. It is a Mid-tower cabinet and supports RBG lights. You will also get a Button to control RGB lights in this cabinet.
It comes with full-sized 4nm Tempered Glass for better and unique looks of your cabinet. Even you will get four RGB fans installed in this cabinet.
8. DEEPCOOL GAMMAXX 400 V2(Blue) CPU Air Cooler with 120mm Fan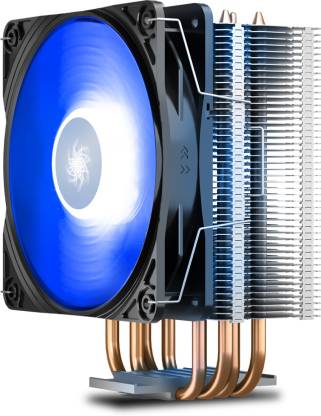 This is a budget CPU cooler available in this market. But still, it gives your CPU decent cooling.
It will be enough if you don't want to overclock your processor. But still, It will be good if you want to play games on this pc for a long time.
It doesn't support RGB lights. You will just get an option of a blue LED light in this CPU cooler. The stock is also great. But it may cause problems. If you want to play games for a long time.
If you want better CPU cooling options then check Liquid coolers.
Gaming performance
This gaming pc build will give you 50+ frames per second on High-end games. If you are play gaming on 4k high to ultra settings.
But still, there may be some less frame per second on the newly launched games like Cyber Punk 2077.
For video editing, it will be good for basic 4k video editing. As you will get Ryzen 5 3600x processor included in this build.
Conclusion
In this budget, this PC build will be an option for gaming and video editing. R5 3600x and RTX 3060ti is a good pair for gaming in this budget.
Even if you want more gaming performance you can check RTX 3070 Graphics card.
So here's the Best PC build under 100000 in India 2021.
Now I want hear from you.
Do you liked the components used in this pc build or you have any suggestions.
Let us know by leaving a comment below