Best PC Build for Video Editing in 2022 (Including budget options)
If you want to video editing or productive tasks you need a high-end pc. So today I will help in building a PC for video editing.
You can do video editing on 1080p, 2k, and 4k resolution with that computer. Even you will get a budget-friendly option for that.
So let check.
Best PC Build for Video Editing.
For a Video editing pc, a processor is an important factor to consider. Even a Graphics card is not that important for video editing. So let's check the processor.
However, a prebuild computer (iMac) is also good for video editing.
1. Processor – AMD Ryzen 5 5600X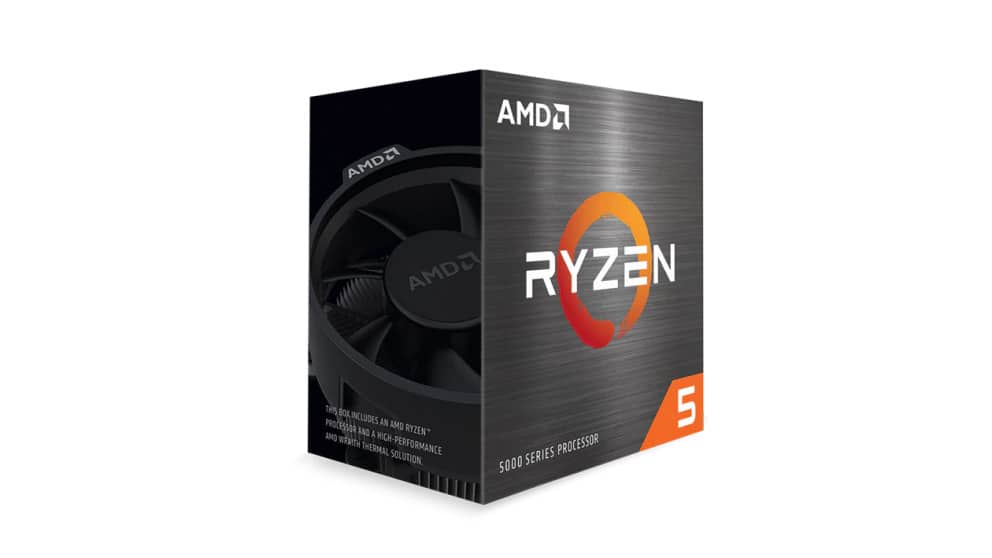 Specifications of this processor
| | |
| --- | --- |
| Cores / Threads | 6/12 |
| Base clock | 3.7 Ghz |
| Boost Clock | up to 4.6 Ghz |
| TDP | 65W |
| Socket | AM4 |
| CMOS | 7nm |
| L3 Cache | 32 Mb |
Overview of this processor
Ryzen 5 5600X processors are great options for you. If you want to do video editing. This processor is newly launched on Ryzen 5000 series.
Even the gaming performance of this processor is better as compared with the Intel Core i9 9900k processor.
For 4k Video Editing there will be no issues with this processor. Also, you will get a good performing CPU cooler in this box with this processor.
Even you can use that cooler to overclock your processor. But still, for proper cooling, an external CPU is a much better option.
2. Graphics card – Gigabyte GeForce GTX 1650 4GB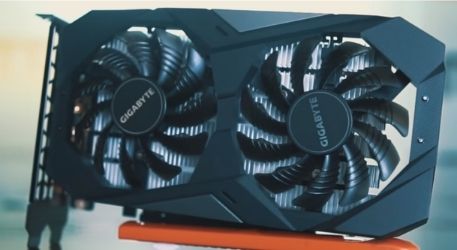 Specification of this graphics card
CUDA CORES: 896
Bus clock: 1485
Boost clock: 1665
RAM: 4GB
Memory speed: 12 Gbps
Maximum digital resolution: 7680×4320
Maximum GPU temperature: 94W
Recommended System power: 75W
Graphics card power: 300W
Overview of GTX 1650 Graphics card
This graphics card is a normally good option for video editing. As it doesn't require a high-end GPU.
It will be good to support the processor for video editing. Even it will help you to play games on 1080p resolution. However, if you want to do gaming you should check a graphics card under 20000.
This graphics card also able to handle DaVinci Resolve (Requires better GPU).
3. Motherboard – Gigabyte B450m DS3H WiFi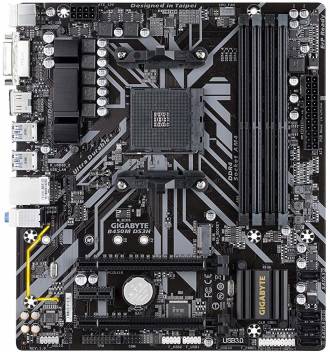 Specifications of this motherboard
| | |
| --- | --- |
| RAM (Maximum) | 128 Gb 4400Mhz (O.C) |
| Storage | 1x m.2, 6x SATA |
| Display | HDMI, DVI |
| I/O | 8 USB ports |
| Network | Eternal |
| Audio | Realtek ALC887/897 |
| PCIe x16 | 1 |
| Chipset | B450M |
Overview of this motherboard
This motherboard is a good budget option for AMD processors. You can use any AMD processor on this motherboard after the Bios update.
It has 4 ram slots that can handle 128GB RAM of up to 4400 Mhz. Some RGB options are also available on this model.
For Ryzen 5 5600x processor this motherboard will be more than enough. Moreover, you will get all the required ports on this motherboard.
4. HyperX FURY RAM 16GB

Overview
As per modern video editing you need a minimum 16Gb RAM. If you're building a pc with RAM less than 16Gb it may give issues on 4k video but enough for 1080p video editing.
For 16Gb of RAM, you can select Hyperx Fury 16Gb RAM. However, if you want even better performance then 24 Gb VRAM is supported on our motherboard.
That will be on your choice to pick an RGB ram or a non-RGB ram. However, you will not get any performance difference on the non-RGB ram.
5. Storage – WD Blue SN550 500GB NVMe Internal SSD

Overview of this storage
For storage, it always preferred to use SSD over Harddisk for Video Editing. It will make your video editing software work much smoother as compared to Harddisk.
As you know, the video files are larger. So it will take too much time to access these files as compared to the SSD. You can use 500 Gb SSD or 1TB SSD as per your requirements.
But still, you can use Harddisk for storing processed videos. It will not take up your SSD storage.
6. Power Supply – Antec V450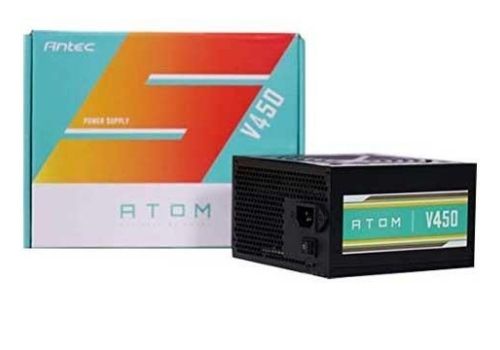 The power requirement is not that for this PC Build. So you can use any 450-watt power supply on it. However, the Corsair VS 450W and Antec 450W will best options.
However, if you want better gaming performance from this pc build then a power supply of 550 watts will be better for you.
Even they will give you 80+ efficiently. If you want more efficiently you can check more expensive power supplies.
7. Cabinet
For cabinet, you can select any option you like. Any Mid-tower or more cabinets will be a good option for this pc build. You can select as per your budget and requirement.
But still, Some good options are the cabinets are given.
View More: Most expensive PC build
Video rendering performance of this pc build
As per the video rendering test. This processor will perform just similar to the Ryzen 7 3700x processor. That processor comes with 8 cores and 16 threads.
Also the price of both the processors are similar. But Ryzen 5 5600x has better core clock and latest architecture.
Conclusion
For video editing, you need a better processor as compared to the graphics card. Minimum 16Gb ram is a requirement for the best experience.
However, if you're on a budget then 8Gb ram can also be used. Even if you want you can select Gt 1010 graphics card for this pc.
So here's the best PC build for video editing.
Now I want to hear from you do you like the components used in this pc build or you have any questions. Let us know by leaving a comment below.