5 Best 10th And 11th Gen Intel Motherboards In 2022 (LGA1200)
The price of Intel's 10th generation motherboard has been reduced a lot. But still, there is some confusion about which motherboard is best for Intel 10th generation processors.
So today you will get to know about the best options for your intel processor.
Let's dive right in.
Best 10th generation Intel motherboards
Basically, LGA 1200 socket motherboards are available for processors. Even, you will get some new options on this socket in the market.
1. Asus ROG Maximus XIII Extreme Z590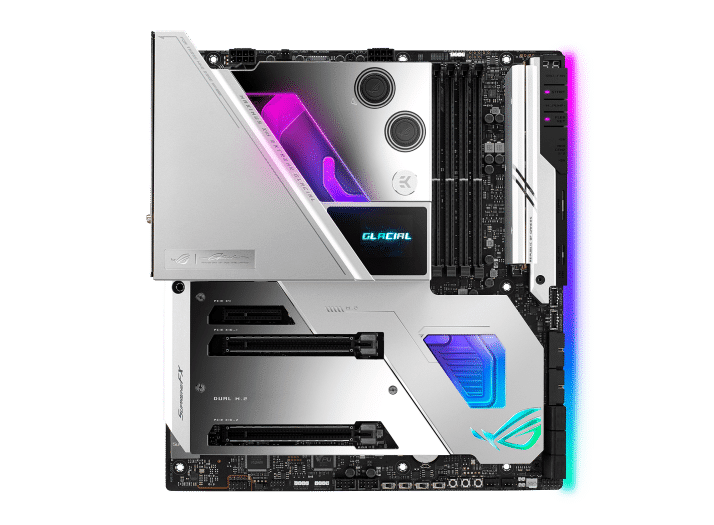 This is a much better solution as compared to the Z490 motherboard. Also, you will get the 10th and 11th generation processors supported on these motherboards.
2. MSI MAG B460 Tomahawk Gaming Motherboard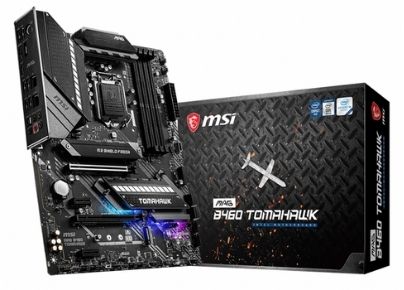 MSI MAG B460 is one of the best motherboards in the market for your processors. It has a better Digital PWM IC.
Also supports dual M.2 slots. Even you can use RAMs up to 128 Gb which is more than enough for your needs.
Supports every high-end graphics card. Even you can add two graphics cards to this motherboard. But still, it supports only one graphics card from Nvidia.
For better looks, it supports RGB lights that can be controlled with your pc. Moreover, the type c port and USB 3.2 ports are also available in this motherboard for better transfer speeds.
This motherboard will be more than enough if you want to do advanced video editing. But still, if you can spend more then check the Best motherboard for intel 11 generation processors.
1. MSI H510M-A PRO Motherboards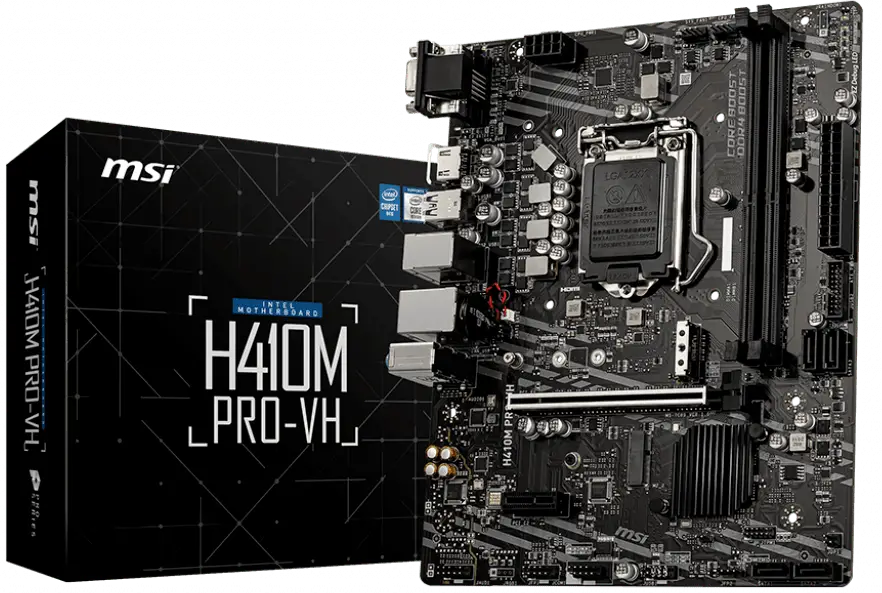 The first motherboard is MSI H410. This is a budget-friendly motherboard it will be great if you are budget a pc under 20000. But still, if you want the best expensive or better option check the third and fourth options.
As per this motherboard, you will get two DDR4 ram slots. You can be included up to 32 Gb of RAM in this motherboard. However, high-frequency ram only works better on 11th generation Intel processors.
So this motherboard supports a maximum of 3200 MHz frequency RAMs.
For the graphics cards, this motherboard has a PCI-E x16 slot. It supports PCI 3.0 graphics cards. Even you can add some high-end graphics cards to this motherboard like RTX 3080 or RTX 3090.
However, it will be better if you use the last motherboard for expensive graphics cards. It will be great for budget ones.
Moreover, you will get an NVMe SSD slot on it for the best read and write speeds.
2. ASUS Prime H510M-E LGA1200 motherboard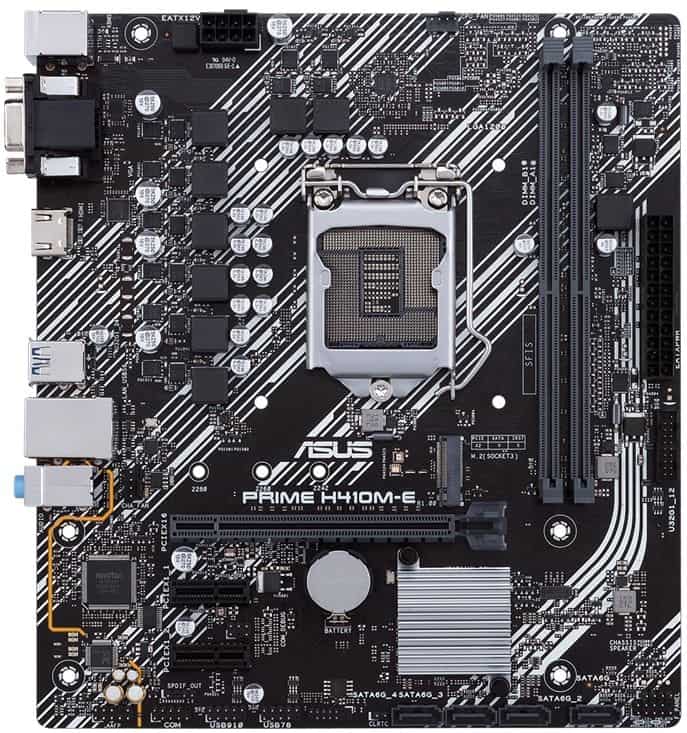 This is another budget motherboard. Please check the next one if you are pc building budget is more than 40000.
It also supports all the 10 gen processors from Intel. It also has two DDR4 RAM slots. But still, you will get a maximum of 2666 MHz speed.
Because High-frequency 3200 Mhz RAMs like HyperX fury don't support the Intel 10 gen processors.
The high-end graphics card also works fine with this motherboard. But still, an expensive option will be better.
Moreover, you will get M.2 slot available on the motherboard. If you want some extra features then you can check the following options.
3. MSI B460M-A PRO motherboard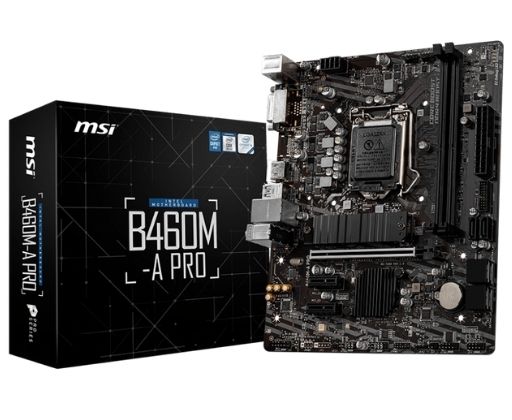 MSI B460M-A PRO is an expensive as well as a good motherboard for i5 processors. But still, you will get 2 RAM slots in this budget.
For four RAM slots, you can check the upcoming motherboard option. However, you will get much better features in it as compared to budget once.
However, 32Gb of RAM is more than enough for 4k gaming even on ultra settings. Four slots can benefit better for productive works. In most cases, two slots always remain empty.
Also, you will get a Heat sink on the M.2 slot. It helps the SSD to reach low temperatures. Moreover, it has more SATA and USB 3.0 ports as compared to budget once.
The next motherboard is great for high-end users.
4. MSI B460M PRO-VDH WiFi MATX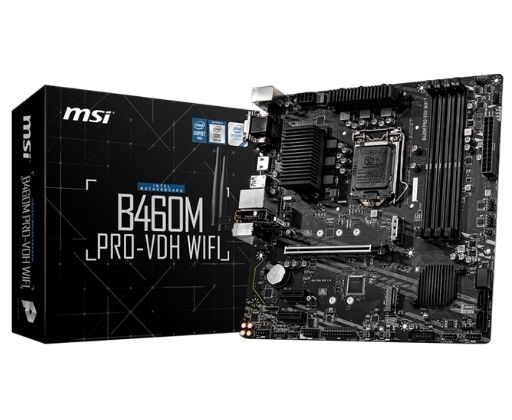 This is one of the best motherboards in the market for Intel 10th generation processors. The only problem may be that it is a micro ATX motherboard. Smaller as compared to ATX motherboards.
But still, you will get all the required features on this motherboard. Even you will get four RAM slots with WIFI in-built in it.
Moreover, you will get 433 Mbps speed on in-built WIFI and 25 Mbps on Bluetooth. Even it has 2 slots for M.2 SSDs. However, only one supports the maximum speed.
This motherboard can be paired with all the required 10 generation processors for gaming as well as video editing.
Lastly, it will be great for this budget. But still, if you can spend some more money than next option will worth much option then it.
Conclusion
If you want the motherboard on a budget then Msi H410 or Asus H410 are great options. For a high budget, you can Check the B460 motherboard.
Also if you want a powerful motherboard then MSI MAG B460 Tomahawk is a great option.
So here's the best Intel 10 generation motherboards.
Now I want to hear from you which of the motherboard you liked the most. Let me know in the comments below.