Best Graphics Card For i5 9400f Processor In 2022 (1440p Gaming)
If you are finding the best graphics card for the i5 9400f processor. Then this article is for you.
This processor gives you good performance on gaming. So if you pair this graphics card with a low programming card like Gtx 1650 or Gtx 1050ti. It will not give you that much gaming performance.
Five graphics cards will be a great pair for this processor.
Let's check the graphics cards.
Best Graphics Card For i5 9400f
| Graphics card | Priority |
| --- | --- |
| 1. RTX 3060 ti | Best 2k Gaming |
| 2. RX 6600 Xt | Good 2k Gaming |
| 3. RX 6600 | Budget 2k Gaming |
| 4. RTX 3060 | Best 1080p Gaming |
| 5. RTX 3050 | Budget 1080p Gaming |
If you want to have a decent gaming performance with i5 9400f then GTX 1650 graphics card is not an option for it.
Even you can check RTX 2060 graphics card which will help you to play games on 2k settings.
If you want to make it easy and decide which graphics card would be best then check out the BG Graphics card Finder Spreadsheet.
1. Nvidia GeForce RTX 3060 ti Graphics card (Best 2k Gaming)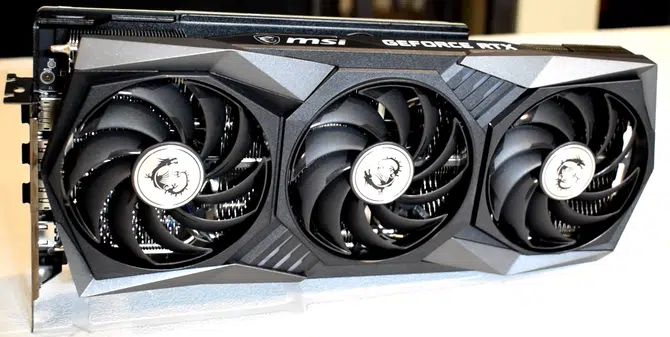 Specification of this graphics card
CUDA CORES: 2560
Bus clock: 1770
Boost clock: 1605
RAM: 8GB
Memory speed: 14 Gbps
Maximum digital resolution: 7680×4320
Maximum GPU temperature: 88
Recommended System power: 650
Graphics card power: 215
RTX 3060 ti is a good graphics card for gaming and video editing with this processor.
Now, you will get this graphics card in a budget segment. That will be a much better option for this processor.
But still, if you can't afford it then you can wait for the upcoming RTX 3050 series.
Even the price of that graphics card is also good as compared to RTX 2070 super.
As per this card, you can expect 1440p ultra gaming performance from it. Even on some games, you can expect 4k gaming performance.
| PROS | CONS |
| --- | --- |
| 1. 4k medium gaming possible | 1. Currently price is high. |
| 2. Triple fan variant available | 2. 12 Pin Connector required |
| 3. Overclockable | |
| 4. Great for ray tracing | |
| 5. RGB options are also available | |