AMD Ryzen R5 3500 is good for 1080p gaming with any lag and stutter. But only if this processor is paired with a good graphics card.
If you will pair it with a graphics card like GTX 1650 or GTX 1060 3gb. Then it will bottleneck with them.
Your gaming experience will not be that much good. As this processor is less expensive then r5 3600. But still gives a good performance.
Let check which graphics card is good for this processor.
Best graphics card for r5 3500 processor
If you have r5 3500 and you are planning to purchase a GTX 1650 graphics card for playing games. Then you should keep in mind that the GTX 1650 graphics card is also good for processors like Ryzen 3 or Intel core i3.
As for the best pair with this processor, it will be GTX 1660 ti. But you are in the budget I also mentioned other graphics cards.
Nvidia GeForce RTX 1660 ti graphics card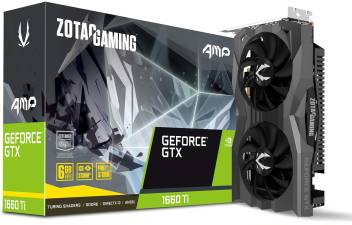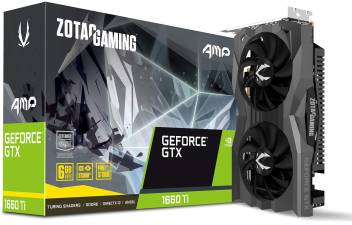 Nvidia is offering great value in this graphics card. This is great for playing games for 1080p ultra settings.
Geforce RTX 1660 ti graphic card is based on Nvidia's new Turing architecture. This architecture gives you great performance even in newly launched games.
For ryzen 5 3500 this graphic card would be the best as it will give no bottleneck while playing games on it. As it has the latest gddr6 memory and good 1536 cores with speed of 1770.
Even this graphic card will give you some gaming performance on 2k resolution but you have to low down your setting.
This graphic card also has 6gb Ram which is enough for playing games on 1440p and 1080p settings.
Gaming performance
You can play every game on this graphic card for 60+ frame rates. In the case of Assassin's Creed Odyssey, You will get a frame rate of around 40 to 50 on 1080 p Ultra settings.
But if you lower down your settings on that game then you can get 60 plus frame rates on that game.
Nvidia GeForce RTX 1660 super
GeForce graphics cards are manufactured by a popular and best brand known as Nvidia. It has the fastest memory speed in the GTX 1660 series. It has a 14Mb per second speed that is great for playing games on 1080 p high settings.
As per the comparison of this graphics card from RTX 2060 super. This gives some lower frame rates. But as per the price, you will get the best gaming performance from this GTX 1660 super.
As this graphics card is based on the latest Turing architecture it will be a great pair for the r5 3500 processor.
Gaming performance
As per gaming performance, you will get better performance than is Radeon RX 580 graphics cards. You can play GTA V at 90 plus frame rates with no lag and stutter.
Only in Assassin's Creed Odyssey, you will get 50 plus Frame rates but still, if you lower your settings then frame rates will be increased to 60.
RX 580 Graphics card in Budget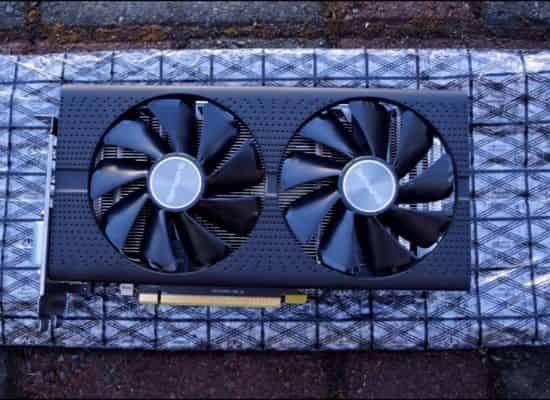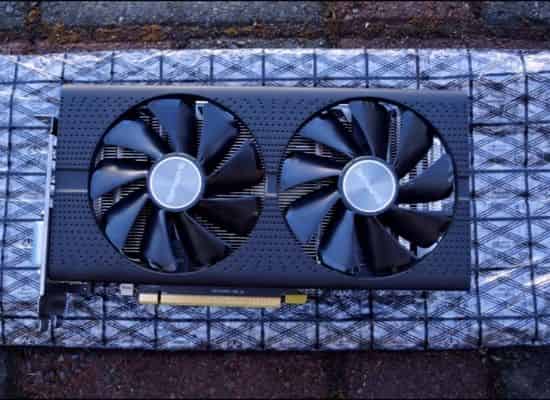 AMD has launched this graphic card for 23000 but now the price is reduced To 15000. to add this prize if you are within budget then this will be an option for Ryzen 5 3500.
This graphic card has decent cores also known as stream processors in the language of AMD.
As per the Memory in this graphic card, you will get 8GB decent memory. with this memory, you can play games on 4K and 2K and 1080p settings without facing any issue.
However, memory in a graphic card is important but without a graphics power, you aren't able to play games on 4K settings.
Gaming performance
As per gaming from this graphic card you can expect a 1080p medium to high setting gaming.
If you want better performance from this graphic card then even you can overclock it. this graphic card also gives you good performance at 1080p settings
Conclusion
If you are finding the best pair for R5 3500 graphics card then GTX 1660 is the best option for you. in the budget you can pair this processor with RX 580 graphics card
Here's my best graphics cards for r5 3500
Now I want to hear from you which graphic card you like for your R5 3500. Let me know in the comment section.