Best Graphics Card For Ryzen 5 3500 In 2023 (With New)
AMD Ryzen 5 3500 is good for 1080p gaming without any lag and stutter. But only if this processor is paired with a good graphics card.
If you will pair it with a graphics card like GTX 1650 or Rx 6400. Then it will bottleneck with them. So, check the below-mentioned best graphics card for Ryzen 5 3500 processor.
As this processor is less expensive than the r5 3600. But still, it gives a good performance.
Let's check which graphics card is good for this processor.
Best Graphics Card For R5 3500 Processor
| Name | Resolution | Frames | Lowest Price |
| --- | --- | --- | --- |
| 1. RTX 3060 | 1080p Ultra | 79 | $284.99 |
| 2. RX 6650 XT | 1080p Ultra | 90 | $249.99 |
| 3. RTX 3060 ti | 1080p Ultra | 103 | $349.99 |
If you have an r5 3500 and you are planning to purchase a GTX 1650 graphics card for playing games. Then you should keep in mind that the GTX 1650 graphics card is also good for processors like Ryzen 3 or Intel core i3.
As for the best pair with this processor, it will be RTX 3060. But I have also mentioned some other good graphics cards.
1. MSI GeForce RTX 3060 – Best 1080p Gaming with ray tracing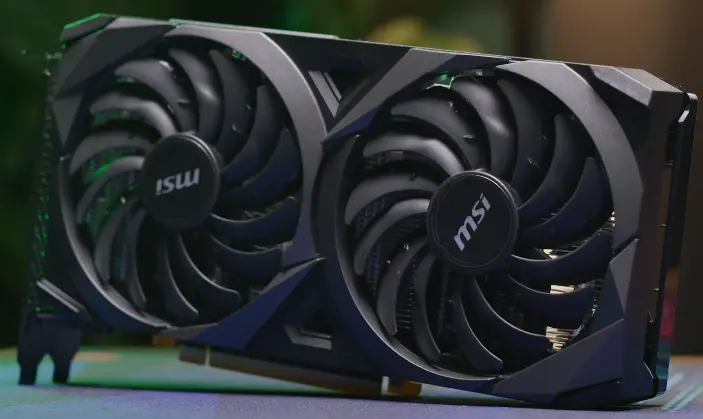 If you want to play games with ray tracing then it can offer better value as compared with Rx 6600 XT. However, the raw performance of the Radeon Rx 6600 XT is better in comparison to RTX 3060.
Also, this graphics card comes with a huge 12 Gb of video memory. It gives you decent scope for playing upcoming high-memory demanding games easily.
As per the comparison of this graphics card from RTX 2070 super. It performs better in gaming. Moreover, you will get better ray-tracing performance on RTX 3060 for the same or lesser price as compared with RTX 2070 super.
| PROS | CONS |
| --- | --- |
| 1. Idle for 2k Gaming | 1. Sliglty expensive as compared with RTX 3060 ti |
| 2. Shiny card | 2. Not for 4k Gaming |
| 3. Overclockable | |
| 4. Ray tracing in Budget | |
| 5. RGB options are also available | |
Gaming performance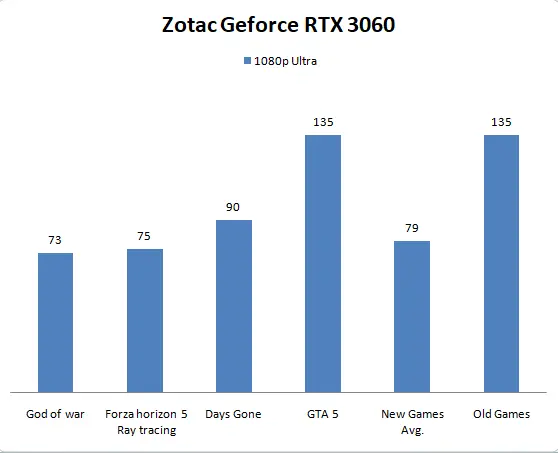 As per gaming performance, you will get better performance than Radeon RTX 2070 super graphics cards. You can play GTA V at 100-plus frame rates with no lag and stutter.
On newly launched games you will get 80+ frame rates on 1080p resolution with ultra settings. Also, you will get some playable frame rates on 1440p resolution.
2. Msi GeForce Rx 6650 XT graphics card – Great 1080p Gaming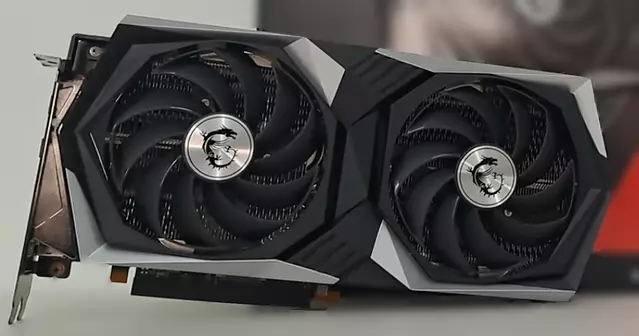 AMD is offering great value in this graphics card. This is great for playing games for 2k ultra settings with playable frame rates on almost every game.
The Radeon Rx 6600 XT graphic card is based on RDNA2 Architecture. This architecture gives you great performance even in newly launched games.
There will be no bottleneck if you pair Ryzen 5 3500 with Rx 6600 XT. Even your gaming experience will be decent while you play games on 1080p resolution. However, there may be a problem with ray tracing.
Best Part!
You can do 4k gaming on old titles like Shadow of the tomb raider with 40+ constant frame rates. Moreover, this graphics card also has 8 Gb video memory which is enough for playing games on 1440p and 1080p settings.
| Pros | Cons |
| --- | --- |
| 1. 2k Gaming possible | 1. Not Great For Ray Tracing |
| 2. Faster than RTX 3060 in normal gaming | 2. Expensive |
| 3. Low Power Consumption | |
| 4. Supports PCI-E 4.0 | |
| 5. 7nm architecture | |
Gaming performance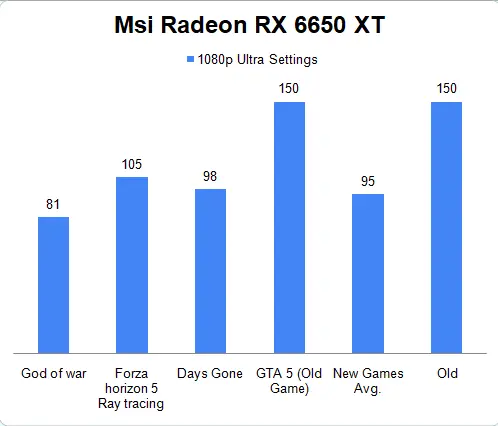 You can play every game on this graphic card for an average of 90 frame rates on 1080p ultra settings without ray tracing. In the case of ray tracing, it performs slower as compared to RTX 3060.
Lastly, in old games, you can expect more than 100+ frame rates on 1080p ultra settings.
Also Read: Best graphics card for Ryzen 5 3400g processor.
3. Msi GeForce RTX 3060 ti Graphics card – Great for 1440p Gaming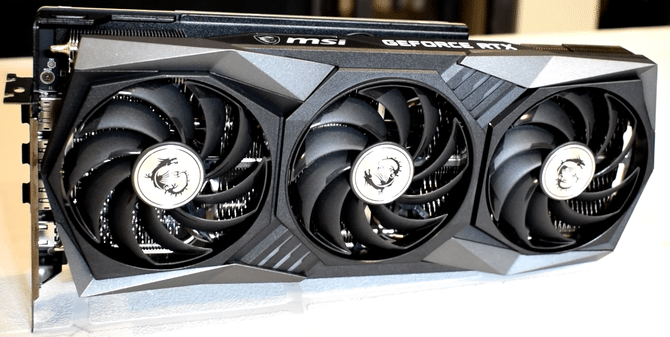 Nvidia RTX 3060 ti is a great graphics card for gaming on 1440p resolution. Also, it can handle ray tracing on 1440p resolution. However, you will get only playable frame rates with ray tracing on 1440p resolution.
It has 8 Gb video memory which seems low for the purpose of gaming on 2160p resolution. However, memory in a graphics card is important but without graphics power, you aren't able to play games on 4K settings.
Best part!
With this graphics card, you will not face any bottleneck while playing with Ryzen 5 3500.
The MSRP of this graphics card is very low. But its price has increased a lot. Currently, if you got RTX 3070 for some more money then feel free to consider RTX 3070 for better performance.
| PROS | CONS |
| --- | --- |
| 1. 4k medium gaming possible | 1. Currently price is high. |
| 2. Triple fan variant available | 2. 12 Pin Connector required |
| 3. Overclockable | |
| 4. Great for ray tracing | |
| 5. RGB options are also available | |
Gaming performance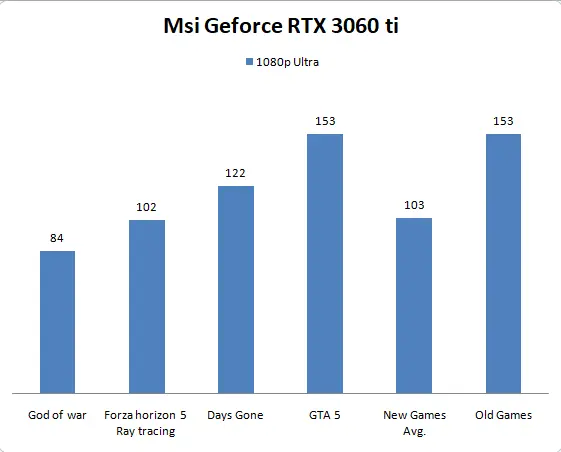 Also, on 1080p resolution, you will get 100+ frame rates easily on most of the games with ultra settings.
It gives you more gaming performance as compared with RTX 2080 super graphics card. Also, you will get 60 frame rates while you play shadow of the tomb raider on 4k resolution with this graphics card.
If you want better performance from this graphic card then you can overclock it. It supports ray-tracing for a decent gaming experience on new games.
What to consider before buying a Graphics card for your this processor
There are some factors like gaming requirements and compatibility with the processor which should be considered before buying.
Compatibility.
For better gaming performance both the processor and graphics card should complement each other. Also, if you buy the wrong graphics card like GTX 1050 ti then it may bottleneck while gaming.
The best and most compatible graphics cards are mentioned above. Further, there may be some bottleneck with the processor if you pair an expensive graphics card with it for 1080p gaming.
Form Factor
Always check available space on your cabinet before buying a graphics card. If you want to use a graphics card then there should be sufficient space available on your cabinet.
Otherwise, the graphics card will not be installed properly on your cabinet and it won't work.
Conclusion
If you are finding the best pair for Ryzen 5 3500 graphics card then RTX 3060 is the best option for you. In the budget, you can pair this processor with RX 6600 XT graphics card
Here are my best graphics cards for r5 3500
Now I want to hear from you about which graphic card you like for your R5 3500. Let me know in the comment section.
Also Read: Best PC Build under 100000 (1200$).