Best Router Under 10000 In India (February 2022)
If you want a wifi 6 router with an amazing internet speed then you can consider a router under 10000.
These routers include a list of router that has two USB ports and a smooth working router in this price range.
So let's check this list.
Best Router Under 10000
For this budget, it is most important to select a minimum of wifi 6 routers. It should not be a wifi 5 or 802.11ac router.
Why?
Because it gives you much better wireless coverage and internet speed while using the internet on various devices through the router.
1. D-Link DIR-X5460 Wifi 6 Router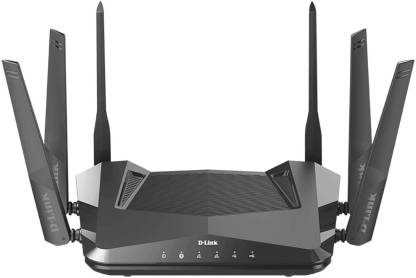 This is a decent Dlink router that comes under this budget. Also, it supports Wifi 6 technology that offers up to 5400 Mbps of internet speed. For 5400 Mbps internet, you will get 4800 Mbps on 5 GHz and 600 Mbps on 2.4 GHz.
Further, this router gives you an opportunity to connect storage devices with the help of two USB ports. However, only one port is USB 3.2 and the other is a normal 2.0 port.
Why Consider this router
If you want a router that gives you decent coverage and internet speed in this price range then this Dlink router will be one of the best option.
Further, the price of this router will be within your budget.
2. TP-Link WiFi 6 AX3000 Router
Tp-link is a decent brand for budget as well as expensive routers. You will get a decent Wifi 6 router from Tp-link that offers you 3000 Mbps of internet speed.
With that 3000 Mbps internet speed, you will get 2402 Mbps on the 5 GHz band and 600 Mbps on the 2.4 GHz band. Also, it has a dual-core intel processor for great performance while using the internet.
Why consider this router
If you want a router that supports a USB port and a great processor from Intel with good internet coverage then you can consider this router. However, the internet speed is slightly less as compared to the first option.
Moreover, the price of this router will be nice as compared to the routers available in the market.
3. Linksys MAX-Stream Mesh Wifi 6 Router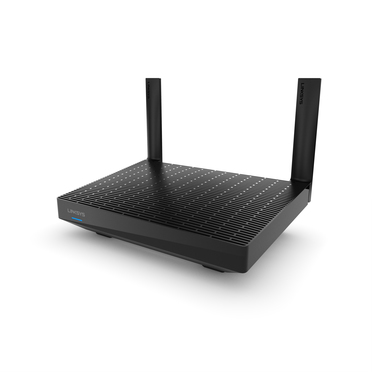 Linksys also come under the list of best router brands. It provides you a decent build quality routers for gaming and streaming. It is one of the best options for Wifi 6 routers in this budget.
Also, for the interest coverage, it supports a maximum of 1500 sq. ft. However, the maximum internet speed is 1.8 Gbps. For a smoother user experience, it has a 1.2 GHz quad-core processor.
Why consider this router
If you want a router that has a good build quality and is good for gaming then you can consider this router. However, for better internet speed you can consider the routers given above.
Also, the price of this router is less than the budget.
Conclusion
You should consider a Wifi 6 router with a USB port on this budget. Also, wifi 6 routers are the better option if you want much better internet coverage and speed.
For great internet, you can consider Dlink DIR-X5460. However, for a less expensive option, you can check TP-Link WiFi 6 AX3000. For gaming, you can check the Linksys Max-Stream MR7350 router.
So here's the guide to the best routers under 10000.
Now I want to hear from you which of the router you liked most let me know in the comments below. Also, for any query related to this article, feel free to comment below.