Best Graphics Card For I5 7400 In 2022 (Best Pairing)
The Intel Core i5 7400 is an old processor but still, capable of 1080p gaming with a decent graphics card.
So today you will know some of the best graphics card options for the i5 7400 processor.
Let's check these options.
#1 Gigabyte Radeon RX 6500 XT 4 Gb Graphics Card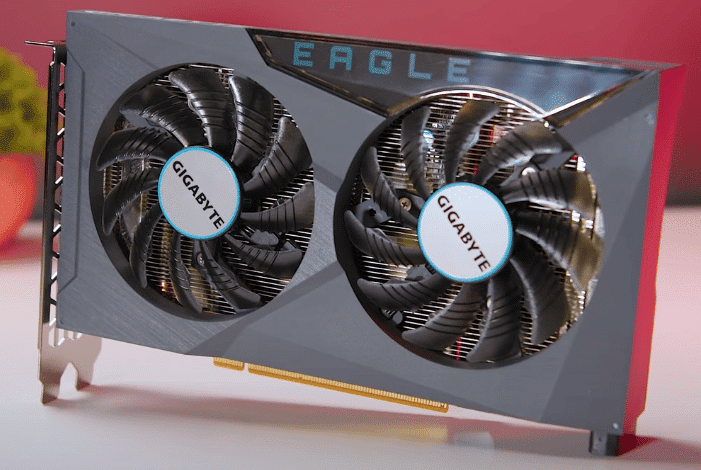 Specification of RX 6500 XT
Stream CORES: 1024
Compute Units: 16
Bus clock: 2815 MHz
Boost clock: 2610 MHz
RAM: 4GB
Memory speed: 18 Gbps
Maximum digital resolution: 7680×4320
Recommended System power: 400W
Graphics card power: 107W
Radeon RX 6500 XT is a newly launched graphics card from AMD for budget-friendly gaming on 1080p resolution. But still, for a similar or slightly more price, RTX 3050 offers better gaming performance than this graphics card.
However, if you get this graphics card for under 350$ or ₹25000 then it will be a good option for you.
| PROS | Cons |
| --- | --- |
| 1. Good For 1080p Resolution Gaming | 1. Only 4 Gb Video Memory |
| 2. Ray Tracing Available | 2. Performs Similar to RX 580 |
| 3. Low Power Requirement | |
| 4. Fast Video Memory | |
why consider RX 6500 XT
If you want to play games without ray tracing with a budget-friendly graphics card then you can consider this graphics card. However, it can give you a good ray tracing performance in some old games.
Moreover, if you want a better graphics card for gaming then check the upcoming option.
#2 MSI GeForce GTX 1650 Super