Best RAM under 5000 in 2023 (Intel and Ryzen)
If you want to build a gaming pc then ram is an important component. But still, sometimes due to lots of options. It becomes difficult to choose one of them.
So Today I will tell you about the best ram under 5000, you can buy for your intel or AMD pc build.
So let's dive right in.
5 Best RAM under 5000 (Upto 3200 Mhz)
The main thing to consider before buying Memory is compatibility with the motherboard and processor.
If your ram is not compatible with your motherboard then it will not work on it. Also, if your Intel processor only supports 2666 Mhz then there no need to purchase 3200 Mhz memory.
As it will not give any speed boost with Intel processors. But still, Ryzen processors support 3200 Mhz rams.
1. Kingston HyperX fury (For both Intel and AMD)

If you want the best ram for your Ryzen processors. Then you can check this ram.
It is one of the best rams with a 3200 Mhz frequency. Even the price of the ram is also affordable as compared with the other ram in the market.
Even if you want to increase you computer speed then it can be a good solution.
For this Budget, you will get 16 Gb Memory in this model. But still, sometimes you will get the option to buy 8 Gb Memory in this budget.
2. Corsair Vengeance (For Intel and AMD)

This ram is also good for budget users. It also available 3200 Mhz variants for the Ryzen processors. But still, for Intel processors, 2666 Mhz rams is more than enough.
Also, in this budget you will get 16Gb 2666 Mhz ram and 3200 Mhz 8Gb ram. However, during the AMAZON sales you can get 16 Gb 3200 Mhz in a price under 5000.
This ram doesn't have any RGB lights. So if you want RGB rams then you have to spend more money then expected.
However, RGB light doesn't give any increase of frames rate in your games.
3. Crucial ram (Intel)

This ram is a great option for intel processors. You will get 16 Gb ddr4 ram in this budget.
It will work on 2666 Mhz. Also, it will give you a much better gaming experience as compared to ddr3 rams.
But still, it will not work as fast as the 3200 Mhz ram can. As per the Intel processor, you can use a maximum of 2666 Mhz rams.
It also not supports RGB lights. Moreover, you can play games on 1440p even on 4k resolution medium to high settings with this ram.
If you want RGB rams then check the upcoming options.
4. G.SKILL trident RGB ram (AMD Ryzen)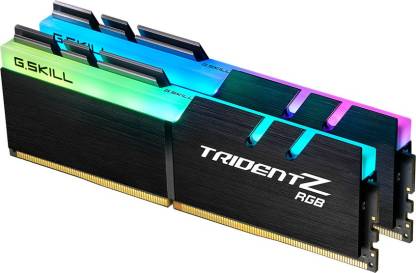 This is also a great option if you want RGB rams. Also, it will support a 3200 Mhz frequency.
As per the performance, it will work similarly as compared to the first two rams. But due to the RGB lights, you will get an option of an 8Gb variant in this budget.
Moreover, it will be a great RGB ram for you even good for gaming. It will be more than enough for 1080p ultra and 1440 medium settings gaming.
For better gaming experience you have to purchase 16 Gb ram variant.
5. HyperX fury (AMD Ryzen)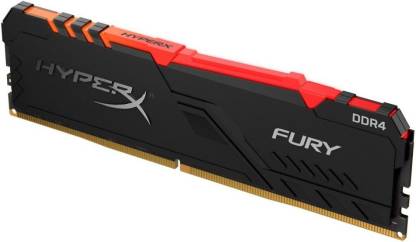 This is another ram from Kingston. It is a budget RGB ram for your gaming pc build.
But still, the price will be more than the first ram on our list. You will get 8Gb ram for a price of around 4000.
Moreover, the 16 Gb variant of this ram will not be within your budget. So you have to play games on 1080p ultra or 2k resolution from this ram.
However, you may buy combine a 4Gb ddr4 non-RGB ram with HyperX fury RGB ram.
Conclusion
If you just want a good performing ram for your gaming pc then HyperX fury and Corsair are great. Even you will get 16 Gb variant in these rams.
But still, if you want a ram with RGB then you have to check last option. However, you will get more than 8Gb in RGB rams within this budget.
So here's the best ram under 5000 for Intel and Ryzen processors.
Now I want to hear from you which of the ram you liked the most.
Just Let me know by leaving a comment below. Also feel free to ask any questions.