If you have GTX 1060 and it is not giving you that gaming performance on newly launched games.
So today in this article, I will tell you about the best GPU upgrade from the GTX 1060 graphics card.
So let's check.
Best GPU upgrade from GTX 1060 graphics card.
1. Nvidia GeForce Rtx 3060ti
This is an amazing graphics card that allows you to play games with 4k resolution.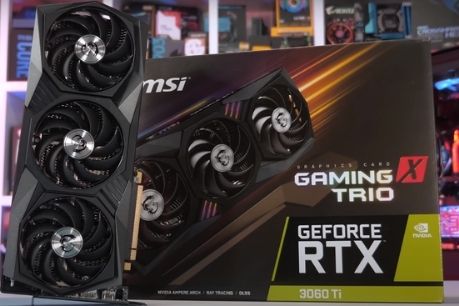 So if you want to play games on 4k resolution. Then this graphics card will the best budget option for you.
You will get rare tracing on this graphics card which is not available on the GTX 1060.
But still, the price is this graphics card almost double as compared to the launch price of GTX 1060.
Even RTX 3060ti will give you better gaming performance as compared to the RTX 2080 super.
However, if your budget is not allowed this graphics card then you can check the next one.
Estimated price for this graphics card
| Price Range | Estimated Price |
| --- | --- |
| up to ₹55000($750) | ₹44000 ($600) |