5 Best Graphics Card Under 25000 In India 2023 (1080p)
A Great Graphics card required gaming decent performance in gaming. But all graphics cards are not that much great and suitable for everyone. So you will get the list of best graphics cards under 25000 for better value for money.
In this budget, you can play some games on 1440p medium settings with constant 60+ fps. But in some high-end graphics card-demanding games, you will get fps of around 60 in 1080p high settings.
Let's check the list.
Best Graphics card under 25000 in India (Available and Best Options)
Here you will get only those graphics cards that are currently available for this budget. If you want to play games on this budget you need a minimum GTX 1660 super 6Gb graphics card.
But in this budget, if it is possible to get a GTX 1660 ti graphics card then it will be better. However, if you can add some more money then Rx 6600 for even better gaming performance.
1. Asus Radeon Rx 6600 8 Gb Graphics card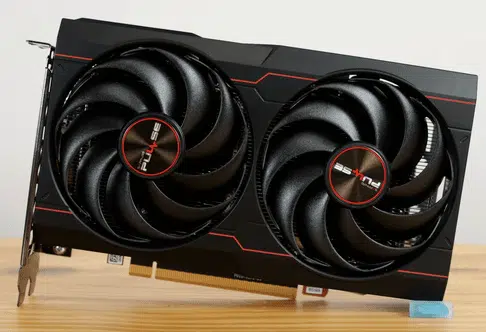 More detail of RX 6600
Radeon Rx 6600 is a decent graphics card for playing games on 1080p resolution with ultra gameplay settings. Also, this is an affordable graphics card for this budget which performs much better as compared to GTX 1660 super.
You can use this graphics card to play newly launched games on ray tracing. However, your frame rates remain slightly low while playing games with ray tracing.
For the gaming performance, you can expect average frame rates of 79 on newly launched games on 1080p ultra settings. Moreover, you can play a few old games with this graphics card for 100+ frame rates on 1080p maximum settings.
Lastly, this graphics card is also capable of 1440p gaming if you want some playable frame rates on that resolution. This graphics card can be used in a PC costing 80000.
Performance of this graphics card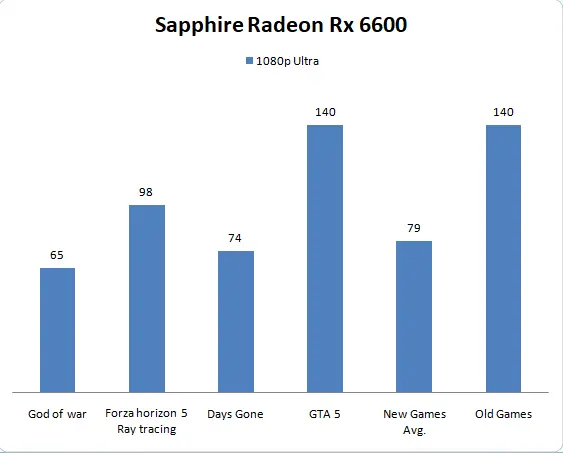 Questions? Drop a Comment Below and We're there for You.
2. MSI GeForce GTX 1660 Super 6Gb graphics card (Only if the price is 24000 or slightly higher)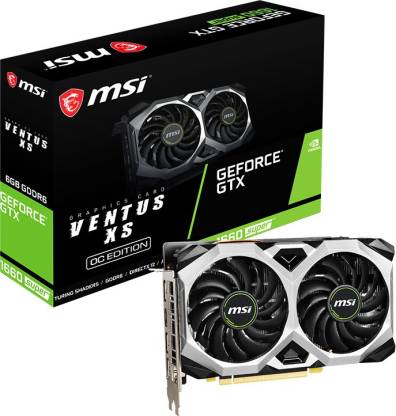 Specifications of this graphics card
CUDA CORES: 1408
Bus clock: 1530
Boost clock: 1785
RAM: 6GB
Memory speed: 14 Gbps
Maximum digital resolution: 7680×4320
Maximum GPU temperature: 93
Recommended System power: 450W
Graphics card power: 125W
Overview of GTX 1660 super
This graphics card is even younger than GTX 1660 ti. This graphics card has more fast memory speed as compared to GTX 1660 ti. But the performance of this graphics card is still less as compared to GTX 1660ti.
This card also has a GDDR6 memory type. The GDDR6 memory type is now an important and required part of a graphics card.
Without GDDR6 this graphics card will not perform smoothly in gaming and video editing.
As the new graphics card is being launched and that may affect the price of this graphics card. But now this is a great graphic card for this budget.
Performance of GTX 1660 super 6Gb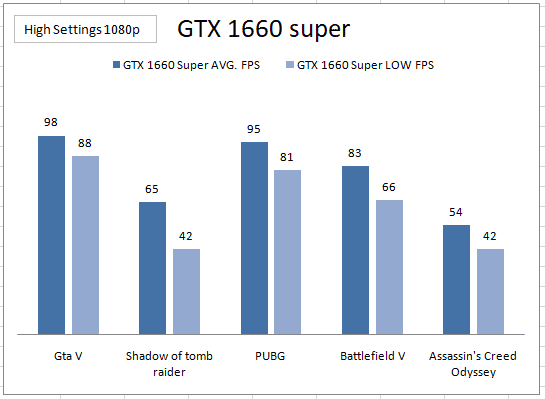 3. Asus Geforce Rtx 3050 8Gb Graphics Card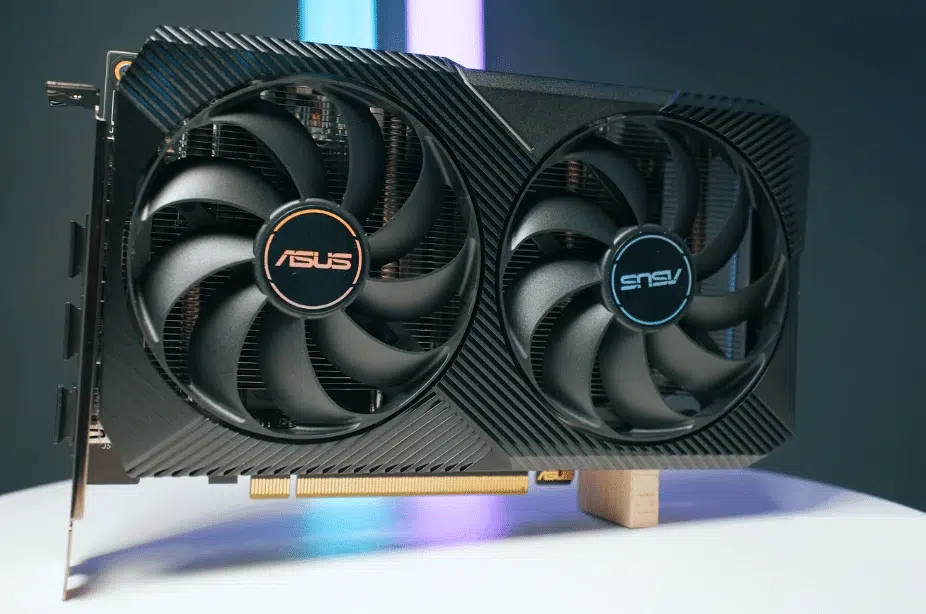 More Details of RTX 3050
This is one of the best graphics cards available on this budget. However, the price of the graphics card is slightly higher it is ₹26999. On this graphics card, you can easily do 1080p gaming on ultra settings.
But still, the performance of this graphics card is almost similar to the performance of the GTX 1650 Graphics card. For gaming performance, you can expect average frame rates of around 58.
However, you can get good ray tracing performance in this graphics card as required in a budget-friendly graphics card.
Moreover, the price of this graphics card is slightly high so if you want to consider only the Nvidia option then this can be a good one. But for the best price and performance, Rx 6600 is better.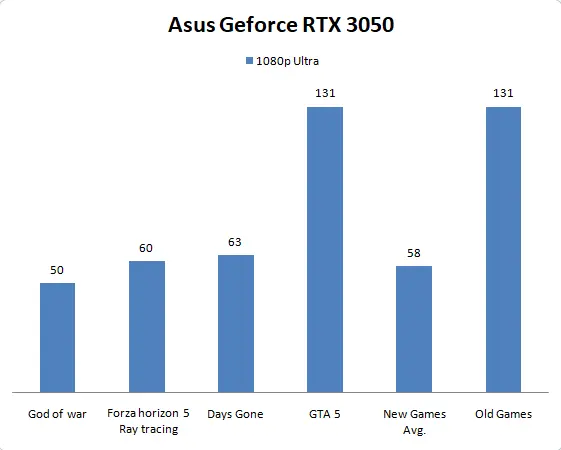 4. Zotac GTX Geforce 1660 ti 6 Gb graphics card (if the price is similar to GTX 1660 Super)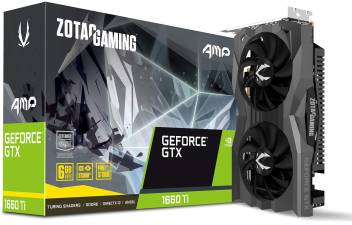 Specifications of this graphics card
CUDA CORES: 1536
Bus clock: 1500
Boost clock: 1777
RAM: 6GB
Memory speed: 12 Gbps
Maximum digital resolution: 7680×4320
Maximum GPU temperature: 95W
Recommended System power: 120W
Graphics card power: 450W
Overview of GTX 1660ti
This is performed very well in this project. As it is a new graphics card you can expect some great FPS in high demand in games.
It supports a memory of 6 Gb which is enough for high-end gaming at 1080p settings and it comes with the latest memory type GDD6. This is the fastest memory in a graphics card.
The boost clock in this graphics card is 1770 Mhz. This is great for a graphics card in the budget it will help you to play games on 1440p resolution in some games.
Even you can do 4K gaming with this graphics card. If you have a 4K-supported monitor. But your experience will not be that great in 4k gaming as this is a budget graphics card.
This graphics card supports up to a 120 Hz refresh rate. This is double in the case of the RTX 2060 graphics card.
Performance of GTX 1660ti 6Gb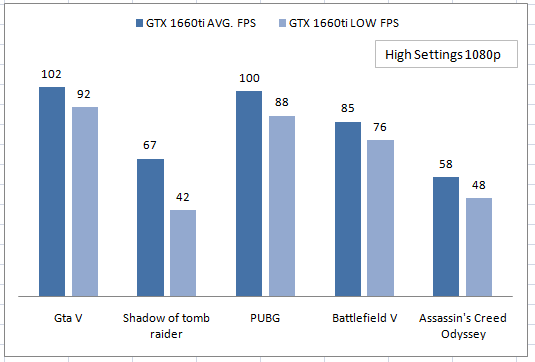 4. Asus Geforce GTX 1650 Mini (Only if the price is under 20000)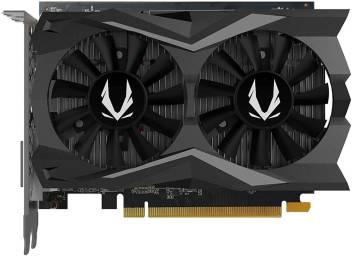 This graphics card is known as the budget-friendly option for gaming on 1080p resolution with medium to high settings. However, you can play old games like a shadow of the tomb raider with 1080p high settings with this graphics card.
But if you want to play the newly launched games on 1080p resolution then you have to change the game settings to low.
Also, this is one of the best budget-friendly graphics cards if the price is near about 18000 or less than 20000. Lastly, for the power requirement, you just need a 450-watt power supply.
Performance of GTX 1650
5. Asus Dual Radeon RX 6500 Xt 4 Gb Graphics card (price under 20000)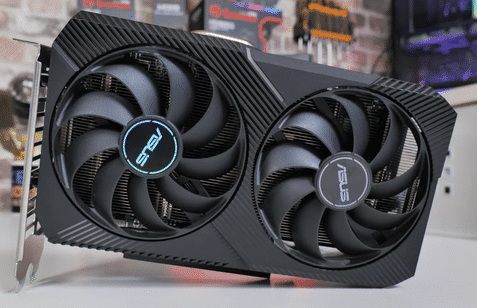 Asus Dual Rx 6500 XT is a newly launched graphics card that comes with the Latest generation 4 Gb GDDR6 video memory. You can expect a good 1080p gaming performance from this graphics card. However, it is just 10 to 15 percent better as compared with GTX 1650.
Consider only if you have PCIe 4.0 slot in the motherboard and you have to use a PCIe 4.0-supported processor.
But still, this is the only option for this price range. Also, this graphics card is not good if your main aim is video editing. It required a PCIe gen 4 port for the best gaming performance.
Also, it can handle 1080p performance. But still, the above-mentioned graphics cards are way better if available at the normal pricing.
Performace of Rx 6500 XT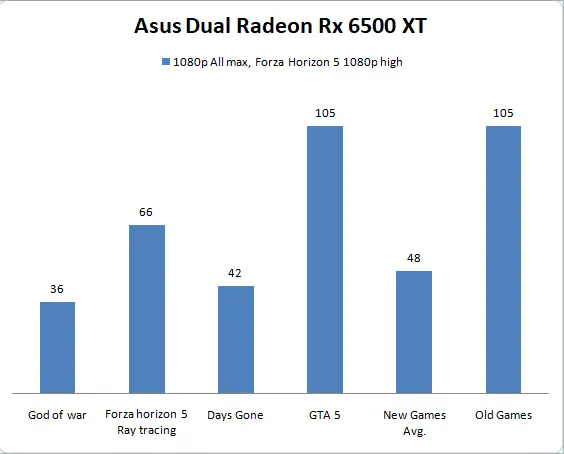 How to pick the best graphics card under 25000
Consider the following things before changing a graphics card for your gaming.
Brand
As for The Branding, you should select Nvidia because they provide new technology to you and they were giving you the best graphics card as per the performance in the budget. but in some cases, AMD reduces their prices to compete with Nvidia you can select which gives you better performance.
Architecture
architecture is a model on which the graphics card is designed. Always first used a graphics card based on new technology also known as architecture.
So as your graphics card is better it will be if you want the best architecture in 2023 then it would be from Nvidia
Core clock
The core clock speed on which a single code of a graphic card performs. In general, more decor you have in a graphic card but it will perform gaming as well as video editing.
But sometimes you will see that a graphics card is performing better with a lower clock, that may be because of the more clocks and memory speed in it.
The number of cores
Cores in a graphic card help it to Render graphics. In general, the more cores a graphic card has more it will render in a single time.
These are known as Cuda cores in the case of Nvidia. In the case of AMD, these are known as stream processors.
However, a core doesn't perform well if it does not have are decent core clock. Both cores and core clocks are required for the best performance.
Conclusion
If you want to get some great FPS on 1080P and 1440p settings then you have to buy an Rx 6600 graphics card. Or Minimum GTX 1660 super.
But if your budget is around 21 or 22 thousand then you can check out the GTX 1660 graphic card. For an entry-level graphics card, GTX 1650 is also a good option.
so here's my best graphics card under 25k in India.
Now I want to hear from you about which of the graphics card you like the most let me know by leaving a comment right now.