Best Cpu Upgrade From i5 4690k in 2023 (Great Options)
Currently, the i5 4690k is only for starting games not playing them on good settings with reasonable frame rates. You have to upgrade from i5 4690k for better performance.
In this list, you will get a solid option starting from just 100$ and it offers you excellent 1080p gaming performance. Also, it is a good option for the future as well.
So let's check these options.
Best CPU Upgrade from i5 4690k processor.
With the new CPU, you will also get new features in your motherboard like PCIe 4.0, Faster Nvme SSD, and faster memory frequency supported.
The first great and affordable processor upgrade is I3 12100f.
1. Intel core i3 12100f Processor.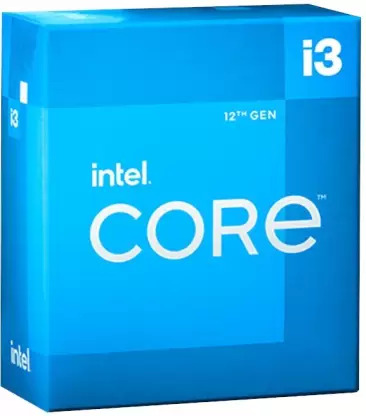 Specifications
Cores
4
Threads
8
Max Frequency
4.30 GHz
Base Frequency
3.30 GHz
Turbo Power
89W
Cache
12 Mb
Memory Types
Up to DDR5 4800 MT/s
Up to DDR4 3200 MT/s
Socket
FCLGA1700
This is a new and powerful processor from Intel. It outperforms the Ryzen 5 3600 in gaming and offers better value for gamers. Also, it is much better in comparison to last generation i3 processors.
For gaming, this processor can handle any game without any issues on 1080p resolutions and high settings. However, this processor performs slightly slower as compared to Ryzen 5 3600 in productivity tasks.
Therefore, for similar pricing it can be a good Ryzen 5 3600 is a good choice. This processor only works on new LGA 1700 motherboards.
2. Intel Core i5 12400f processor.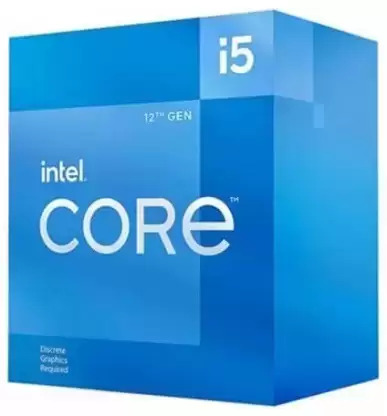 Specifications
Cores
6
Threads
12
Max Frequency
4.40 GHz
Base Frequency
2.50 GHz
Turbo Power
117W
Cache
18 Mb
Memory Types
Up to DDR5 4800 MT/s
Up to DDR4 3200 MT/s
Socket
FCLGA1700
When it comes to gaming i5 12400f is one of the best options in the market. It performs much better as compared to the latest generation intel processors.
Also, it is better in comparison to the similar pricing Ryzen 5 5600x processor in gaming. But still, you need a new motherboard for this processor as well.
It won't work in the intel's 4th generation motherboards. You can spend additional money on proper working. Also, you will get decent options of graphics cards for an i5 12400f processor.
3. AMD Ryzen 5 7600x Great processor.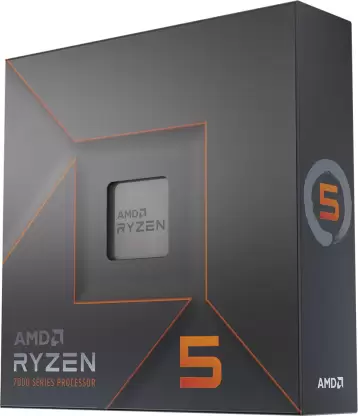 Specifications
| | |
| --- | --- |
| Cores | 6 |
| Threads | 12 |
| Max Frequency | 5.30 GHz |
| Base Frequency | 4.70 GHz |
| Turbo Power | 102W |
| Cache | 32 Mb |
| Memory Types | DDR5-5200 |
| Socket | AM5 |
Ryzen 5 7600 is a very powerful processor in the market. It cost you slightly higher than the pricing of the intel i5 12400f processor. But the Ryzen 5 7600 can be used for playing games on 1080p resolution with high frame rates without any issue.
Also, this processor can handle upcoming games on 1080p resolution. Because this processor remains unutilized in current games. This processor needs a new motherboard as well.
Ryzen 5 7600 is a capable processor for high-end video editing as well. This processor performs better as compared to Ryzen 7 5700x processor in affordable pricing.
In this processor, you don't need a discrete graphics card. It has Radeon graphics with two cores and a 2200 MHz graphics frequency.
Buying guide for a processor.
If you want a better gaming experience you have to upgrade the processor. But while selecting a new processor always consider other components as well. While a high-end processor is known for better gaming performance but you need a decent monitor as well for getting that performance in your display.
Therefore, if don't want to change your monitor then you have to consider your processor accordingly. For a 1080p 60 fps monitor the intel i3 12100f is more than enough.
For 1080p 120 fps, you can consider an Intel i5 12400f processor. Lastly, for a 1440p or 1080p 240 fps monitor you can consider the newly launched Ryzen 5 7600x processor.
Conclusion
A new processor offers new features and excellent performance as compared to old processors. So if you want better performance you can consider the processors like Intel i3 12100f, i5 12400f, or Ryzen 5 7600 processor.
However, for a new processor, you have to consider buying a new monitor. Also, consider checking your monitor specification and buying a processor accordingly.
So here's the guide on the best CPU upgrade from the i5 4690k processor.
Now I want to hear from you which of the processor is best according to your need. Give me your comment below.