9 Best Laptop under 60000 in India 2021 (Gaming and Personal use)
In this budget, you will get lots of options on laptops like touchscreen laptops, gaming laptops, and notebooks.
If you want the best you can check our list of laptops under 60000 in 2020.
Best laptop under 60000 in 2021
1. ACER ASPIRE 7 (Gaming laptop)
Acer is known for its quality and budget laptops in India.
This Acer laptop includes everything which is required for an expected laptop under 60000.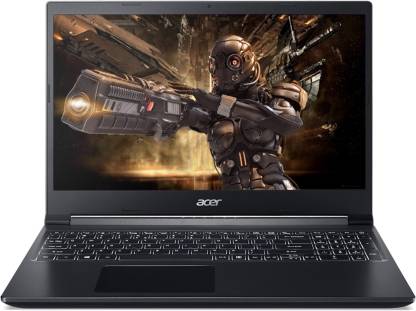 Overview
This laptop has both AMD and Intel processor options available. The price of both laptops is not that different, both are mostly found under a price of 60000.
For better connectivity on this laptop, you will get the support of Wi-Fi 6 and Mu-mimo technology. Wi-Fi 6 is based on 802.11ax, the latest IEEE technology. It is three times faster than the old 802.11AC.
For memory, it has an expandable option of 32GB. But when you are going to purchase it you will get only 8GB ddr4 memory.
For a better video streaming and browsing experience, it has an IPS Full HD 15.6 inches display.
In this display, you will get 81.6% of the screen body ratio. The last thing required in a laptop for being a great laptop is a type c port.
The type c port is also available in this laptop which increases your file transfer running speed with the pen drives or even with external storage devices.
2. Mi notebook 14 (For Students)
MI is powered by Xiaomi and they have launched their new MI 14 laptops. These laptops have i7, i5, and i3 processors as per the budget.
In these laptops, you will also get a dedicated graphics card which will not be that good for high-end gaming but still, it can give you some low-end gaming performance or better gaming performance from integrated GPU.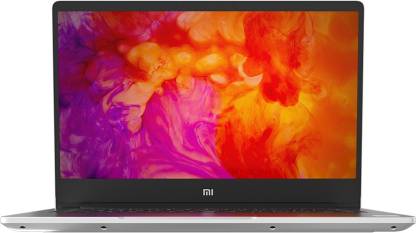 Overview
This laptop is powered by NVMe 512 GB SSD storage. This storage is much faster than the normal SSD SATA storage.
There you get a decent 2666 MHz speed of Ram. This Ram speed will be enough for playing games and video editing purposes. But still, if you want to increase the Ram you can insert up to 16 GB ram in this laptop.
The cooling system has large vents placed under a side of the laptop. It covers a wide area of 2530mm².
For a better user experience, the keys in this laptop have a dust protection layer and scissor-switch keys. It makes the overall experience much better. You also get a fingerprint scanner to unlock your laptop without a password.
3. Asus tuf fx505dt (Gaming Laptop)
Asus laptops are increasing their market share by introducing new and best laptops for users.
As per this laptop, you will get an AMD 5 3550h processor with GTX 1650 4Gb for a price under 55000.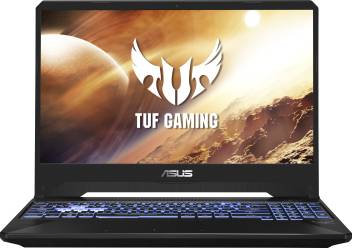 Overview
With a laptop, you can make your full gaming experience even better than other laptops. Because of the RGB cool-looking keys in the keyword, it will even make it better.
One thing to be noted that in this laptop there will be a slightly less or battery backup available due to the higher consumption of battery by processor and graphics card.
But still, it has a decent 10 hours of battery backup on standby.
The best part
The display of this laptop has an IPS panel with a 120-hertz refresh rate. For a better experience, this display has small bezels of just 6.5mm.
The boost clock of the graphics card is 1590 MHz. It is enough for playing AAA games on 1080p resolution low to medium.
4. Acer Swift 3 laptop with SSD and Type-c port
Coming to our next laptop from Acer. This brand also has good quality laptops.
This laptop is lightweight and very thin. It becomes a good option for you. If you want a lightweight laptop for carrying outside.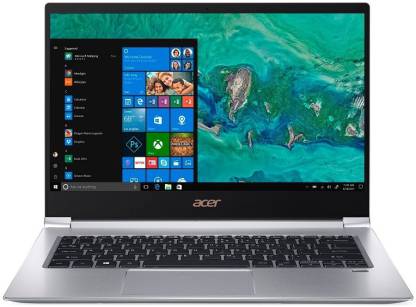 Overview
If you are a student maybe you want a better display for video streaming and online classes.
For that purpose, it has a really e bezel-less full HD 14 inches display. Even on this laptop, you will get an IPS display panel which is better than normal LED displays.
For faster file transfer it has a huge 512 GB SSD and types c USB port. You will also get a fingerprint option which helps you to unlock your screen without entering long passwords.
If you don't like to charge a laptop with the given Acer charger then you can charge the laptop with a Type C port also.
5. Lenovo IdeaPad s340 (Basic usage)
Lenovo IdeaPad is a budget segment laptop series. But this series is not made for The gamers as there you will not get any dedicated graphics card like some of the other laptops.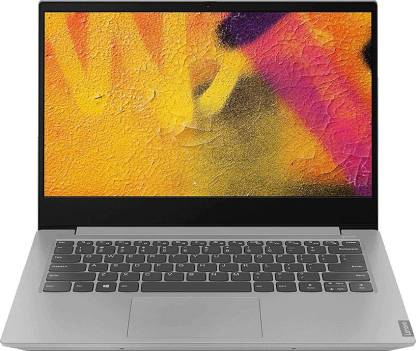 Overview
For the processor, it has the latest i5 10th generation processor from Intel. But for the GPU it doesn't have any external graphics card.
This Lenovo IdeaPad is lightweight because it has 1.55 kgs weight. With the display, you can easily carry this laptop in your backpacks.
The best part
with a laptop, you will also get a supporter of thunderbolt and Wi-Fi 6 connectivity. Wi-Fi 6 will give you the latest and fastest connectivity of the internet with 802.11ax technology.
You can even include your external graphics card with this thunderbolt on this laptop.
6. Lenovo IdeaPad e14 (Personal use)
This is another Lenovo laptop designed for the budget segment with a great performing i5 10th generation processor.
Even without any dedicated graphics card, it can still give a good 1080p gaming experience fewer graphics demanding games.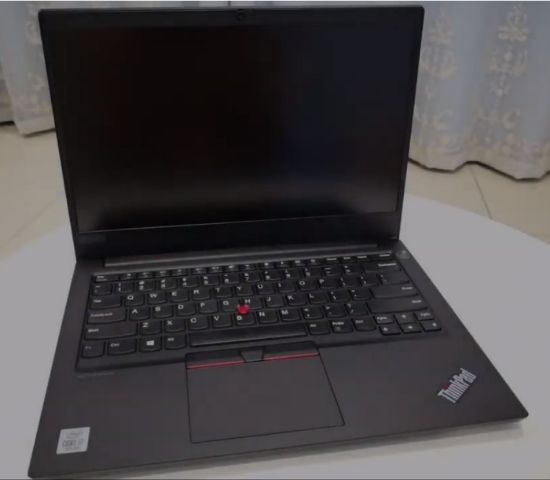 Overview
As per the last laptop, this laptop also supports the latest Wi-Fi 6 and Bluetooth 5.0. Wi-Fi 6 is based on the latest 802.11ax technology.
This laptop is even slimmer than the last Lenovo laptop. The appearance of this laptop is much better than the last one but still, the keyboard in this laptop looks Less eye-catching as compared to the Asus Tuf series laptops.
Even you can recharge this laptop with a type c port from your Power Bank if it has enough charging capacity.but still the type c port has lots of features like it increases the file transfer in speed from your storage devices.
It is a durable laptop that has a military-grade build. This build makes your laptop more durable as compared to the other laptops.
7. Hp 15s laptop (For students)
This is another from the Hp laptop. Every hp laptop looks better. But this laptop is even better than other Hp laptops on this budget.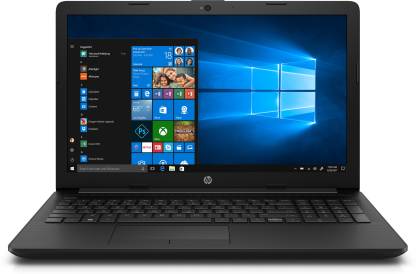 Overview
This HP laptop model has an Intel Core i5 10 generation processor. This processor performs very well in the term of CPU related tasks like video editing and programming.
However, as compared to the AMD r5 CPU, this Intel CPU performs better in terms of gaming.
In this laptop, you will not get any dedicated graphics card for gaming. You just have an option of the integrated intel graphics.
For better and fast storage it has a support SSD. With this, you can expect four or five times faster performance as compared to the normal hard disks.
All the necessary ports are available on this laptop. But you will not get support from the thunderbolt port on this laptop. It increases the file transferring speed of a laptop.
Even this port can be used as a PCIe express for installing an external graphics card. From this Hp laptop, you can expect better battery life as compared to the other laptops.
8. HP Pavilion Gaming Laptop 15
Hp pavilion series is a different series as compared to normal laptops. You will get touchscreen laptops in this series. Even you will get a gaming laptop in this series like this one.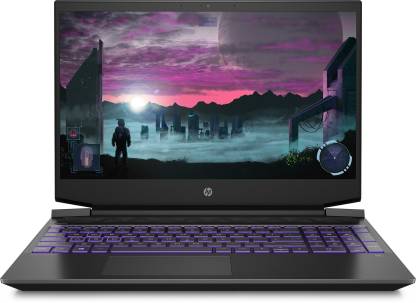 Overview
This is an amazing laptop. You will get an amazing performing Ryzen 5 processor. Even you will need a high-end Nvidia GTX 1650 graphics card.
With these, you can easily do 1080p level gaming without any lag or stutter. But if you want an even better experience you have to low down your gaming settings.
For the display, you will get the support of the IPS display. IPS displays are treated as better as compared to other WLED or other display types for the laptops.
Even you will also get the support of the backlit keyboard in it. A backlit keyboard is which has LED lights or RGB lights on the keys of the keyboard.
With a unique design, it looks pretty well as compared to the other laptops in this budget. It has given great competition to the Asus Tuf series laptop.
Still, you can check the price of both the laptops and purchase where you get the laptop for a lower price.
9. Hp Pavilion X360
This Hp laptop is a unique one on our list. This is the only laptop that has a touchscreen display feature.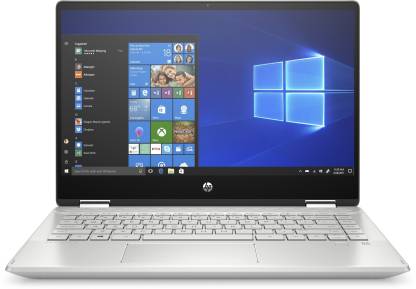 Overview
In this budget, you will get the option of a touchscreen laptop. But with that, you will get an option of i3 10 generation processor.
If you can increase your budget some just five thousand more then you will get an i5 processor in this same model of the laptop with a touchscreen display.
The best part!
The display of this laptop can is rotated for 360 degrees. That means you can use this laptop as a tablet also. Even you will get a free pen for writing or drawing on this laptop.
However, it would be a great option if you want to write notes on this laptop. Or if you want to record the lecture for posting on Youtube.
Features expected from a laptop under 60000.
Processor
In this budget, you will get both Intel and AMD processors options. From the Intel side, you can expect a Core i3 or i5 processor with the latest 10th generation architecture.
From AMD you can expect Ryzen 5 3rd generation in most laptops. Even some laptops you may get an option of Ryzen 7 processor. But it gives similar performance as compared to the Ryzen 5 laptops.
With these Processes, you can do the basic routine work and some video editing software is also working fine with them.
On the part of gaming, you can expect 1080p level gaming from these processes. But for gaming, you need to pair a good graphics card with them.
Graphics card
Graphics card is an important part of gaming. Even it plays an important role in video editing. But if you find a laptop for working on Microsoft Excel or similar performance requiring software then integrated graphics are enough for you.
But if you want to play games then you need a minimum GTX 1050 or Radeon RX 560 graphics card. Both the graphics cards are treated as budget gaming options nowadays.
However, you will also get an option of a GTX 1650 4Gb GDDR5 graphics card in this budget. It gives way better performance than a GTX 1050 graphics card.
With this graphics card, you will get a low to medium settings 1080p resolution gameplay on high-end games. But still, it is preferred to have a PC for gaming rather than a laptop.
Why?
Because if you are budget a gaming pc under 60000 budget. You can play games on 1080p high settings. Even you can play games on 2k resolutions.
Random-access memory (RAM)
Random-access memory plays an important role in the smooth working of your laptop. For this budget, you will get the option of a minimum of 4GB ddr4 RAM.
What is DDR4?
It is the latest and fastest ram type available in the market currently. You will also get an option of DDR3 memory type. These are old laptops. Not preferred, treated fast as compared to new DDR4 ram laptops.
Expected laptop screen (type,size,and features)
As per the screen, you can expect a minimum Wled 14 inches display to maximum IPS 15.6 inches.
IPS vs WLED?
For better picture quality you need an IPS display. But still, WLED displays are treated as more power efficient as compared to IPS.
For long working IPS, displays are treated as a better option but it is not available in most of the laptops in this budget.
Why?
Because it has less impact on the eyes as compared to the WLED display.
As per some additional features, you will get an anti-glare feature. It reduces the reflection of the light on the screen of the laptop.
Storage
For storage, you will get two options on a laptop. The first option is a hard disk and another one is SSD.
However, SSD is now treated as the best option for storing operating systems. This means you will get ways faster-operating systems with SSD as compared to the normal hard disk.
But still, you will get a maximum 512 Gb SSD storage option from the laptop on this budget. However, for some uses, 512Gb storage will be more than enough.
If you want more storage you can connect an external hard disk.
Conclusion
It depends on your requirement which laptop would be best for you. If you want a laptop for working purposes then Hp 15s and Mi notebook 14 is a good option for you.
But if you want to play games you can check Hp Pavilion 15 or Asus Tuf Fx505dt laptops. For the touchscreen laptop, there is only the option of a Hp Pavilion X360 laptop.
So here's my list of best laptops under 60000 in 2021. Still, if you have any questions feel free to ask in the comment section.
If you liked our article feel free to share it with your friends and let them know about these laptops.
Also check Best laptop under 50000.