Best Monitor under 15000 in India 2021 (144 Hz and Curved)
If you want to get the best value deal on monitors under 15000 then the options are given below. Also, you will get all the monitors as per your requirements (Gaming, Video-editing, and personal usage).
So let's dive right in.
Things to consider before making the list
These things are considered while selected the monitors out of 20+ models. If you have any doubt or suggestion feel free to comment below.
Branding or Service
If you are to buying an expensive computer component then after-sale services play an important role. As per the brands Like Samsung, LG, Acer, Hp, AOC, BenQ, and Dell.
These brands offer great services to their users. Even it will give you much better build quality as compared to the normal brands.
Display Panel
Display panel is also an important factor in monitors. Mainly in the budget segment, there are three different kinds of LCD panels TN, IPS, and VA.
The IPS display gives you better picture quality. So an IPS monitor is selected over others for video editing.
However, You can use an IPS monitor for gaming. But IPS monitors have more response time issues.
That means you need to have VA or TN panel for competitive games like (Apex legend, PUBG, and Fortnite).
Although TN panel is not that recommend in this budget.
Refresh Rate (Important for Gamers)
The refresh rate makes your game smoother and better. But still, for basic gaming and video editing, 75 Hz is more than enough.
Normally, you will get a 144 Hz monitor available in this budget.
Resolution
Almost every monitor is offering Full HD resolution. For more, you have to increase your budget.
Screen Size
For the screen size better value it will be. In this budget, you will get only options of 24 inch and 27-inch monitors.
For video editing, 27 inches monitor is select over others. But for gaming, a 24 inches monitors is select because of the limited budget and better refresh rate.
Curved Display.
A curved display is reconsidered for both gaming and video editing monitors. It will give you better value and experience from a monitor.
So let's check the list of the monitors.
Best Monitors under 15000 in India
These monitors are selected as per the reasons discussed above. But still, if you think we have missed your favorite one let us know in the comments.
1. Acer Nitro VG240YS 23.8 inch 165 Hz monitor
Acer monitors are a great option for gaming monitors in budget. This monitor is a great option for gamers. But still, for competitive gaming check the upcoming option.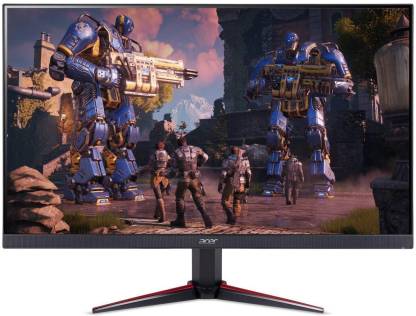 Higher refresh rate
It offers an amazing 165 Hz refresh rate which is amazing if you want to play games. But still, it comes with an IPS panel. So you will get a higher response time. However, the company claims that you will get a 0.5 Ms response time.
An IPS panel can give a minimum of 2ms response time. Rest optimization may be made Acer software.
Bezel-less display.
You will get very few bezels on the three sides of this monitor. It gives better and more pictures to render on particular screen size.
Dual HDMI Ports.
As per ports, this monitor offers you dual HDMI ports and one VGA port. You can connect two devices with HDMI to this monitor.
Final verdict
This Acer monitor gives an awesome refresh rate for better gaming. Due to IPS panel may get lower response
2. Samsung 24 inch Gaming monitor
Samsung is a well-known brand for monitors. This monitor is a great option if you want a better gaming option.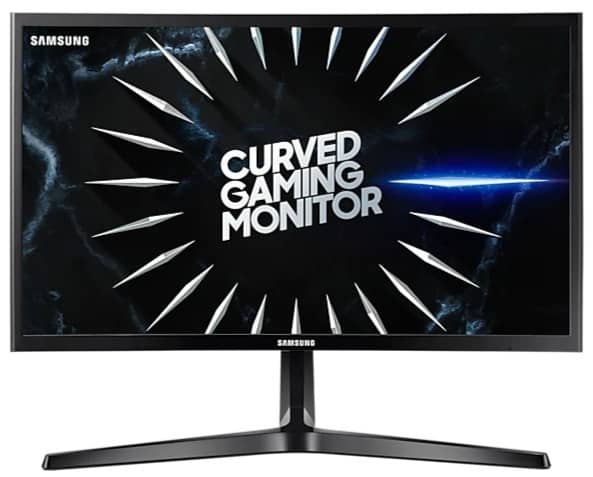 Higher Refresh Rate
This monitor offers a 144 Hz refresh rate. It will give a much better gaming experience as compared to 75-inch monitors. Even It has a VA panel which means there will be a faster response time.
Curved Display.
If you want to play gamer on a curved display monitor then it will be a fantastic option. However, this monitor has a 4 ms response time and VA panel.
But still, it is a great option for gaming.
Final Verdict
For gaming in a curved display, this Samsung monitor can be used. However, the first monitor is also good for gaming.
As per the build quality as services you can select this monitor over the first option. Now, if you want video editing monitors check the upcoming options.
3. BenQ 27 inch IPS monitor
For long-hour usage and eye care features, BenQ monitors are the best option.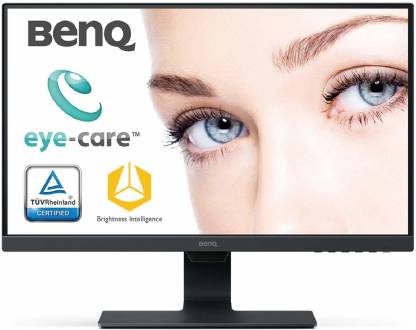 Bigger screen size
On this monitor, you will get 27 inch full HD IPS display.
Even this comes with some great eye care protection features.
Low blue light
If you are using a monitor for long hours of video editing then the blue light may harm your eyes.
But still, there will be more blue light emission in this monitor.
Brightness Intelligence Technology (B.I.Tech)
This technology detects the content intention to avoid overexposure to bright screens. Also, it enhances dark areas to maintain clear visibility.
Final verdict
If you care more about eyes then this monitor is the best option for you.
Long hours of video editing are possible on this monitor.
Also, it gives better picture quality with its color optimization technology.
If you want more 27 inch monitor then check monitors under 20000.
4. Samsung 27 inch Full HD monitor.
This is another Samsung monitor with a curved display. But it comes with a 75 Hz refresh rate.
This monitor is also good for video editing purposes. As you will get a large and curved display on this monitor.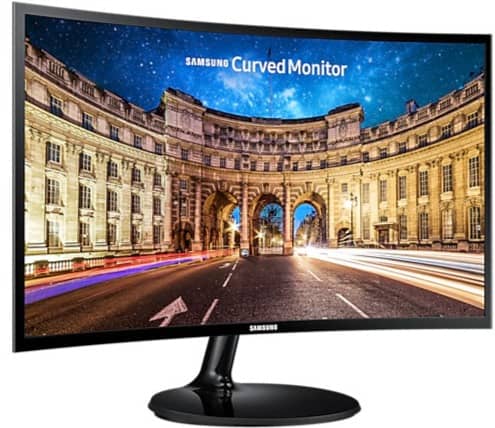 Ultra Slim design
Normally, a curved display comes with a thicker body. But this monitor has a large screen size and thinner display.
Eye saver mode
This monitor also comes with eye-care mode. It reduces the blue light emission and makes the display flicker-free.
Final verdict
This monitor is good for video editing. But still, you will not get an IPS panel for better color from the display.
So if a VA panel with a curved display is good for you then this monitor will be a great option.
5. AOC 27 inch IPS monitor
AOC is also a good brand in terms of monitors. If you want a monitor which has an IPS panel and without a curved display then this monitor is good for you.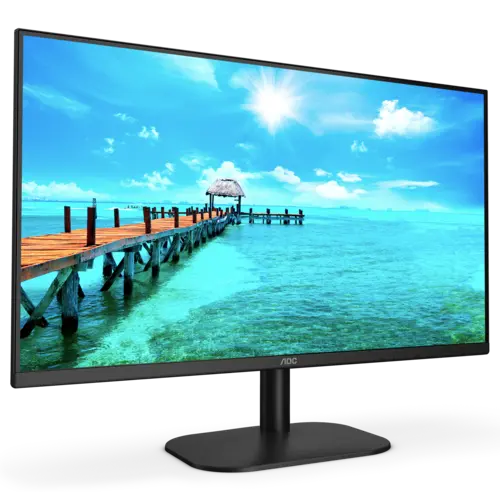 Display Panel
The display of this monitor is FHD 27 inches. It is a good option for normal working, watching movies, or video editing, etc.
Basic Gaming
This monitor has a 75 Hz refresh rate which gives you a much better gaming experience as compared with 60 Hz.
But still, the above-mentioned monitors come with a 144 Hz amazing refresh rate. So check them if you want the best gaming monitor for this budget.
Final Verdict
If you don't want to do extreme gaming or video editing then this monitor is a better option. But still, it has some normal features which are required for the normal working from a monitor.
Conclusion
The monitors are essential and require more time for buying decisions. But you will get only the best option mentioned above.
For gaming, you can check the first two monitors. For video editing as per this budget, you can check the third and fourth monitor.
So here's the best monitor under 15000 in India
Now I want to hear from you. Which of the monitor you liked the most. Let me know by leaving a comment below.