5 Best Mouse Under 200 In India 2023 (Wireless & Wired)
There are too many mouses for laptops and computers available in the market. But selecting the best mouse under 200 from them is slightly difficult.
So I have made a list of the best wireless, wired, and gaming mouse in this budget from well-known brands like Logitech and dell.
These are more than enough for 1 to 2 hours of daily usage. Also, for a long time usage without any issues. The DPI is also good as per the price.
Let's check these options.
Top 5 best mouse under 200 rs
They're the best mouse that is possible in this budget But there is only one wireless mouse.
As we always suggest not buying a wireless mouse for a price of less than 500. Even under 150 rs, mouses are available on this list.
1. Dell MS 116 Wired Optical Mouse (Great For Office Use)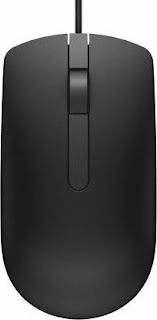 This is the cheapest mouse from Dell Company. Dell is known for quality products and you will get an amazing-looking mouse for just rupees 210.
However, it is slightly higher than our budget but it is also the best mouse in this budget for office work.
The main thing under this budget is not looks, it's decent build quality. If the computer mouse is strong it will last a long. And it will be best for you.
View More: Wireless Computer Mouse Under 500.
2. Zebronics ZEB – Power Wired Optical Mouse (low-Cost Computer Mouse)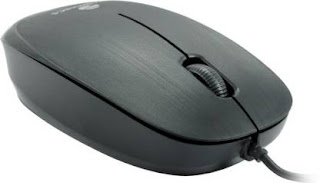 This is also an amazing mouse for consideration. This is one of the only mouse in this list coming up with 1200 DPI. That means you will get better sensitivity in this mouse as compared to other mouses in this budget.
Even it is the best USB mouse in this budget. But doesn't provide that much build quality as dell provides.
However, it is less expensive than that mouse. Both are best on their part. Also, you may get this mouse for a price under 150 during online sales.
3. Zebronics Zeb-dash Wireless Optical Mouse (Budget Wireless Option)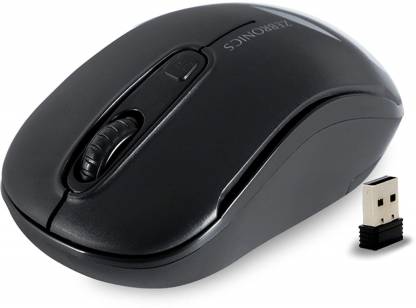 This is the cheapest wireless mouse on this budget. With this mouse, you can expect good performance as per its price.
Even this mouse is good for normal usage. But this mouse doesn't have as much build quality as available in some budget models.
However, it has the best which is required on that budget. These mice are mostly used in pc under 10000.
4. Logitech M90 Wired Mouse (Good For Gaming)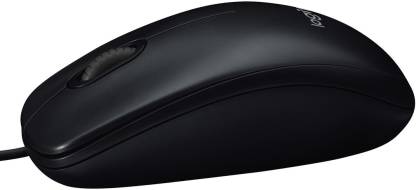 Logitech mouse is one of the best brands available on this budget. You can use this mouse as a gaming mouse on this budget. Also, it can be than enough for some office working one in the week.
However, if you want a mouse for regular usage then you should check some options under 1000. Moreover, you will get 1000 DPI on this mouse which is good at that price.
The build quality is also good and can last for years. It is a better option as compared to some very low-cost computer mouse for working or gaming purposes.
The price of this Logitech mouse will be slightly high than your budget. But you will get a much better build quality in it.
5. Flipkart SmartBuy WDTM501 Wired Optical Mouse (Good Quality Mouse)
This is the best mouse on this list. This comes with amazing looks and amazing performance on this budget.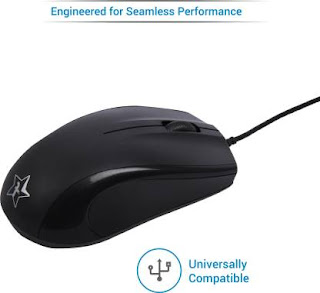 This mouse is the best Gaming mouse under 200 in this budget. It is Flipkart's product you will get amazing build quality according to this budget.
Also, you will get a good build quality which is good compared to a low-quality computer mouse.
Sometimes these mouses are used in the best gaming pc build under 50000.
Frequently Asked Questions (FAQ)
What is DPI in mouse
DPI is the standard used to measure the sensitivity of an optical computer mouse. In this budget DPI of 1000 is enough and provides good sensitivity for office working and gaming.
Is Zebronics Mouse good?
Yes, these Zebronics mouse is good for normal working. These are better in comparison to very cheap computer mouses. However, other brands like Logitech, dell, and Hp are better options.
Conclusion
For office usage, you can consider checking both Logitech and dell wired computer mouse. But if you want a mouse for gaming then Logitech can be better for gaming.
Also, if you want a low price mouse then Zebronics can be a good option. You will even get a wireless mouse from Zebronics in this budget.
So here's the guide on the best mouse under 200 in India.
Now I want to hear from you. Do you like this list? If you know about a better computer mouse in this budget let us know in the comments.