Best Graphics Card Under 3000 In India 2023 (Available)
After analyzing the whole list of graphics cards available in the market. I have made a list best graphics cards under 3000 with my tech experience to deliver valuable options.
If you want an affordable graphics card with your processor for display or you want to connect up to four displays then you can consider checking the following options.
Also, these graphics cards are capable of basic gaming.
So let's check the list of best options given below.
Best Graphics card under 3000
For a normal working and multi-display set the newly available graphics card is great for you. If want the best possible gaming experience then you have to check some second-hand options.
Also, keep in mind that to have a minimum 2 Gb GDDR3 graphics card in your purchase. Because the 1 Gb graphics card is not capable of any of the tasks.
1. GigaByte GeForce GTX 710 2GB Graphics card (Price: )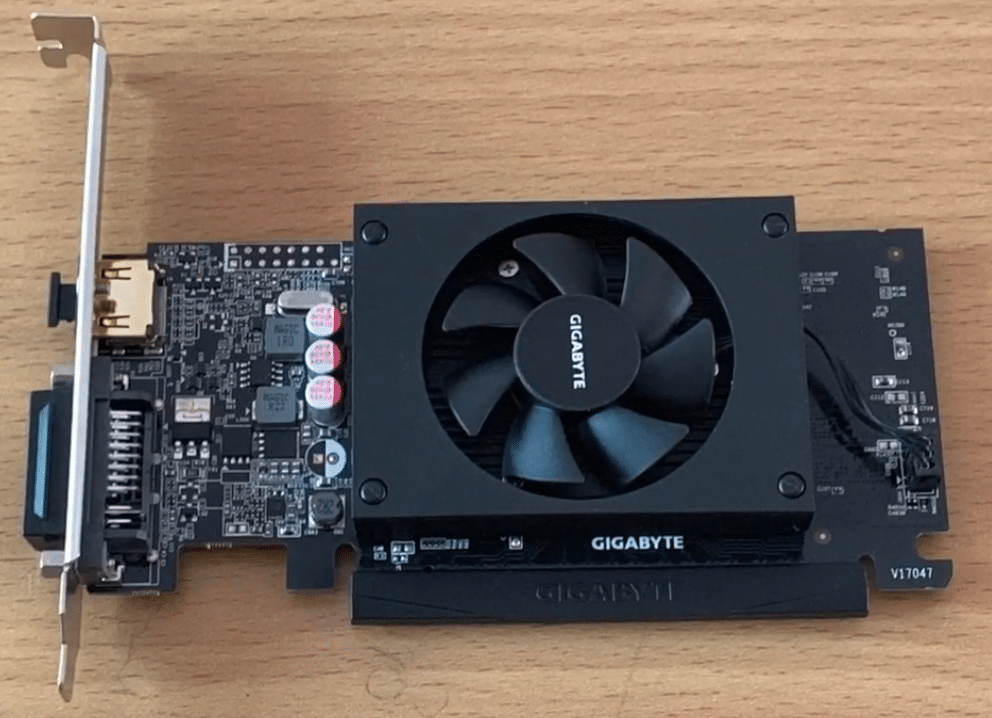 This is not preferred for gaming as this is called a display card as it improves the display quality as well. but it doesn't mean that you can't able to a game with this card.
You can play games at low to medium settings at 720p for 40-50 fps. This is only recommended if you don't like a second-hand graphics card.
Even if you only wanted just a first-hand graphic card then it is an old but good graphic card. You can use this GPU for multiple display setups as well.
However, you can purchase second-hand graphics cards from OLX or the offline market.
| PROS. | CONS. |
| --- | --- |
| 2Gb DDR3 | Not DDR5 |
| Good For multi-display setup | |
| No power connector required | |
| Quite cool | |
2. Nvidia Geforce GTX 660 2 GB (Price: ₹3500)
This is the best graphics card in the world for this budget. This card can maintain 60 fps in 720p ultra with games like PUBG, tomb raider, GTA, etc. even you can play some games in 1080p on this budget.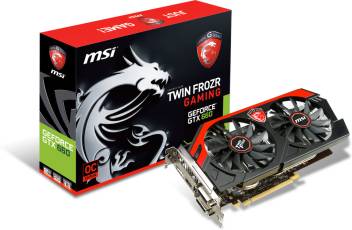 But its price is slightly more than 3000 its price is RS 3500 but if you want the best possible gaming performance in this budget then it is a great option.
So if you are going to build or upgrade your pc this is the best option for you in the second-hand market.
| PROS. | CONS. |
| --- | --- |
| 2Gb DDR5 | No freebies |
| Best performance | No bios switch |
| 2 fans | |
| The single 6-pin power connector | |
| Quite cool | |
3. Inno3D Geforce GTX 750ti 2GB GDDR5 (Price: ₹2500 to ₹3000)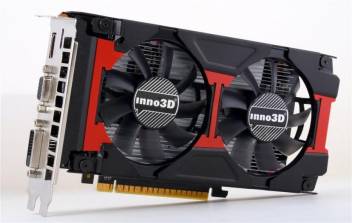 This is another best graphic cards in my list of second-hand Graphic cards in the budget. However, this graphic card is the best to play games with 720p high to ultra settings.
But this is a 2 GB variant in this you can feel some minor lag. However, you can expect 50-60 fps on ultra settings. However, the price of this costs around 2500 – 3000.
| PROS. | CONS. |
| --- | --- |
| 2Gb DDR5 Vram | No SLI support |
| Low power consumption | |
| Cool but with one fan only | |
Other Options for graphics cards.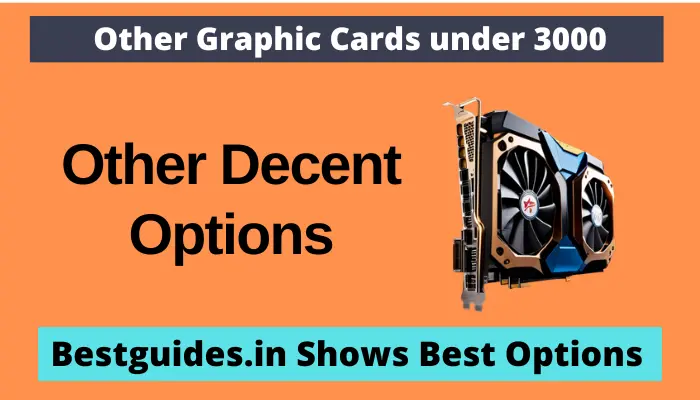 The other graphics cards to purchase are second-hand options available online for much better value. For the new option, you can get only GT 710 in the market. Other options like AMD HD7300 are not available in the market.
Therefore, if you want better gaming performance or working power in a graphics card then you have to check the other options. However, make sure to follow the below-mentioned tips before buying a second-hand graphics card.
What to consider before buying a Graphics card
If you have a limited budget, check this guide for better decision-making on the graphics cards.
Always check the seller before buying anything.
Be smarter while buying a graphics card online. Also, if you have any confusion about whether a graphics card is good or not then you can contact us or add a comment below. We reply surely within 24 hours.
Don't make any payment or send something to the sellers. You have to make sure the working condition of the graphics card as well. If possible try to get the real bill from the seller.
Don't Buy graphics cards as per the VRAM. (2GB DDR5 isn't the only requirement)
In this budget, you will get too many wrong options like GT 710 or GT 730 which have 2Gb GDDR5 Or 2gb DDR3 VRAMs available in the market. However, DDR5 is much faster than DDR3.
Why?
Because DDR3 is very old compared to DDR5. But still, a graphics card like GT 710 is the best option even with DDR5 VRAM. However, consider a minimum of 2 GB of video memory.
For best possible performance consider the next tip.
Check for GTX or RX or R7 models for better gaming performance
GTX or RX or R7 are graphics cards model from brands to offer the best gaming performance on a particular budget.
Currently, you can get some of these graphics cards in the second-hand market and under 3000.
Just a discrete GPU.
If you want a discrete GPU then you can consider checking the Quadro NVS 300 graphics card costing just ₹1200. It is a good option.
Conclusion
In this budget buying a new graphics card is not worth it. But if you want to get a better experience in this budget then you have some options.
The first option is Gt 710 2gb DDR3 graphics card. The other option is that you can check out old graphics cards like GTX 750ti or GTX 660.
The price of these graphics cards comes within this budget and gives a good performance in this budget.
Now I want to hear from you which of the graphics card under 3000 you liked the most let me know in the comments below.