A Comprehensive Guide For Buying New Monitor (Top Secrets)
Are you looking for the right monitor, but feeling overwhelmed by the countless options available? With so many factors to consider, from display panel type to resolution and refresh rate.
However, fear not! In this comprehensive buyer's guide for monitors, we'll walk you through new tips and secrets to make an informed decision when purchasing a monitor. Whether you're a gamer, a creative professional, or just looking for a reliable display for everyday use, we've got you covered.
By the end of this guide, you'll have a clear understanding of the different types of monitors, and how to choose the best monitor for your specific needs and budget.
So, let's dive in and get started on your journey to finding the perfect monitor for you!
A Comprehensive Guide For Buying New Monitor (Top Secrets)
First, the thing to consider while finding a perfect monitor for you is Display size.
1. Display Size – Which is best and enough for you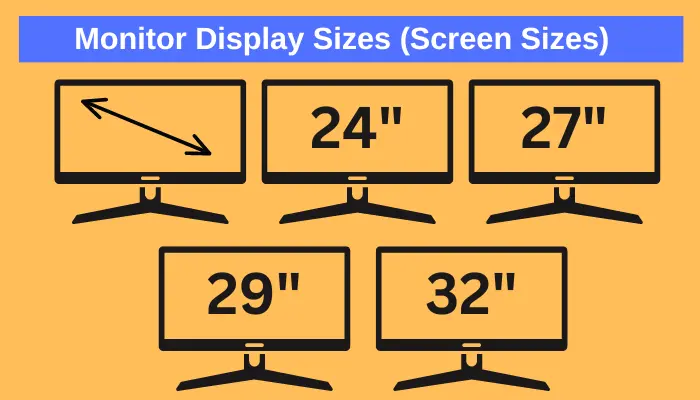 For the best experience from a computer monitor, you should consider the maximum display size possible in your budget. However, too big like 32 inches is not required for everyone.
Therefore for a good experience, 27 inches is mostly recommended. Also, you can consider wide-angle monitors with 29 inches screen sizes. It is also good for gaming and video editing.
But still, for a tight budget consider a minimum of 24 inches of display size.
Secret: For 1080p resolution, 27 inches monitor is more than enough. If you consider big sizes then you may face pixelation problems. Consider big displays with 1440p or 2140p resolutions.
2. Resolution of a monitor – For better picture quality and Experience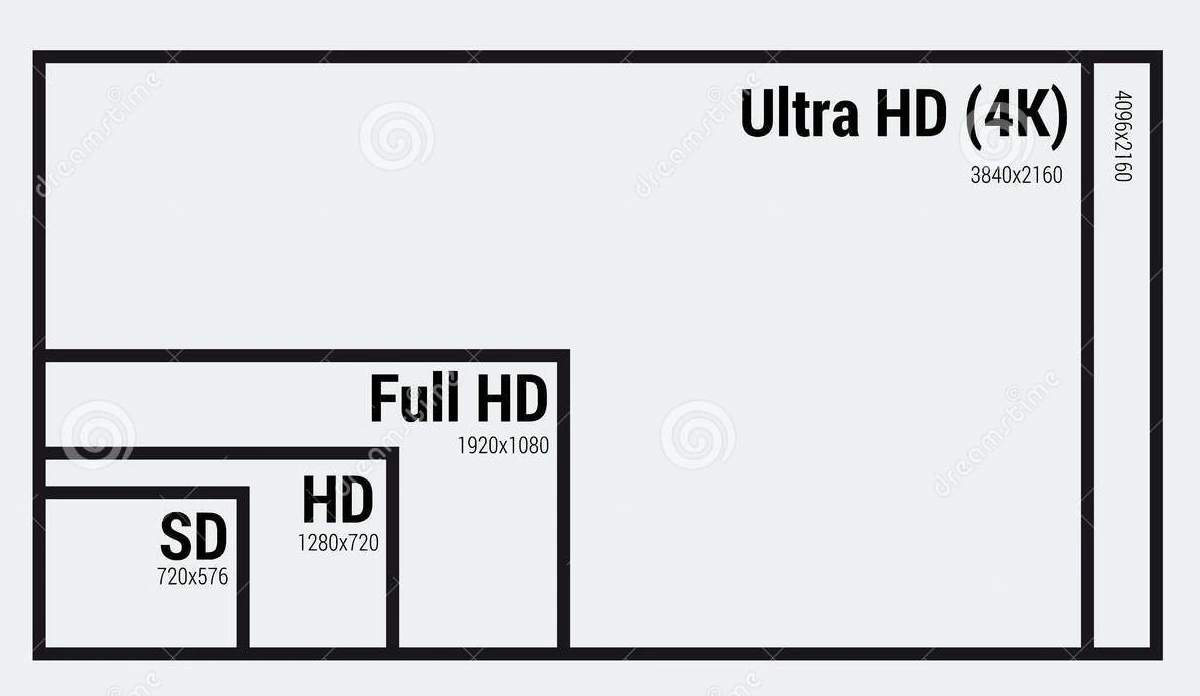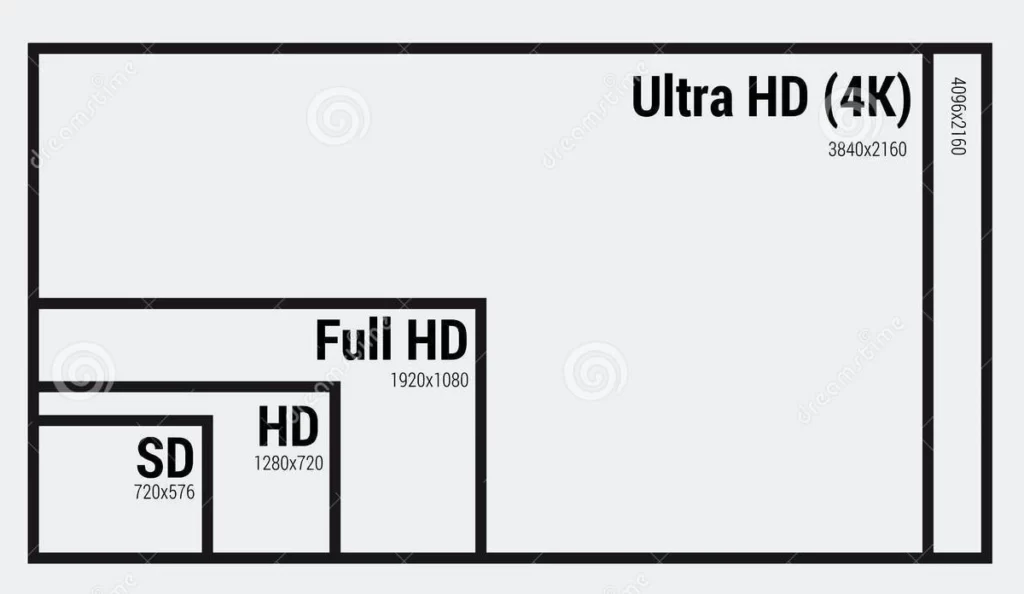 The resolution of a monitor is an important factor when buying it. For a minimum, you must consider 1080p resolution in your monitor.
Why?
The monitor resolution is the maximum capacity of it where a game can be played. If you have a 1440p monitor then you can play games or videos at a maximum resolution of 1440p.
More the resolution better the picture quality and the price of the monitor. Therefore, if you're building an expensive pc then you can consider a 1440p or 2140p monitor as well.
Secret: You can't upgrade the monitor's resolution in the future. Consider your monitor according to your future plans as well.
3. Monitor Connectivity options – Best Options for the best choice
The connectivity option of the monitor won't seem important but it is. If the input of the monitor's display is not compatible with the output of your graphics card or motherboard, you can't use the monitor.
Also, if your monitor has only an HDMI port then it can only support a maximum of 60 frames per second in games. Therefore, if you are buying a gaming monitor consider checking if it has Display or DVI port for connectivity.
Otherwise!
For normal working and some video editing, HDMI ports are more than enough. Lastly, a VGA port is not recommended because it can have display color issues after some time.
4. Display panel – The most important for a monitor (IPS or VA or TN)
IPS (In-Plane Switching), TN (Twisted Nematic), and VA (Vertical Alignment) are three different types of LCD panel technologies used in computer monitors.
IPS panels are suitable for good color quality, TN panels are great for gaming, and VA panels are good for watching movies and dark content. Lastly, it depends on your need to check the display panels.
For instance, an IPS monitor can be used for normal working and some gaming. Gaming on IPS also depends on the refresh rate offered by specific monitors.
Note: IPS monitor has a problem, in which the backlight shows through around the edges of the screen.
Pros and cons of display panels
Display Panel Type
Pros
Cons
VA (Vertical Alignment)
– High contrast ratios
– Good black levels
– Good color gamut
– Potential for ghosting or motion blur
– Slow response times
– Limited viewing angles
TN (Twisted Nematic)
– Good response times
– Less input lag
– Budget-friendly
– Poor viewing angles
– Narrow color gamut
– Limited color accuracy
IPS (In-Plane Switching)
– Wide viewing angles
– Accurate color reproduction
– Good color gamut
– Slower response times
– More input lag
– Costly than TN
5. Refresh Rate – How much you need depends on the usage
It is an important point if you are buying a gaming monitor. However, for a basic working or usage monitor just focus on features and the resolution of your monitor.
Also, the refresh rate is measured in Heartz on the monitor. It is responsible for frames per second while gaming.
If your monitor has a 60 Hz refresh rate then it is capable of a maximum of 60 FPS.
Secret: For gaming, it is recommended that you should consider the monitor with the maximum frame rates produced by your monitor or the maximum frame rates you want while gaming whichever is less.
6. Compatible with other components – Money and time-saving tips
The main thing to consider is don't buy a monitor above your expectation or a computer's specifications. For example, your computer is capable of maximum 1080p gaming and you are buying a monitor for 1440p resolution.
Now, the monitor is only capable of a good experience for 1080p resolution only. Buying a monitor with a high refresh rate for a computer capable of 60 fps only won't make any sense.
Secret: You can't upgrade anything on your monitor. Therefore, consider monitor according to future specifications.
7. Curved Monitor – Benefits of the curved monitor for specific users.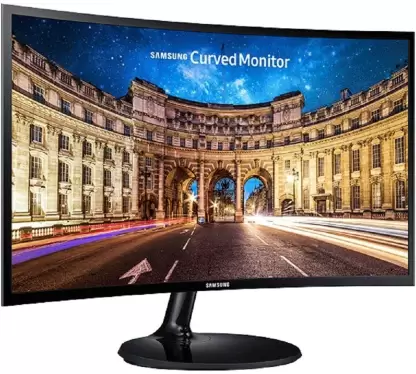 Curved monitors are known for a better experience while using your monitor. However, these monitors are slightly more expensive as compared to normal ones.
Also, these are only good for gaming or video editing purpose. For watching videos and normal browsing a normal screen is more than enough.
8. Response time – Processing speed of a monitor for an output
If you are going to buy an IPS monitor then the response time would be an important point to consider. Because there is a higher response time in the case of IPS monitors.
Response time means the time taken to show the processed response on your screen. It means your experience can vary with a slow response rate monitor.
Normally, 5ms or more response time may result in some visible motion blur or ghosting. But response time under 4ms is terms are good.
9 Other factors to consider – For long-time usage of the monitor.
9.1 Brightness
The ideal brightness for a monitor depends on the lighting conditions where you want to use the monitor. In general, a brightness level of around 140 nits is recommended for a typical office environment with moderate ambient light. For a darker room, a brightness level of around 100 nits may be treated as good to avoid eye strain.
A brightness level of around 250 to 350 Nits is considered good for almost everyone. However, some new and high-end monitors can reach brightness levels of 500 nits or higher, which may be used in bright outdoor areas.
9.2 Brand and warranty
In monitor, there is some brand which is known for the best value. These are LG, Samsung, BenQ, Acer, Hp, and Dell. On these brands, you will get an average warranty of 3 years.
Therefore, don't consider any other brand until you have good experience with that brand before and check for a minimum warranty of 3 years.
9.3 Ergonomics
In monitors, ergonomics refers to designing monitors for reducing physical strain and giving a better user experience. This includes features such as adjustable height, tilt, and rotation so that users can position the monitor that is most comfortable for their eyes and neck.
Ergonomic monitors also typically have anti-glare or anti-reflective coatings for less eye strain and reflections. Also, it may have blue light filters or flicker-free technology for less eye strain.
These features are mostly available on a new monitor. But you need to check it as well for better assurance.
9.4 Aspect ratio
Basically, the aspect ratio means you should consider an ultra-wide monitor or not. For normal usage, 16:9 monitors are more than enough. But if you are looking to monitor for better productivity then ultra ultra-wide monitors can be considered.
9.5 Color accuracy
If you want a monitor for color-sensitive tasks such as graphics or photo editing, look for a monitor with high color accuracy such as an IPS monitor.
9.6 Additional features (USB hub, speakers, and in-built webcam)
If you are not buying a monitor on a very tight budget then you can consider speakers and an in-built webcam according to your need. However, a USB hub is an optional feature. But you can consider it according to your needs.
9.7 Refer to our guide on monitors.
If you have any confusion you can email us or you can refer to our guides on the monitor category.
View more: Best monitor under 20000.
Conclusion
Buying the right monitor can be a heavy task for you. However, you can consider some of our guides on the best monitors for easy options. Currently, you should consider for minimum 1080p resolution, 27 inches of monitor, and an IPS display panel.
However, if you budget your budget is tight you can consider 24 inches of the monitor as the minimum. Also, consider the compatibility of the monitor with your computer specification.
So here's the buyer's guide on monitors.
Now I want to know from you, do you have any questions let me know in the comments below.
FAQ (Frequently Asked Questions)
Which is better bigger Display size or a resolution?
It depends, consider a bigger resolution first then display size. It means to check for a minimum 1080p resolution then consider 27 inches display size for the maximum. After that, you can check for 1440p screen resolution.