Best Gaming Pc Build Under 80000 (@1080p & 2K Gaming)
For this budget, your main aim would be gaming and some online video streaming. As you know, we spend more money on graphics cards for gaming.
So in this pc build under 80000 we have included Rx 6600 for decent gaming performance.
Now Let's look at other components as well.
Best PC build under 80000
For playing games on 2k resolution and 1080p resolution with the maximum gaming graphics card, you can consider this pc.
Let's start with the first component.
1. Processor – Intel Core i5 12400f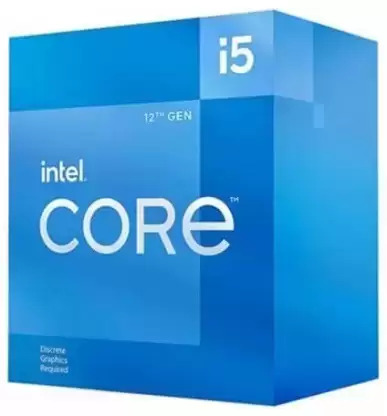 This is a newly launched processor from intel that will give you a fantastic gaming performance with a smooth working experience.
Also, this processor can beat the last generation Intel i5 11400f processor with a big margin. Even you can use DDR5 random access memory on this processor easily.
However, the cost will be almost double compared to DDR4-type random access memory.
Why consider this processor.
You can use this processor for gaming on 1080p resolution with higher frame rates. Moreover, it can also be used with a high-end graphics card like Rtx 3090.
Moreover, it is a good processor for working purposes as well.
2. Graphics card – Gigabyte Radeon RX 6650 XT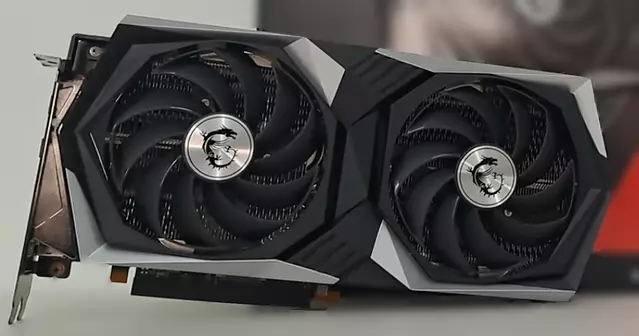 This is a decent graphics card for playing games on 1080p resolution. Also, it is fully compatible with the processor.
However, the graphics card is slightly older now, maybe AMD will offer more gaming performance in the future for this price.
Why consider this graphics card
For playing newly launched high-end games on 1080p resolution with 70+ frame rates you can use this graphics card. For 2k gaming, you will get 50+ frame rates.
Also, you will get playable frame rates while playing games with ray tracing.
View More Best Graphics card for i5 12400f.
3. Motherboard – MSI PRO B660M-A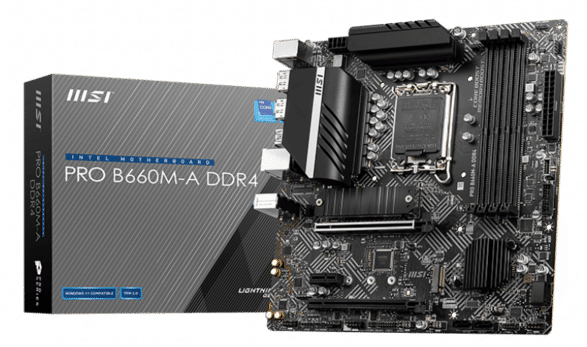 This is a budget-friendly and feature-rich motherboard for intel's latest 12th-generation processors. It has a type – 3.2 gen 2 and PCI-e Gen 4 for graphics card and SSD slot with a decent heatsink.
Also, a good heatsink on the motherboard is available for better handling of i5 processors. The vrms are also nice on this motherboard.
Why consider this motherboard
If you want a motherboard that is fully compatible with an i5 or i7 processor then you can consider this motherboard.
Moreover, For fast SSD storage and USB 3.2 gen 2 and 2.5G Lan port, you can consider this motherboard.
4. Random Access Memory – Kingston Fury DDR4 3200 MHz

This is a budget-friendly and decent random access memory from Kingston for gaming and the smooth working of your computer. Also, it is compatible with the processor and the motherboard selected.
Why consider this random access memory
It is a good option latest 12 gen intel processors. Also, it is enough to use for gaming purposes and working purposes.
5. Power Supply – Corsair CV550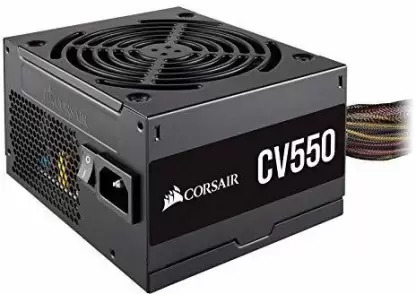 This power supply is more than enough for the currently selected processor and graphics card.
However, if you want to use a high-end graphics card in the future then you can consider buying a 650 watts or 750 watts power supply as per the need.
Also, Corsair CV550 is a quality power supply from a decent brand Corsair.
6. Deepcool – DEEPCOOL GAMMAXX 400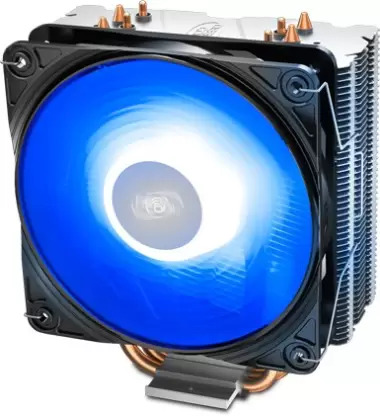 Deepcool offers a budget-friendly CPU cooler with good cooling power. However, you will get a normal CPU cooler with your processor.
So if you want to do gaming for one hour a day then that cooler can be enough for you. But still, the CPU cooler will help to maintain the CPU temperature for a smooth gaming experience.
7. Storage – Crucial P5 500 Gb Nvme
Crucial SSDs are very nice for faster speeds and prices. You will get ultra-fasting read and write speed on this SSD.
Also, with the heatsink available on the motherboard you can get 1300 Mbps writing speed. Which is way faster as compared to normal PCI-e gen 3 SSD.
Why consider this SSD
This SSD is fully compatible with the selected motherboard. SSD is also good for the fast loading of games as compared to the other SSDs at a budget-friendly cost.
Although if you want to use a hard disk or a slow SSD you can check the best option given below.
Hard Disk: 1 Tb Hard disk.
Affordable Nvme SSDs: WD Blue SN570.
Gaming Performance
On this pc build, you can expect gaming performance of 1080p and 2k resolution. Also, it is capable of video editing and purposes.
Moreover, you can expect smooth 70+ frame rates without ray tracing and 30 to 40 frame rates with ray tracing.
Also, it can handle almost every newly launched game on 1080p ultra settings with smooth gameplay.
View more: Graphics card under 30000.
Conclusion
The PC build is based i5 12th generation processor. For gaming, you need a better graphics card.
Therefore, you will get an Rx 6600 graphics card in this build that can handle 1080p gaming.
Mainly, this pc build is known for gaming at 1080p resolution and is capable of smooth working purposes.
Here's the Best Pc build under 80000 in India 2022.
Now, I want to hear from you do you liked the performance and components included. Let us know in the comments below.
If you have any questions you can always comment below.