Best Motherboard Under 10000 in India 2022 (For Gaming)
The motherboard is an important part of your computer. It is responsible for the compatibility and proper work of your computer.
So buying a high-end motherboard under 10000 with an old-generation chip can make your pc performance slower.
There we have made the list of the top 5 motherboards in the market for both Intel and AMD processors.
Let's check them.
Best motherboard under 10000 in India
As per this budget, you will get great options for both Intel and AMD processors. Because you will get a minimum of 4 ram slots. Which is double as compared with the motherboards in the budget of 5000.
1. Gigabyte B550 motherboard (For Ryzen 5000 series)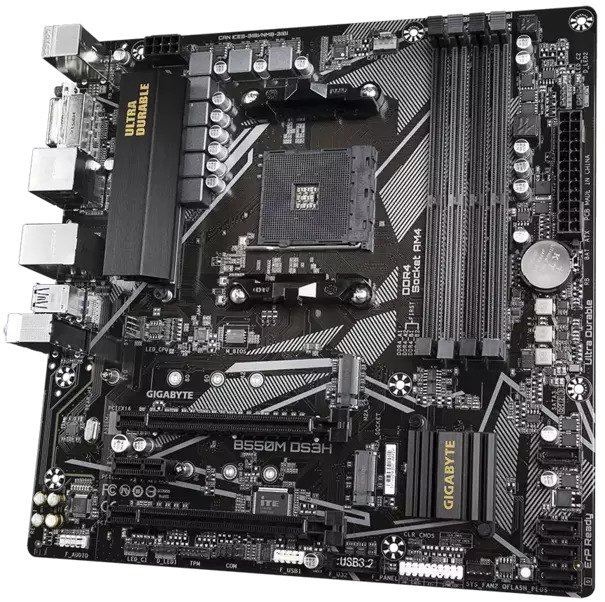 This motherboard comes with the latest AMD B550 chipset. It supports all the latest processors as well as upcoming processors from AMD.
As compared with the B450 chipset, it performs much better. Also, a faster PCIe slot is available on this motherboard.
You can use any processor from the AMD segment. But not R9 and R7 processors. Because it will be better if you use a motherboard under 15000 for these processors.
This motherboard is enough for basic 1080p gaming as well as video editing. But it doesn't support AMD 2nd generation processors Like Ryzen 3 3200G.
2 Msi H610m-G DDR4 Motherboard (For Intel 12th gen processors)
This is a new intel motherboard that can handle the newly launched intel 12th generation processors. Also, it can handle high-speed memory sticks.
However, the price of this motherboard is slightly more as compared with the last H510 launch price. But still, you will get a decent feature like doing PCIe 4.0 and fast memory frequency.
Only problem!
This motherboard is good to use with the i3 12th generation processor or i5 processors. For big processors like i7 or i9, you need a minimum of B660m motherboards.
Lastly, you will get six USB ports and all display ports with a port to connect an old mouse or keyword.
3. Gigabyte B450 motherboard (For Ryzen 3rd generation)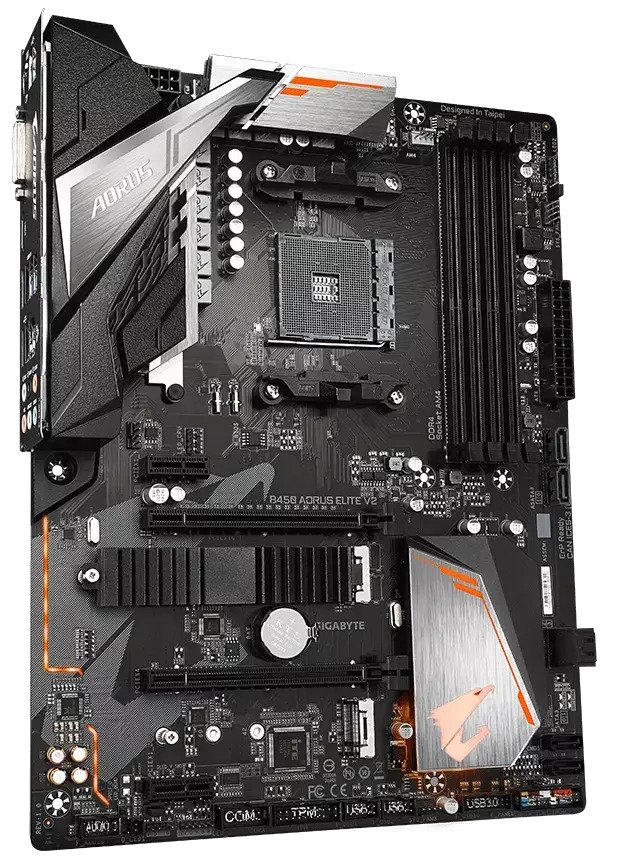 This is another motherboard from Gigabyte in this budget. You will get amazing performance from this motherboard.
Only problem
It supports up to 3rd generation AMD processors. That means it will not support the upcoming processors from AMD.
So if you have a 3rd generation processor and are happy with it then this motherboard can be a great option for you.
Even it has RGB lights and dual M.2 slots. Also, it supports the power processors from AMD. Moreover, it has four ram slots.
4. MSI H510m-A PRO Motherboard (For intel 10th and 11th generation)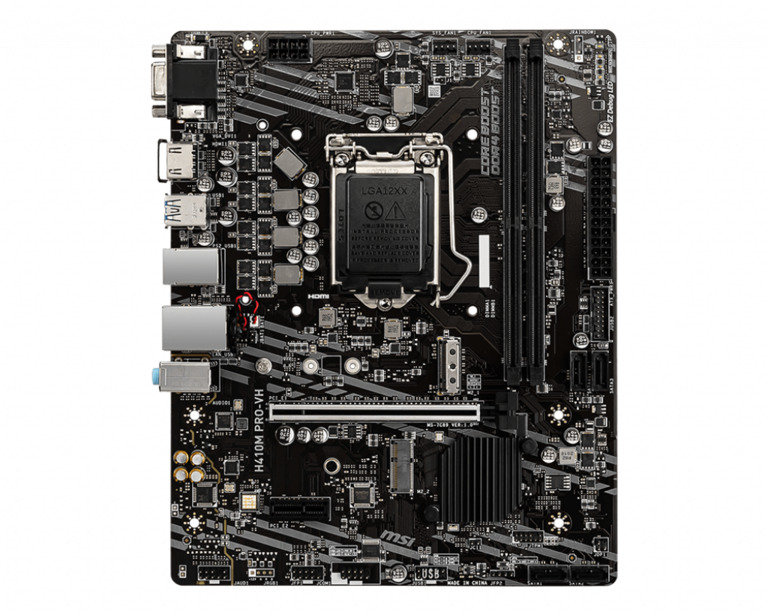 This is a budget-friendly intel motherboard from Msi. It is capable of 11th generation processors.
But still, high-end processors like i7 and i9 are not preferred with this motherboard. However, you can use i5 and i3 processors properly on this motherboard.
The best part!
These motherboards are based on the H510 chipset. You can use 3200 Mhz memory with your 11th gen intel processor. Also, It supports M.2 slot if you want to use Nvme SSD.
It can handle 1080p gaming and video editing easily. Moreover, you can check the wifi version of this motherboard.
In case you want don't want to use an external wifi adapter.
Full Review of Msi H510m-A Pro.
5. MSI A520m Motherboard (Budget-friendly option for Ryzen 3rd generation)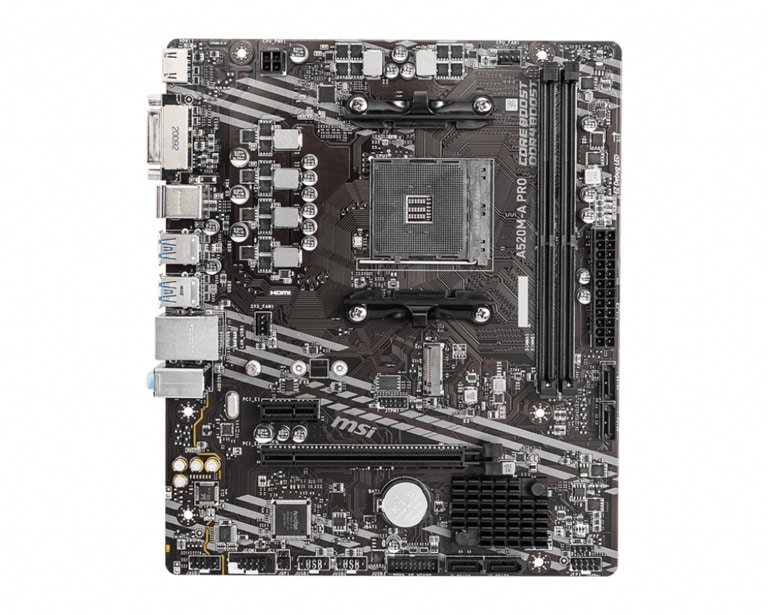 This is also a budget-friendly motherboard from MSI. It supports the latest generation AMD processors. Even you can use upcoming generation processors on this motherboard.
However, this motherboard is not for high-end processors. Even you can use Ryzen 5 and Ryzen 3 processors properly on this motherboard.
It performs much better as compared with the earlier model A320. You can use M.2 SSD without disabling any SATA port.
Moreover, you can use GTX 3060 ti graphics card on this motherboard. This graphics card is great for playing games with 1440p resolution.
Conclusion
For the best motherboard in this budget, you have to choose a processor first. If an AMD processor then B550 motherboard or if an Intel processor then H465 motherboard.
However, if these motherboards are expensive to you then H410 and A520 motherboards can also be used.
So here's the best motherboard under 10000 in India.
Now I want to hear from you which of the motherboard you liked most from the above-mentioned list.
Let us know in the comments below.