Zebronics G31 motherboard review (Full compatibility details)
Today, I will do a full review of Zebronics G31 a budget motherboard.
If you are going to purchase the Zebronics G31 motherboard. Then this review is for you.
I have personally used a motherboard for some years. So now I can let you more about this motherboard.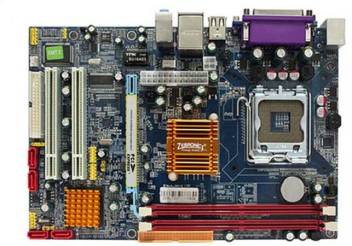 This motherboard supports an old LGA 775 socket processor. So you can expect some gaming performance but not that much.
But still, you can play some high-graphics games with this motherboard by purchasing some good graphics cards.
Let's check some details
What you can expect from this motherboard
You can expect great performance from this motherboard if your main purpose is not playing games.
It supports 7 years old socket processors and still offers great value for a pc build under 10000.
Even you can expect a 720p low to medium settings gaming experience in some graphic-demanding games.
If you will be using it for college projects or basic office work then you have to pair this motherboard with a decent processor minimum core 2 Duo e8400.
For the best gaming performance from this motherboard, you have to pair it minimum with an Intel core 2 quads q9400 processor.
Specification of Zebronics G31 motherboard
Supports LGA 775 socket
Two RAM slots dd2
PCIe 2.0
one PCI slot
form factor: Micro-ATX
Compatibility of zebronics g31 motherboard
As Zebronics G31 comes in the budget range so it doesn't support high-end PC components.
But still, it supports some good-performing components.
Supported graphics card
You can plug in a maximum of GTX 1050 graphics cards. This graphics card is enough for a basic gaming experience on 1080p settings.
But this graphics card will bottleneck with the processor supported in this motherboard. That's why it supports a maximum of 720p gaming on graphics-demanding games.
So the best graphics card for this motherboard is GTX 750ti. The price of this motherboard is under 5000. It also gives you a decent gaming experience even on some graphics-demanding games.
You can play high-end games on this motherboard with cloud gaming. With cloud gaming, you can play high-end games like High-end games on your low-end pc for free.
Supported Processor
You can pair any LGA 775 socket CPU in this motherboard. You can pair Intel Core 2 quad Q9600 processor. This is the most powerful processor of the LGA 775 socket.
Even this processor can beat the 2nd generation i3 processor. But still, you aren't able to play games on 1080p settings.
If you want a budget processor for this motherboard then intel core 2 duo e8500 will be good.
Supported RAM
As per the Random access memory in Zebronics G31. You can add a maximum of 4GB ddr2 with 800 Mhz frequency.
If your main purpose is to use some Microsoft Office software, browsing, and video streaming then 4Gb RAM is enough.
Gaming performance
I have tested some games with this motherboard. The end result is that you can play basic games on 1080p settings with no lag or stutter.
But if you want to play some high graphics demanding games then you can play only at 720p gaming. As per this motherboard support a weak processor.
In some games like GTA San Address, you will not face any issues. But if you want to play GTA 5 then you have to lower down settings as much as possible.
You can play PUGB pc lite-on 1080p ultra settings with this motherboard. But if you want to play PUBG on PC then in you have to low down the all settings. Even most of the time the games don't respond.
Conclusion
This motherboard is not made for high-end gaming. But still, some gaming is possible. You will not face any issues while doing basic office or college work with this motherboard.
So here's my review of the Zebronics G31 motherboard. Now I want to hear your views on this motherboard.
Let me know by leaving a comment right now
Also, read the Zebronics g41 motherboard review.
Which is better G31 or G41
G41 motherboard is slightly better as compared to G31. The main difference is G41 supports DDR3 RAM and G31 supports DDR2 RAM. All the other specifications between these motherboards are similar.
What is the G31 motherboard
G31 is a name of Intel express chipset which supports all the LGA 775 socket processors. If the motherboard has G31 chipset installed then it can be called G31 motherboard.